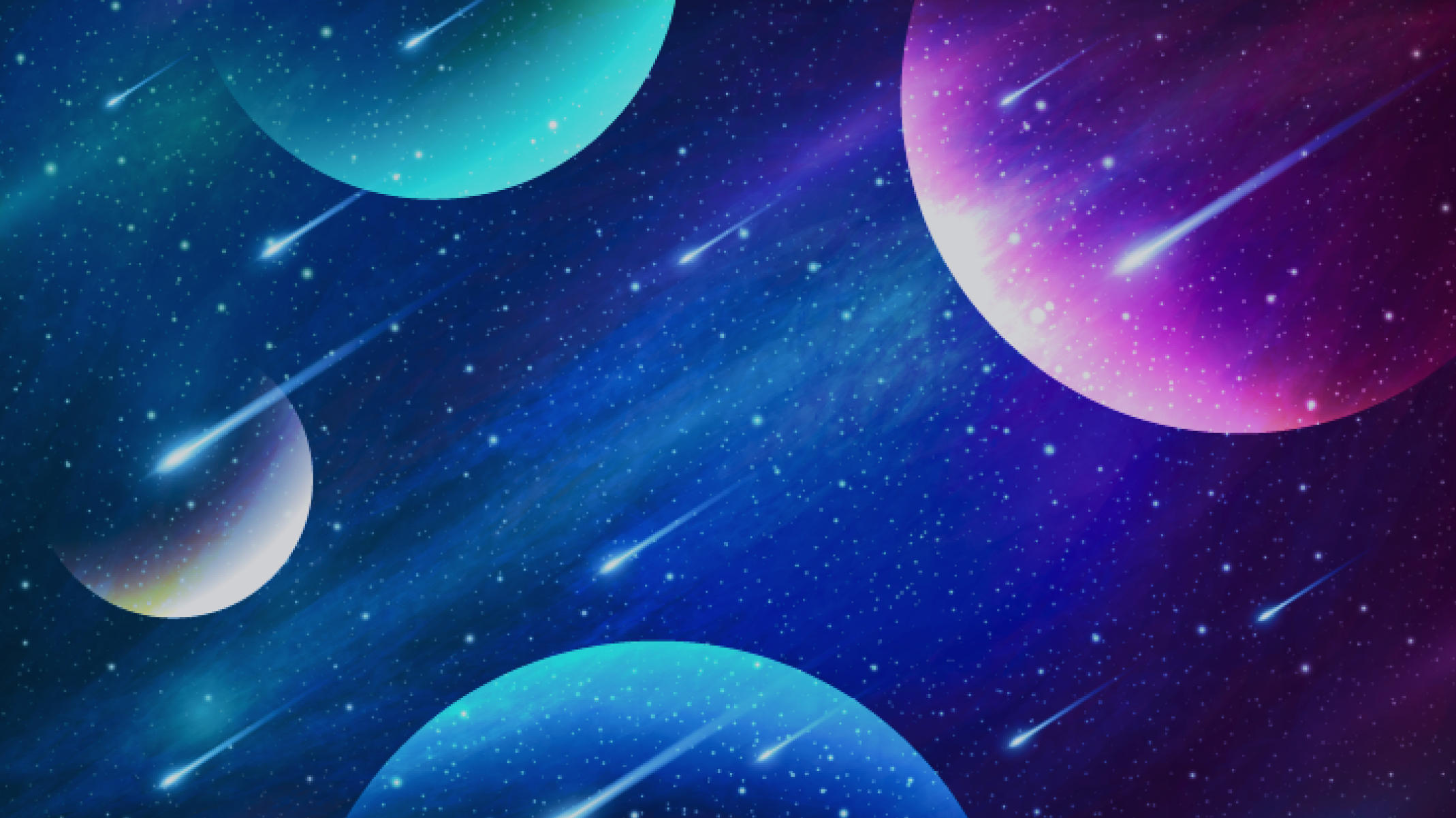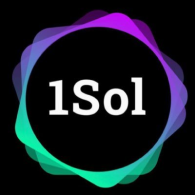 1Sol
1Sol Protocol is a cross-chain DEX aggregator for decentralized protocols on Solana, enabling the most seamless, efficient and protected operations in DeFi.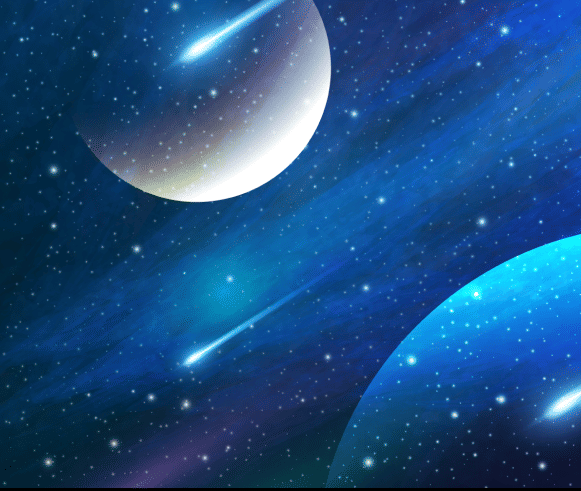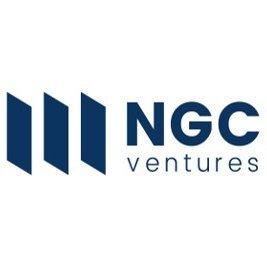 Lead VC
NGC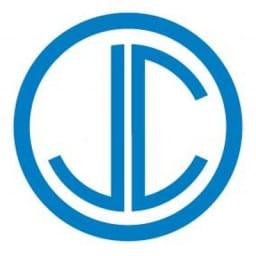 Market Maker
Jump
Controlled Cap
NA
DAO Approved Metrics
Approved
What is 1Sol (1SOL)?
1Sol Protocol is a cross-chain DEX aggregator for decentralized protocols on Solana, enabling the most seamless, efficient and protected operations in the most prominent crypto spheres – DeFi. With DeFi infrastructure rapidly growing, aggregators in high demand, cross-chain transactions being the future, 1Sol is born to bring together liquidity from both DeFi and CeFi (swaps, orderbook DEX(s), OTC, etc.) for multi-chains.
What makes 1Sol (1SOL) unique?
1inch
1Sol is native on Solana. Language, logic are different for Solana Rust and it takes time to integrate with each swap since it's not just a language translation situation.
Dagg
They started the same time as 1SOL, but they have stopped due to lack of devs.
Atlas
They are not actually building a DEX aggregator. It's more of a front-end work plus Serum.
Besides DEX Aggregation, Crypto Community Boost and Project Promotion are part of the services 1Sol proposes.
Not Just a DEX (decentralized crypto exchange) Aggregator
1Sol Aims To Aggregate Everything, adding more value to the end user.
What is planned to be aggregated in the future:
Swaps, overbooks, CeFi markets, OTC markets
NFT trading aggregation
GameFi lootbox and accessories trading markets
1-step lending & borrowing
Cross-ChainTransactions on Solana Being The Future
DEX aggregators are an essential part of the decentralized economic system that give access to route liquidity from different exchanges in Defi and CeFi. An aggregator is like a search engine for crypto traders. It can automatically optimize swaps between different networks at a lower cost than single-chain decentralized exchanges.
How does 1Sol (1SOL) work?
A cross-chain DEX aggregator for decentralized protocols on Solana.
The Process Of How 1Sol Works
Initialize Accounts. The first step to get started is creating an account and adding gas credits.
Smart Calculator. 1Sol smart calculator will do the price comparing and the work of finding the best transaction route with lower gas fees.
Swap. You confirm the transaction, then we exchange it. You don't need to care about the technical part.
Return To You. Once everything's done we transfer you back the max amount of tokens you swapped.
1Sol's Cross-Chain Transaction Model, using Solana - ETH as an example:
1. 1Sol first issues smart contracts on both chains and establishes a two-way binding of users' public key on both contracts.
2. At the same time, smart contract e-vault went live on ETH to establish a 1:1 fixed ratio one-way exchange between USDT coin and 1Sol-USDT. Every time a user deposits 1 USDT, 1Sol-USDT is issued to the user, and when the user cashes 1Sol-USDT to the contract, 1Sol-UDST is destroyed and a certain amount of USDT is exchanged according to the AMM in the pool.
3. 1Sol official first pledges a certain amount of USDT to the e-vault contract and generates an equal amount of 1Sol-USDT as the base reserve of the vault.
4. When a user uses n amount of USDT(Solana) to buy cross-chain BTC on Solana, the user initiates a transaction request to the cross-chain contract 1cross through the 1Sol contract and transfers n amount of USDT(Solana) to the 1cross contract.
5. At this point, 1Sol's centralized service - 1narwhal - detects that the 1cross contract has successfully received a sum of n amount of USDT and requests to trade wBTC on the ETH network. 1narwhal calls the ETH contract e-vault to transfer n amount of 1Sol-USDT to it and destroy it, and cashes out m>=n USDT(ETH), and uses these n amount of USDT to swap wBTC through 1Sol's dex aggregator on ETH.
6. The user claims the wBTC converted in the previous step using the ETH wallet he/she bound in the first step.
What is 1Sol (1SOL) roadmap?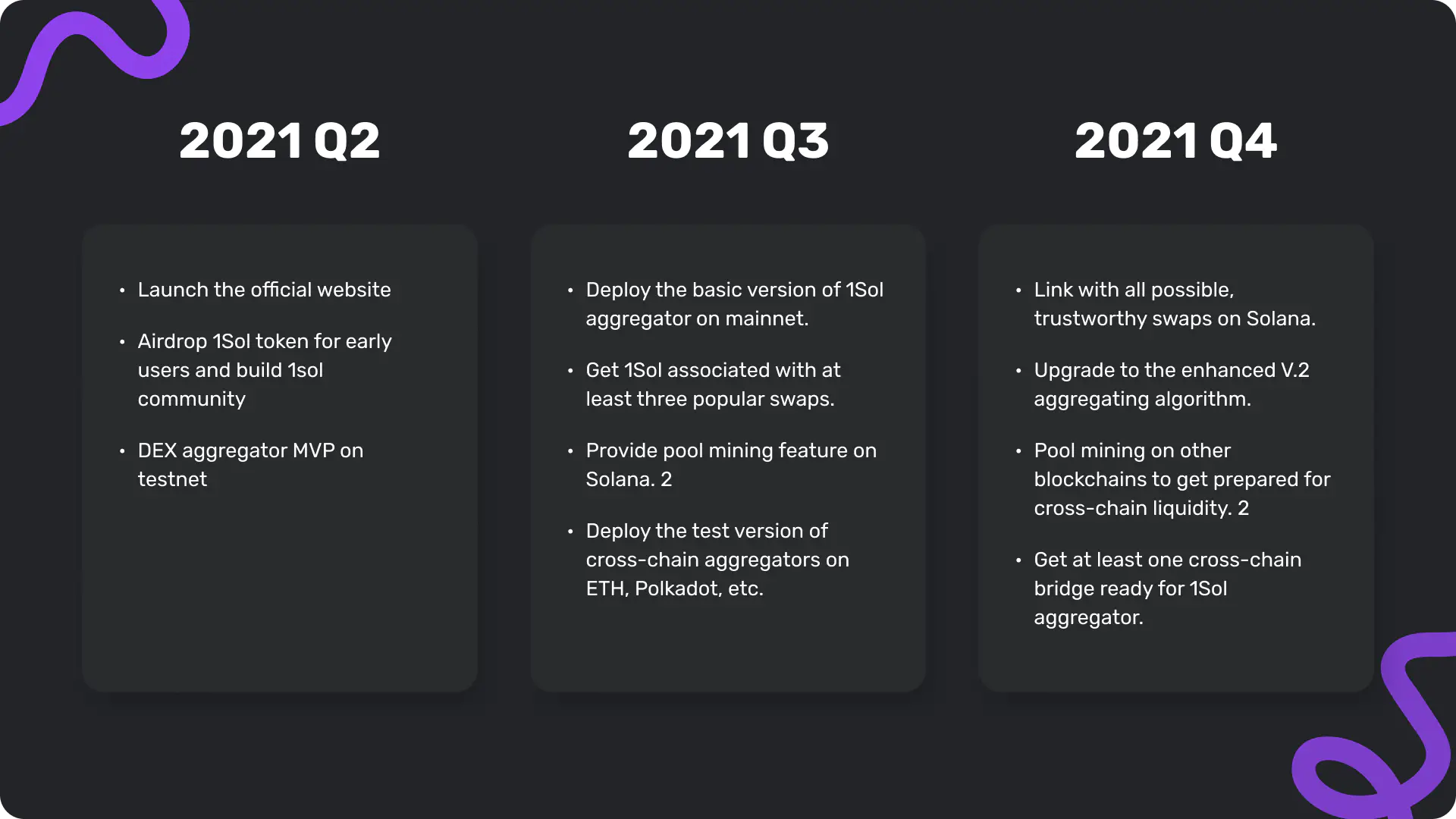 What technologies 1Sol (1SOL) created and used?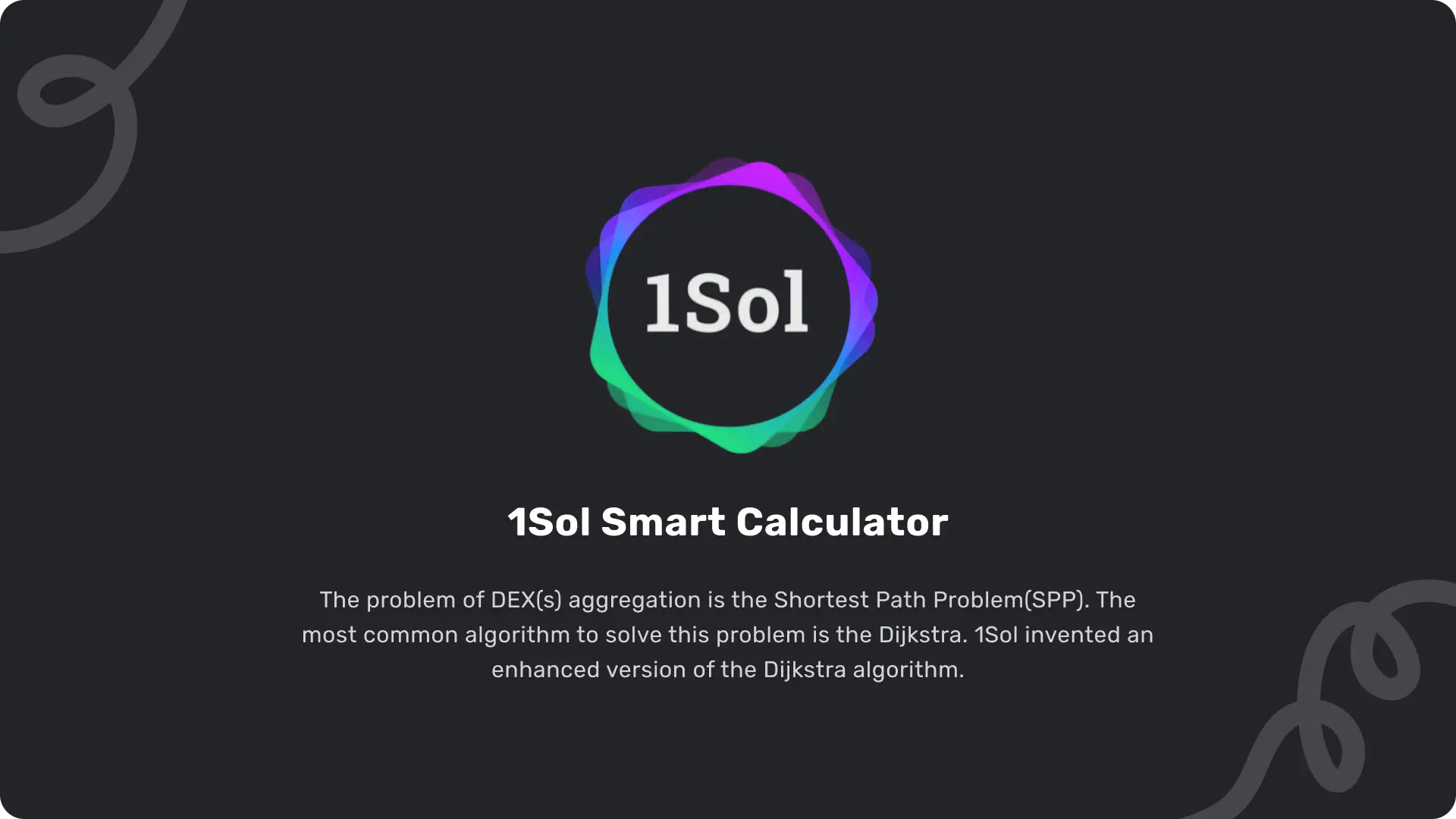 What is 1Sol (1SOL) marketing strategy?
Community building: They went live on the main net for a week, with daily trading volume over 9M and rising. They have reached a community of over 200K live crypto users.
Liquidity provider: 1Sol receive LP from early investors including NGC ventures, Axia8 ventures and partners such as Orca (cryptocurrency exchange) and Dexlab (decentralized exchange).
Be native on Solana: 1Sol is the native DEX aggregator on Solana and will feature cross-chain in next Q. Its aggregation includes, but is not limited to, lending protocols, NFTs and OTC markets.
1Sol (1SOL) revenue streams