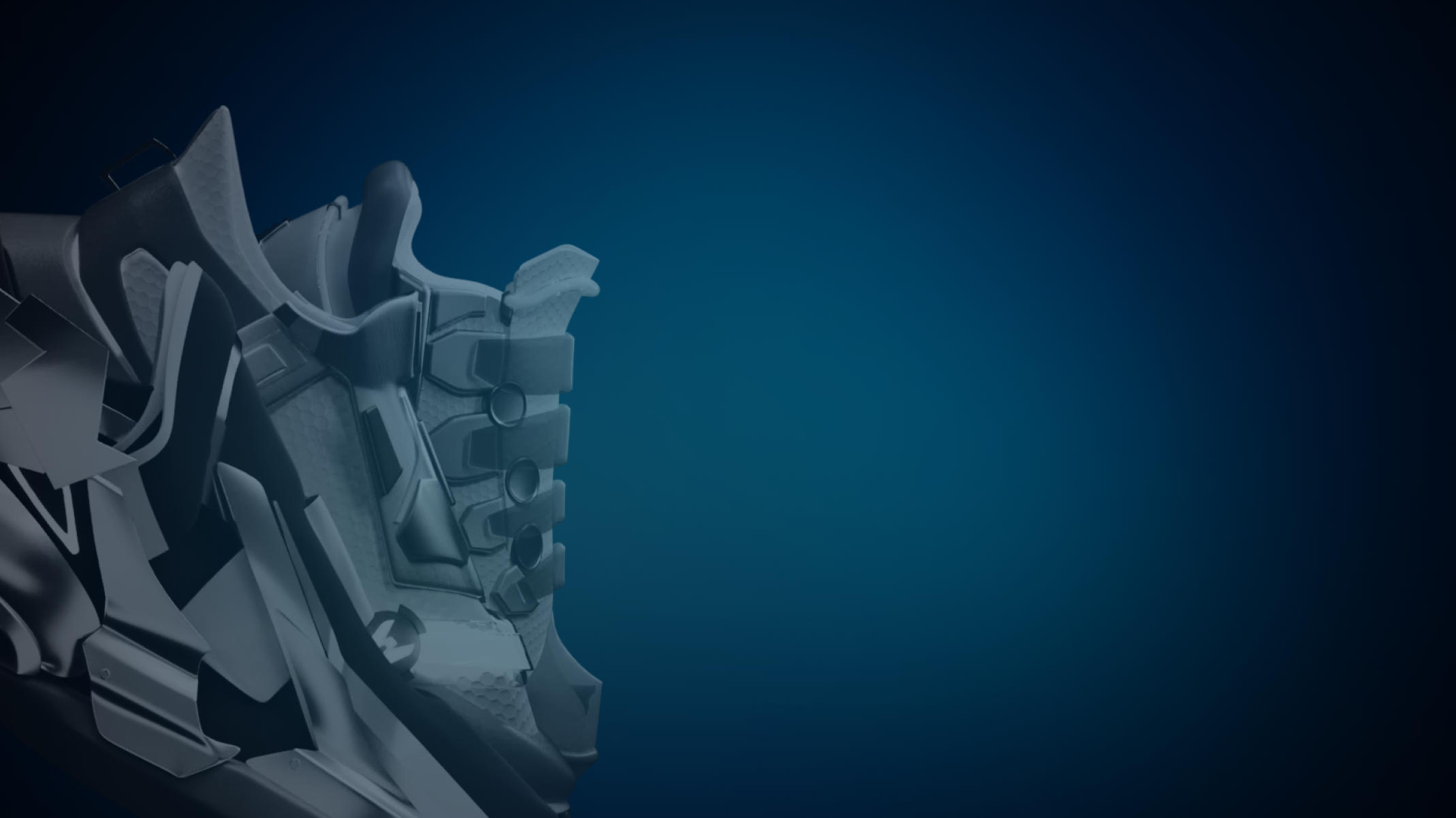 Private SHO

Move To Earn

DApp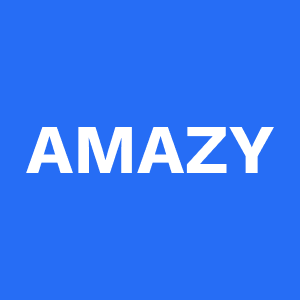 AMAZY
AMAZY is a Web 3.0 ecosystem of Move&Earn, Social-Fi, Game-Fi apps, NFT marketplace and a Metaverse, Backed by 350+ celebrities and major influencers with a total audience of ~1 Billion.
Amazy's unique model is to Earn by natural movement.
Lead VC
NA

Market Maker
CoinLS
Controlled Cap
NA
DAO Approved Metrics
NA
What is AMAZY (AZY)?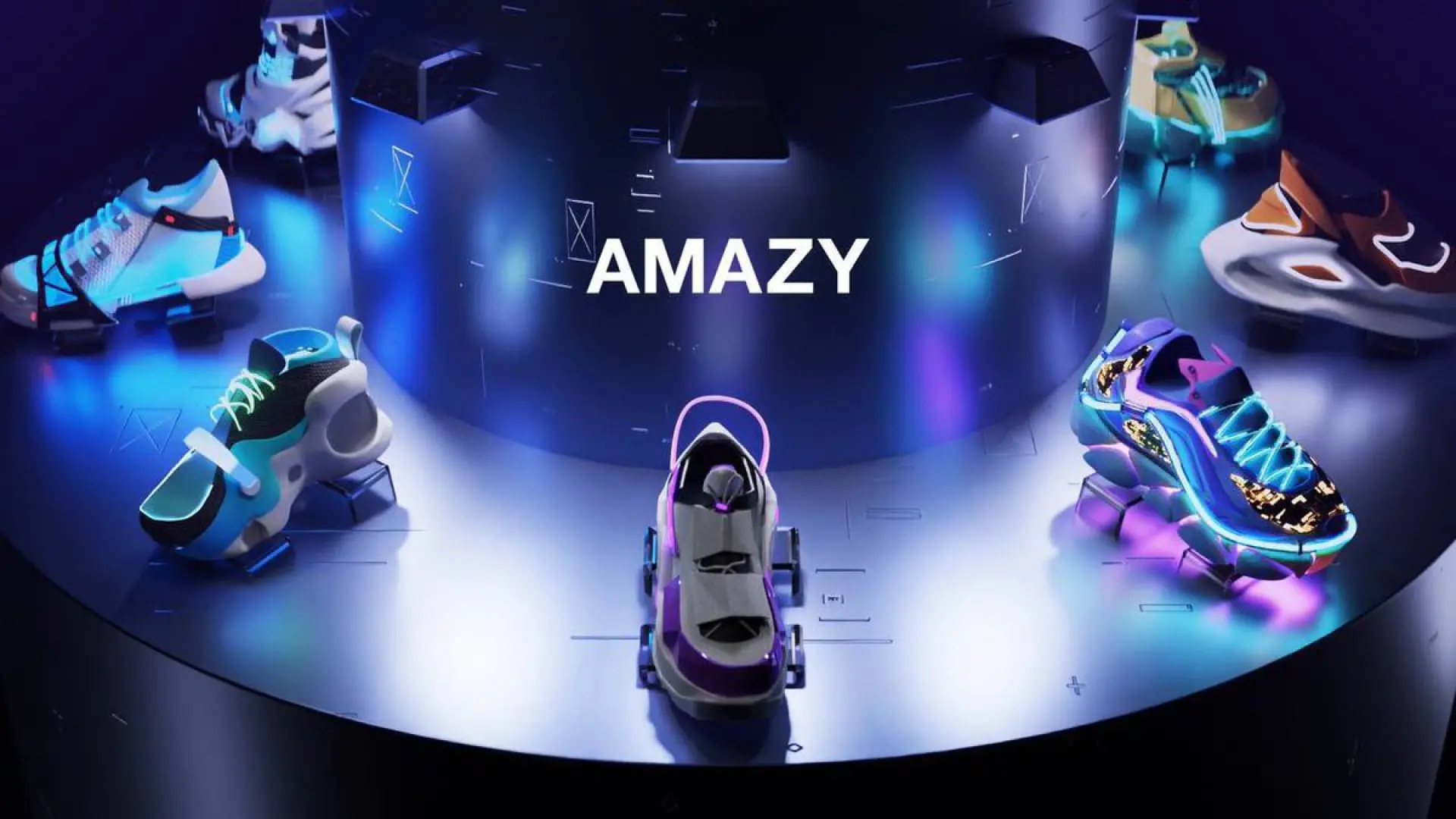 AMAZY is a complete Web 3.0 ecosystem of Move&Earn, Social-Fi and Game-Fi apps, NFT marketplace and Metaverse, supported by a strong community of 350+ major social media influencers and celebrities with an outreach of 650M+ followers and a potential userbase of millions.
AMAZY for ALL. NFT Sneakers will be available for everyone at a competitive cost.
What makes AMAZY (AZY) unique?
AMAZY has the ideal background: its co-founder Artem Nikolaev launched the Azur Games company, the app's dev and publishing company, that is currently the world's number 3 in applications download. His companion, Sergey Kosenko, has over 160K crypto community that keeps growing rapidly.
AMAZY is strengthened by over 350+ influencers including celebs and sports stars with over 650M+ followers in total. AMAZY is focused on community, having channels with unique content on every popular social media, launching the AMAZY Academy making it easy for everyone to enter the crypto world, and hosting vivid AMA sessions with the project's co-founders and special crypto guests.
AMAZY's Move&Earn concept is based on intertwining fitness and NFT (herein these are sneakers tokens), utility AMT (AMAZY Movement Token), and governance AZY (AMAZY Token). Tokens might be earned for physical activity (i.e. walking or jogging) and used to improve the sneakers' characteristics, obtain better outfits and much more. The utility tokens will be also used in future projects, making the story even more attractive.
Unlike other Move&Earn projects AMAZY bases on blockchain solution making its economy clear and understandable.
Each sneaker pair is of a unique design which, along with promo videos, also outstands the company on the market:
https://www.youtube.com/watch?v=9IRc6r3kVu4&t=3s
Unlike other projects AMAZY bases on blockchain solution making its economy clear and understandable.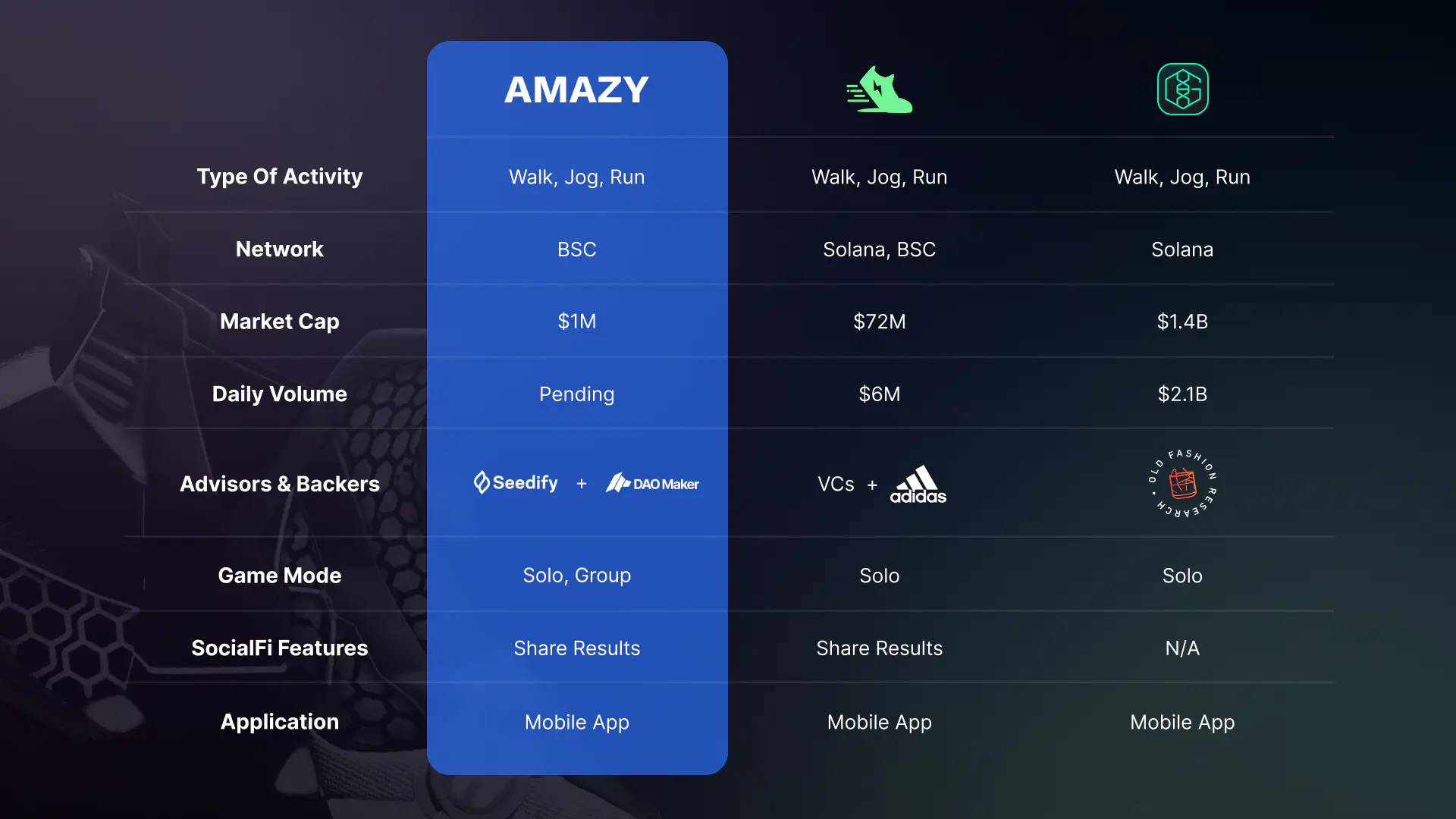 What is AMAZY (AZY) roadmap?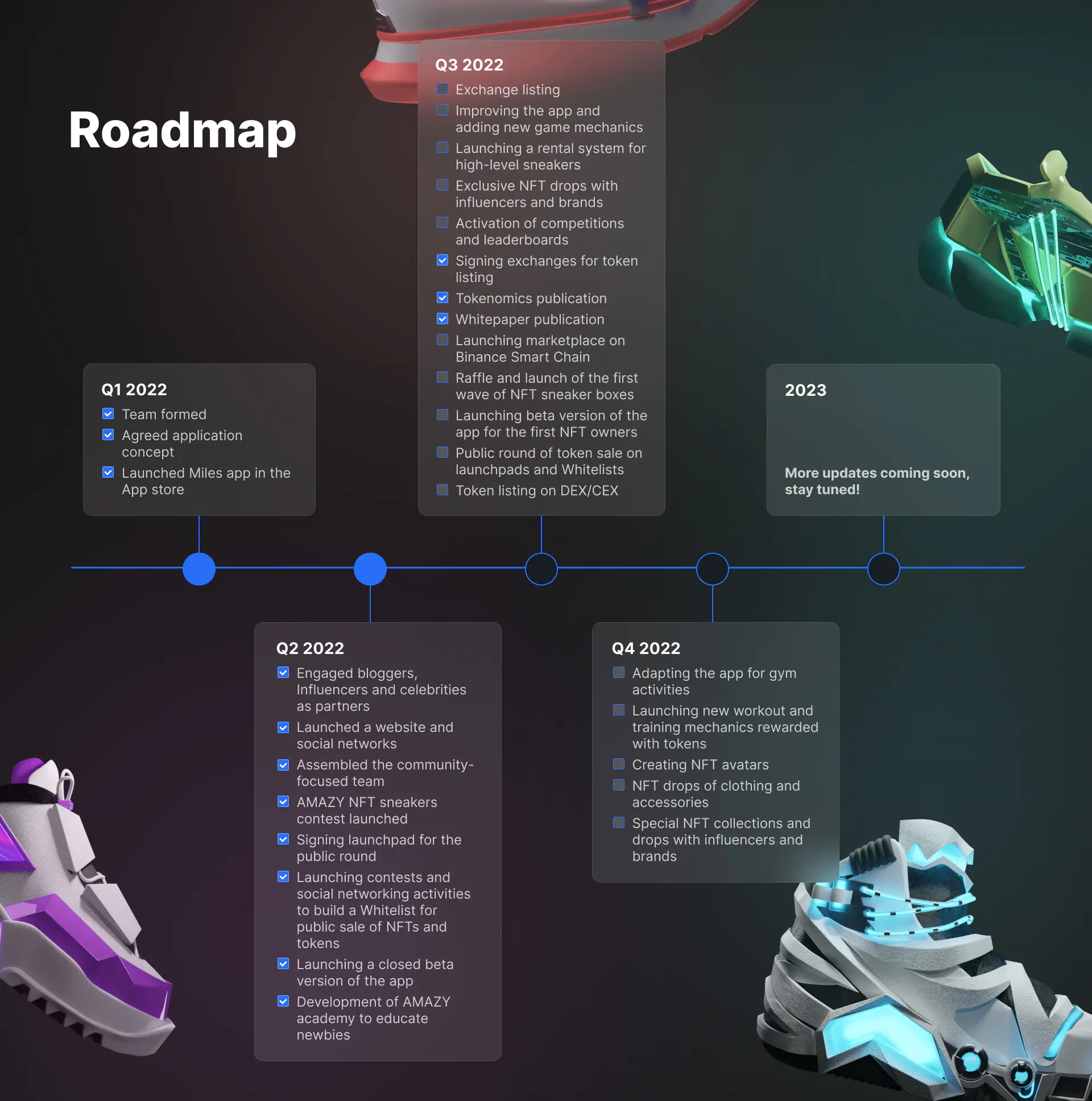 AMAZY (AZY) revenue streams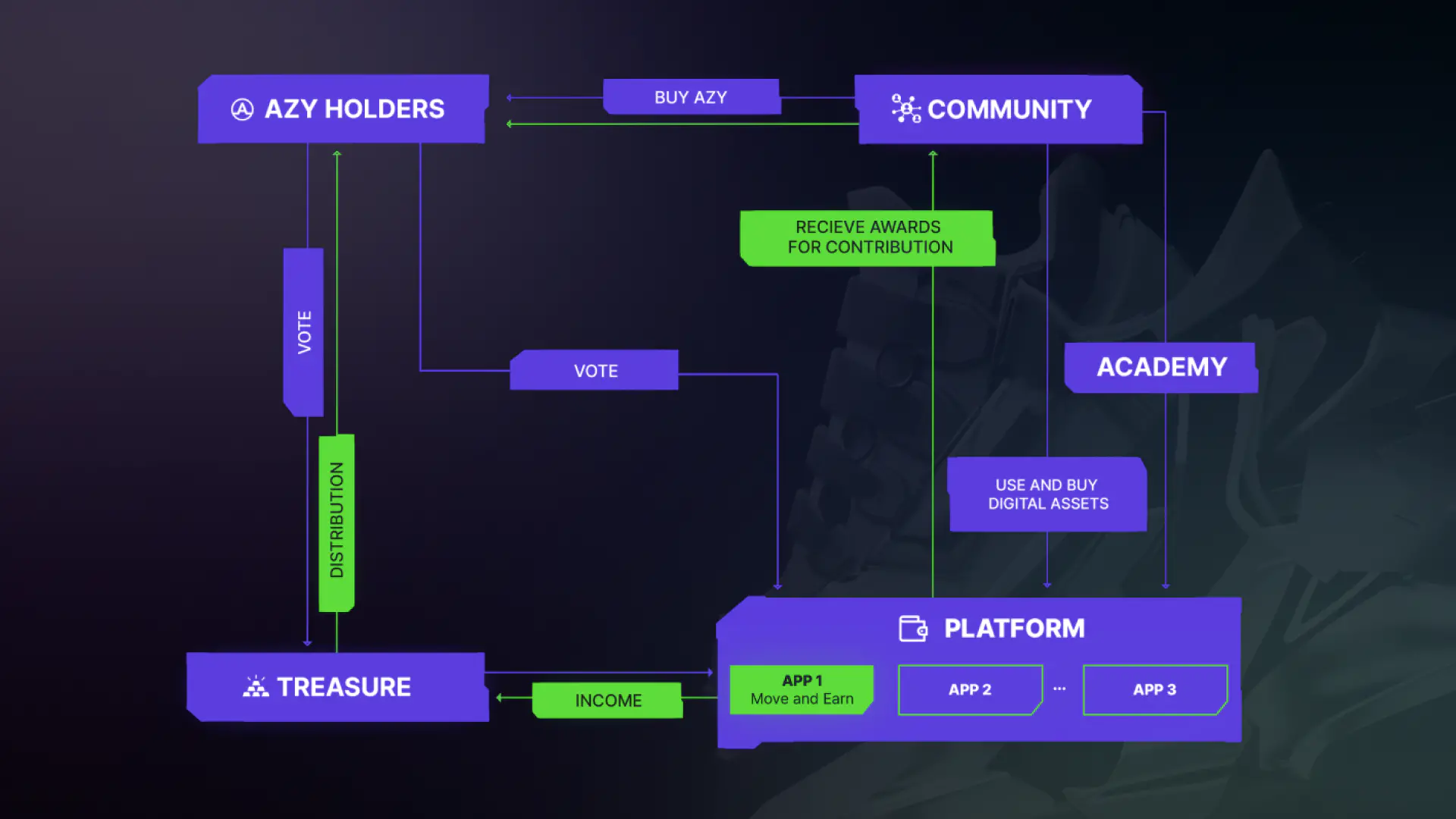 The platform's income from applications is used to replenish the treasury. Most of the treasury income will be distributed to AZY token holders, or allocated to AZY token redemption and burning. The other part of the treasury income is allocated to the creation of new applications, recruiting new developers and teams. Creating new products is necessary for the long-term growth and development of the entire system.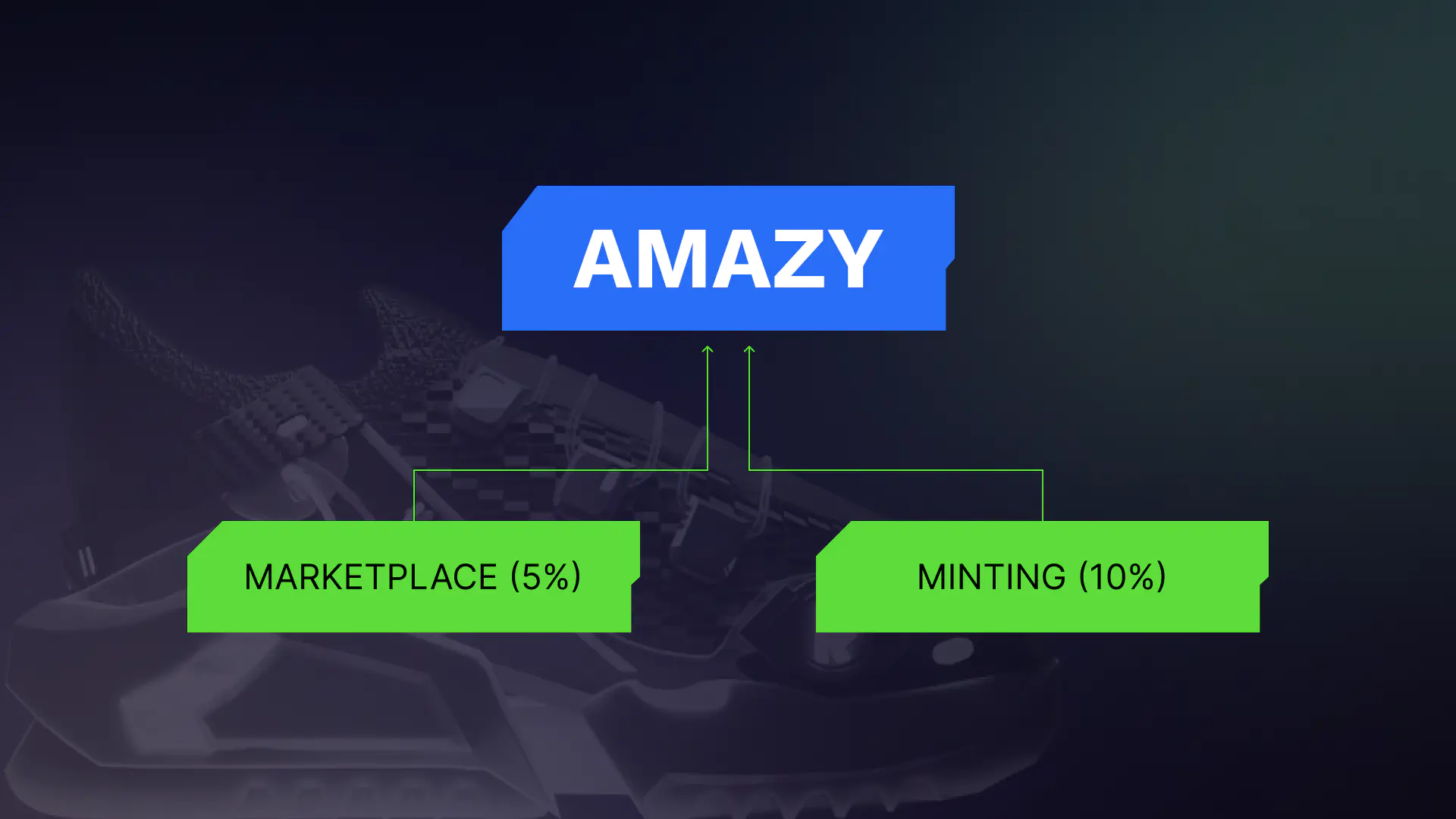 How does AMAZY (AZY) work?
MECHANICS
One can download the AMAZY app for either iOS or Android, purchase specially designed NFT sneakers, and start walking or jogging receiving tokens. This makes two profits at once: it's both fitness and earning. There are different types of sneakers each with unique characteristics.
In AMAZY, users will be able to walk or run alone or participate in competitions. Each user can buy, equip, upgrade, sell or rent sneakers.
What is AMAZY (AZY) marketing strategy?
Due the healthy domestic economy the project is planned to be developed on a long-term basis, new features would be added and more AMAZY's ecosystem projects will appear.
On June 30, 2022, the closed beta-testing of the AMAZY app on both Android and iOS began. The technical aspect is very important for the project as it aims to be improved and perfected constantly.
July 2022 appears to be eventful, due to AMAZY's IGO launched on June 13, NFT shoeboxes' sale start, and DAO Maker to be entered.
Yet more influencers and celebrities would be announced, and marketing and PR campaigns will continue, increasing the already huge amount of AMAZY followers and people desiring to join the project.
Which technologies does AMAZY (AZY) use?
TECHNOLOGY
To bring this idea to life, AMAZY was created to unite activity tracking applications and blockchain technology together. AMAZY is intended to be a complete ecosystem for maintaining a healthy lifestyle. In the future, it will be possible to create users' own avatars and customize them.
TECHNOLOGY LIST
AMAZY is a blockchain based app, founded on smart contracts, making it fair with its community and users

GPS tracking technology

Аnti-cheating GPS system

Pedometers and accelerometers technology

Special fitness programs from celebs will also appear

GPS-integrated rewards

iOS App

Android App

Native mobile-compatible NFT marketplace
What are AMAZY (AZY) tokenomics?