More than a launchpad
At DAO Maker we bring great solutions to our users everyday. Discover our latest products.

DAO Launchpad
Access DAO Maker incubation, top tier & NFT projects before they hit the market

DAO Swap
Trade your assets on our decentralized exchange

Farms & Vesting
Access staking & vesting distribution solutions

Community Launchpad
DAO stakers can vote for startups & win guaranteed allocations

Governance
Join the DAO and participate in ecosystem governance.

Stake DAO
Stake & access DAO staker benefits
Farms & Vesting
Stake on farm and claim tokens for a wide number of projects.
LP farms and single asset staking
Easy to set up incentives for token holders
Vesting contracts & token claim
Anyone can verify projects vesting terms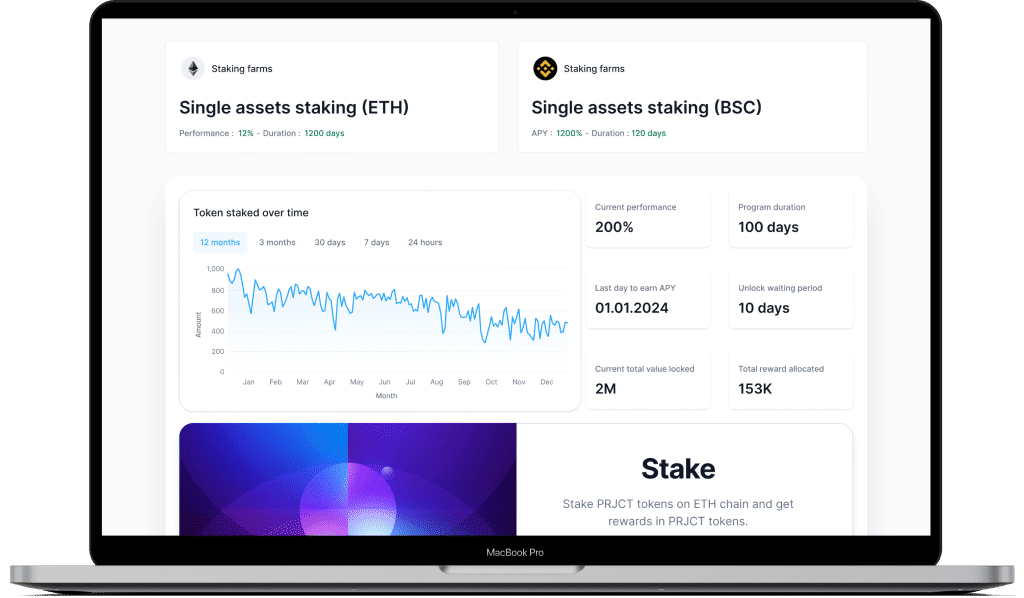 Community Launchpad
Discover ongoing crypto launchpad offerings & IDOs
elected by the community.
Vote
Stake DAO in order to unlock access to DAO community voting round
Participate
Take part in voting with guaranteed allocations
Community launchpad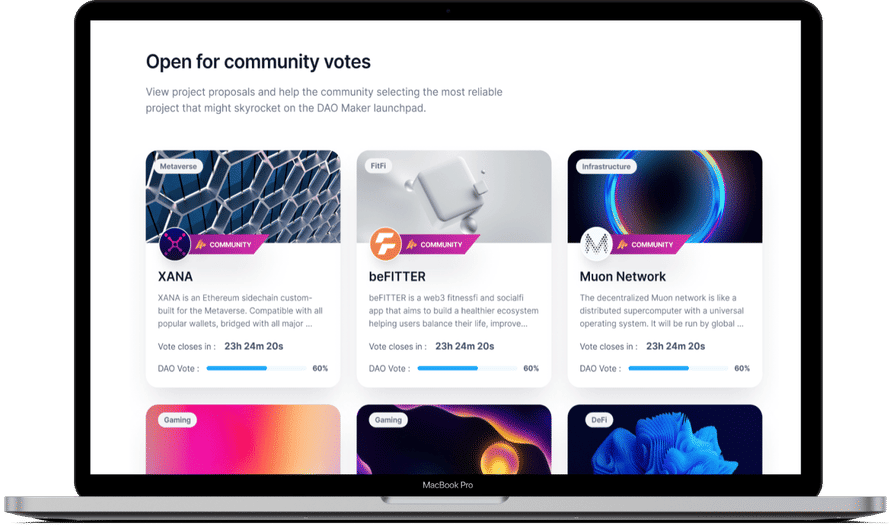 Ecosystem governance
Vote for DAO Maker ecosystem changes by engaging in discussions on Discord. The ecosystem participation is open only for DAO token holders or those who staked.
Participate on Snapshot