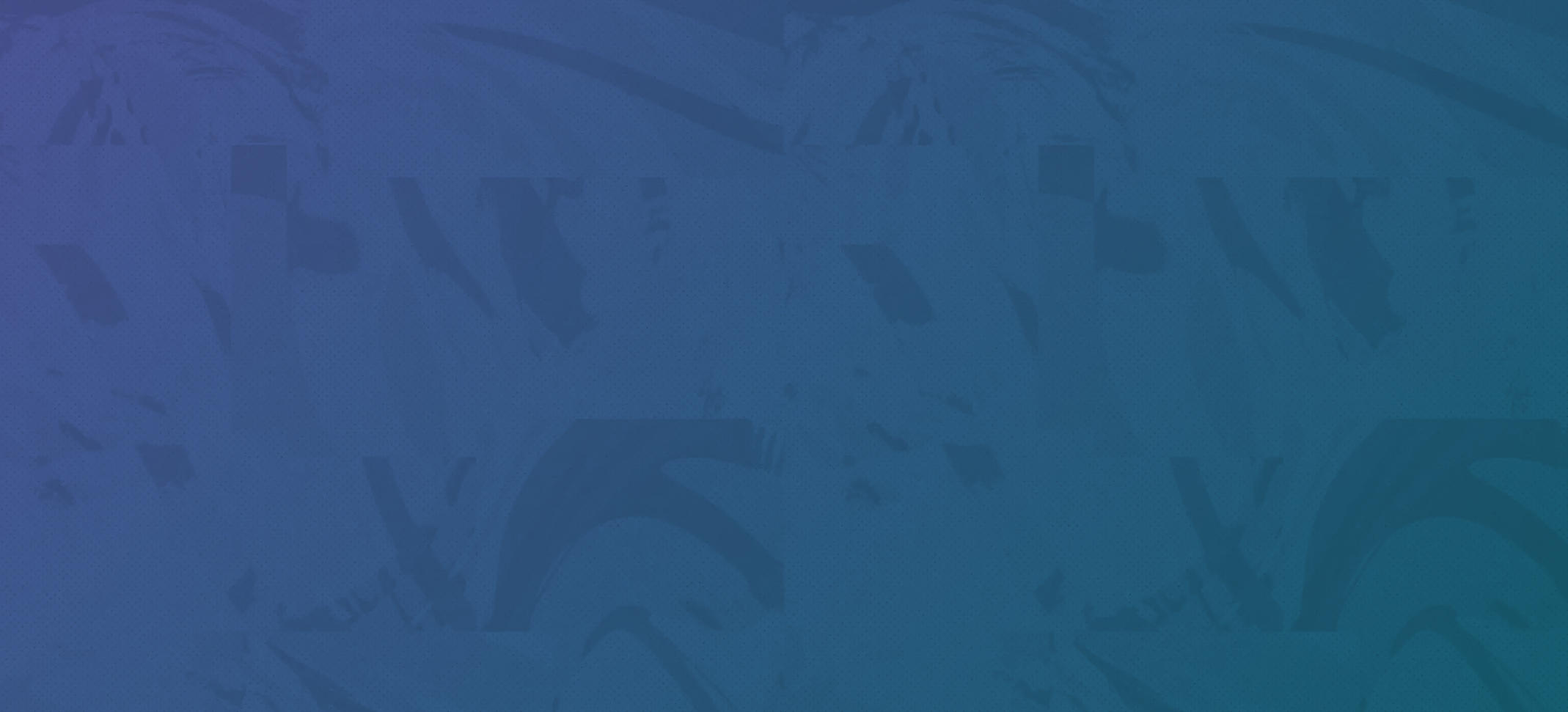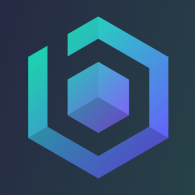 Blockasset
Blockasset is an athlete-verified sports NFT platform releasing official and licenced collectables, artwork and in-game NFT items built on Solana.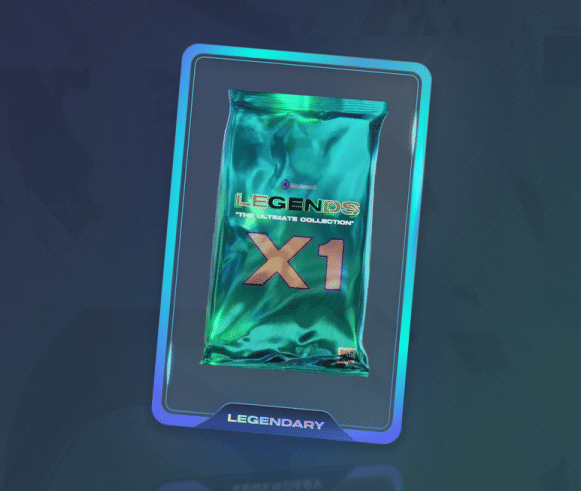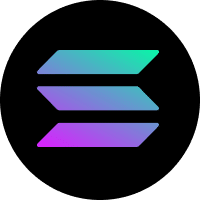 Lead VC
Solana

Market Maker
DAO Maker
Controlled Cap
NA
DAO Approved Metrics
Approved
What is Blockasset (BLOCK)?
Blockasset leverages strategic relationships with athletes, sports agencies, and sports clubs and connects them with fans on a one-stop athlete NFT platform.
The platform will have four core components: A blockchain NFT (non-fungible-token) marketplace - this is the central hub of the Blockasset ecosystem, a custom/white label athlete NFT marketplace facility for major sports brands and organisations, a community rewards and staking system build into the platform, and an NFT gaming suite. Together the components create the intertwined Blockasset ecosystem where fans and athletes have multiple touch points which support virtual and real-world engagement.
The ecosystem has a native utility token called BLOCK token, which has various functions including governance, NFT discounts, priority access, athlete content governance, staking and NFT farming.
Blockasset understands that 90%+ of sports fans have never purchased an NFT, they're very early, so making the process of purchasing, storing, and selling NFTs as easy as possible for the mainstream is their key objective as they build their platform. The Blockasset platform will include social wallet set ups with no wallet/private key management required plus a fiat payment option, ensuring any sports fan can purchase an NFT from their favourite athlete without needing extensive cryptocurrency knowledge. Blockasset has also built in a custom NFT creator, to ensure new users can mint their first NFT for free on Blockasset and start their collection.
The key to a successful NFT ecosystem and connecting fans to athletes is the NFT utility that stays ingrained into the NFT. Blockasset's generative NFTs provide unique perks including NFT airdrops, access to exclusive communities, with the ability to chat with athletes in real time, and real world perks including signed merchandise and athlete meet ups.
A key component of the Blockasset ecosystem is the Asset Hub, a staking and NFT farm. An exclusive reward token called ASSET may be obtained by staking BLOCK tokens and NFTs on the Blockasset staking platform, the Asset Hub. The ASSET token will be the only method for accessing custom NFT drops on the platform - they call this 'NFT farming'.
Blockasset will include full social and community integration into the platform. Blockasset users and community members will be able to earn BLOCK and ASSET rewards through staking, as mentioned above, but they will also be eligible for further token rewards based on their contribution to the Blockasset ecosystem and community, tracked by platform usage and social media integration.
What makes Blockasset (BLOCK) unique?
As of today there are a number of sports based NFT projects, however many of these sports NFT platforms are well known for crossing over into the entertainment industry, producing NFTs for films, musicians and actors, take Ethernity and Autograph as an example, although they clearly see sports a a major aspect of their products, they are not solely concentrated on the sports market. Blockasset are, for now, a sports only platform, once they have a fully built platform and userbase they can begin to branch into other areas that their user base may find attractive.
Most sporting NFT platforms only concern themselves with one sport, football being a prime example. Blockasset is the only sports and athlete-centric NFT platform that caters to all sports.
Blockasset stands above their competitors in many ways, one of the key reasons they are ahead of any competitors is their Blockchain of choice, Solana, which is now well established as the go to blockchain for NFTs and NFT collectors thanks to it's extremely low (almost non-existent) fees and super fast transaction speeds. The speed and cheap fees on Solana ensure Blockasset can give users an unmatched user experience; many sports fans have never purchased an NFT before, on Blockasset, they can be assured of a seamless first experience, meaning they have a much higher retention rate compared to their competitors built on other blockchains. Low transaction fees also mean Blockasset can airdrop NFTs and rewards to its users on a mass scale, not possible on many other chains.
Blockasset build with their community in mind, the product and NFT ecosystem is being built to give token holders governance over the future of the project, many projects build what they think their customers or community want, with the BLOCK token they can inform their already strong community and allow them to have a say in how they build Blockasset. They plan to fully integrate the platform with Discord and Twitter, meaning they can track community participation and platform usage and reward its community based on this participation. Even if a user does not have the funds to buy tokens or an NFT, they can still earn rewards by being a strong member of the community.
Blockasset wants to bridge the gap between fans and athletes, with its community centric platform and ecosystem, and a governance token at its center, they will be able to reward their users with athlete based real world prizes, they are more than an NFT platform, they are an athlete connectivity platform.
Users can access a number of rewards that bring them closer to athletes by staking tokens, NFTs and being a strong member of the community. Their strong links with world class athletes mean they can reward users with meet and greets with athletes, signed merchandise, video calls with athletes, messages from athletes and much more. They will also host regular athlete AMAs and fantasy sports leagues in their community Discord, with priority given to token and NFT holders. These athlete connections cannot be found on any other platform.
What are the features of Blockasset (BLOCK)?
NFT Marketplace
The heart of the platform is a marketplace for blockchain NFTs (non-fungible tokens). Blockasset collectible NFTs are securely minted on the blockchain, which tracks and records the ownership and authenticity of the underlying asset. They are fully aware that not all sports fans are well versed in the NFT and cryptocurrency landscape and they accept responsibility for onboarding newcomers and educating them about the power of blockchain and NFTs.
All new users to Blockasset will be given their own personalised NFT upon signing up, this will be unique to them, containing their username and even a custom sporting avatar that they create themselves. Users will also be able to purchase NFTs using PayPal or a Credit/Debit card and even sign up using a social account like Twitter or Facebook, with no need to create and store a private seed phrase. These core components will provide a smooth onboarding experience for users that maybe sceptical of NFTs when purchasing NFTs for the first time.
Plans are in place to encourage NFT collecting, as users will have their own sticker book style pages, showcasing all of their Blockasset NFTs. The existing problem for fans is that platforms like OpenSea provide thousands of results when searching for a well-known athlete, this is a terrible experience for any buyer of a real authenticated piece. Adding to that, these large platforms are unable to currently offer any tailored pages to the athletes, buying an NFT on OpenSea is a bland experience with a plain white background, there's no excitement! Blockasset solves this problem by minting only authenticated pieces, with each athlete having their custom marketplace page.
Users will be able to buy and sell NFTs on the Blockasset Marketplace, with discounts for users who pay with BLOCK tokens. A percentage of these BLOCK tokens will be burned, reducing the overall token supply.
Asset Hub - Staking Platform
An exclusive reward token called ASSET may be obtained by staking BLOCK tokens and NFTs on the Blockasset staking platform, the Asset Hub. The ASSET token will be the only method for accessing custom NFT drops on the platform - they call this 'NFT farming'. These custom NFTs will include rewards for their gaming suite, real world athlete rewards, access to exclusive Discord channels, priority access to NFT drops and even access to beta test new features, the possibilities are endless. This reduces the amount of BLOCK in circulation, whilst rewarding token holders for their loyalty. NFT farming will be a core component of the Blockasset ecosystem. The farm is not limited to BLOCK token holders, all Blockasset NFT holders will be able stake their NFTs in to receive ASSET tokens and even gain further bonus rewards for doing so. By offering staking with incredible rewards they can ensure NFT re-sales on the open market are reduced, reducing supply and increasing demand.
Governance Portal
The BLOCK token is primarily a governance token, which allows users to propose and vote on key decisions that impact the future of the project. A full governance portal will be built to allow users to easily propose new votes and then vote on these proposals. A full governance process with checks and balances will be built in to ensure transparency and fairness for users. Blockasset will also reward user for taking part in votes, to ensure a wide range of users are making their voices heard.
BlockAccess - Athlete Content Hub
To complement the real world perks, all token and NFT owners will receive exclusive access to BlockAccess, an athlete content series produced by Blockasset and its community. These behind the scenes clips will grant fans exclusive access into the lives of athletes, fans will see what it takes to prepare for a match or fight and then bask in the glory of a winning changing room. Token holders will be credited as producers, as BlockAccess athlete content ideas will be decided by fans via a BlockAccess governance portal. Fans can choose what we film with athletes and even what style of film, be it serious documentary or fun day out. Producers will then gain exclusive access to the series before it's shown anywhere else, with live premiers shown on their community Discord channel.
Community Ecosystem & Social Integration
Blockasset will include full social and community integration into the platform. Blockasset users and community members will be able to earn BLOCK and ASSET rewards through staking, as mentioned above, but they will also be eligible for further token rewards based on their contribution to the Blockasset ecosystem and community. Discord will be integrated into the ecosystem, meaning a user can link their Blockasset community ID on Discord to their wallet, creating a seamless experience for the user, and enabling Blockasset to identify and reward their greatest users with more athlete perks.
What is Blockasset (BLOCK) roadmap?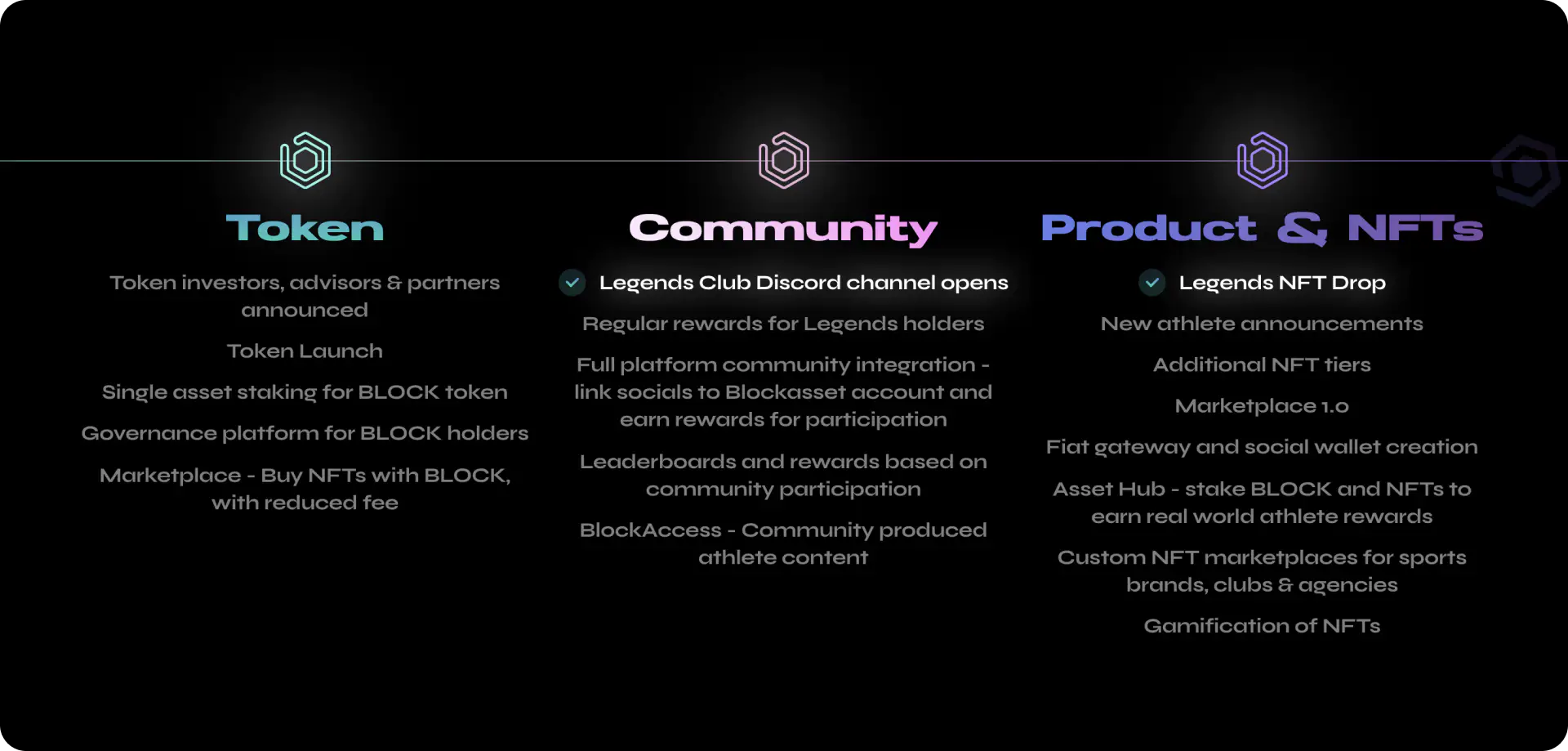 Blockasset (BLOCK) revenue streams
NFT sales - Blockasset releases official and verified NFTs with well known athletes, Blockasset splits the gross revenue with the athlete(s) and the NFT artist, the percentage split is determined on a case by case basis with the athlete and artist.
NFT re-sales - Blockasset has a regular source of revenue from the re-sales of our NFTs, for their Legends NFT collection Blockasset collects a 7% cut of each NFT resale, which is split with the athlete and artist. All Blockasset NFTs have continued utility and use case to ensure re-sales revenue is consistent.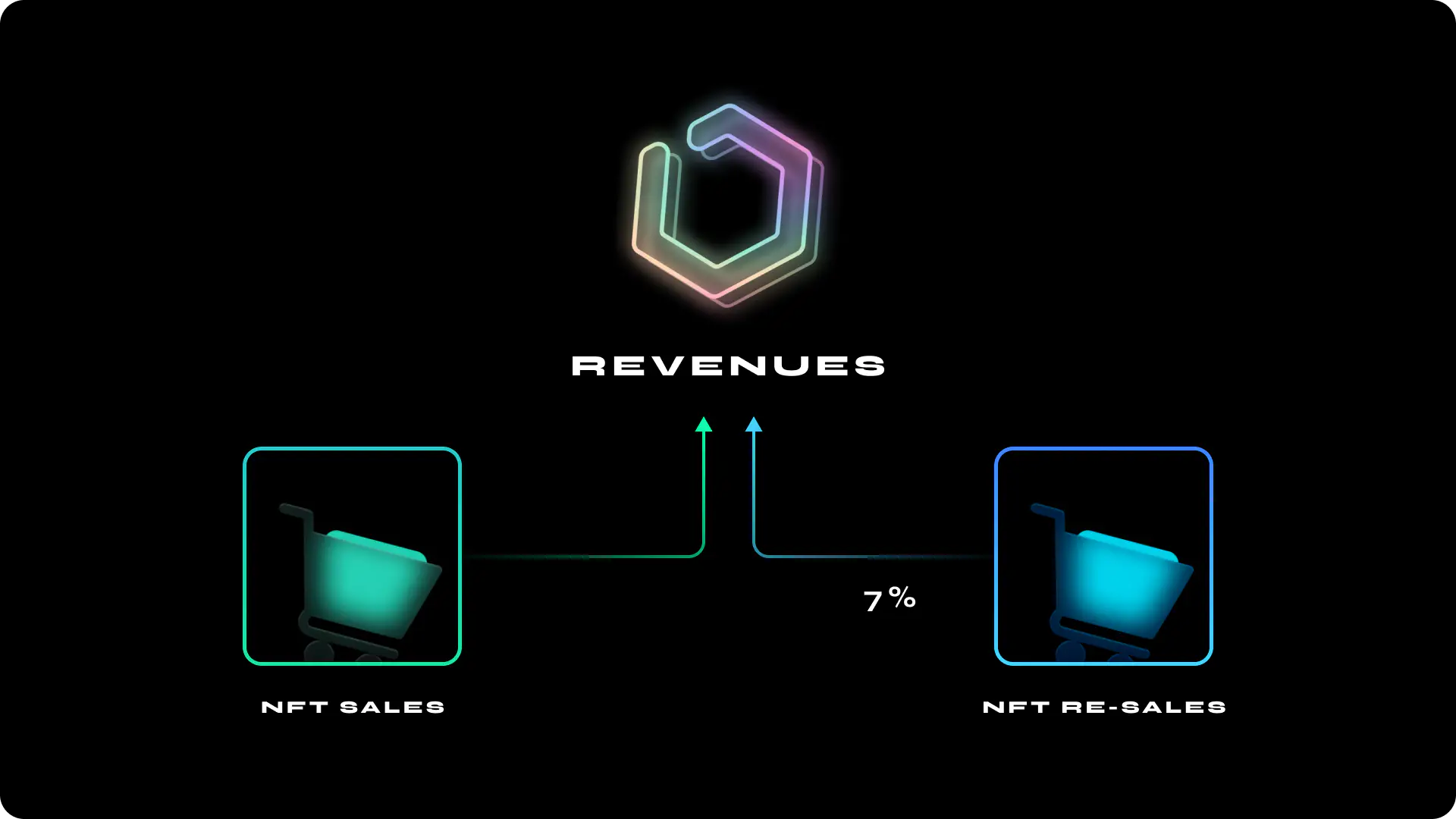 What technologies Blockasset (BLOCK) created and used?
Solana Blockchain. Solana uses a form of consensus relating to "Proof of History" and can process transactions at high speed and low cost. This mitigates the poor user experience (high fees and slow speeds) on current NFT marketplaces and allows us to lower the barrier to entry for newcomers to the NFT and crypto scene. We see Solana as the holy trinity of blockchain thanks to low fees, security, and speed. Many high-profile projects such as FTX Derivatives and, more recently, Power Ledger now run on the Solana blockchain. We expect to onboard newcomers into crypto and NFTs in a smooth and hassle-free way, thus growing the global marketplace and raising the profile of the entire space. Since sports fans are not generally crypto natives - this is good, and, of course, no more $70 fees on NFT purchases!
Ethereum Blockchain. Some BLOCK tokens will be bridged over to the Ethereum Blockchain, Ethereum is the most well known blockchain in the crypto world with the most liquidity and ease of access.
RUST. Blockasset's on-chain programs use the Rust programming language.
Metaplex. The digital assets on the Blockasset platform will be minted via the Metaplex facility for NFTs.
What is Blockasset (BLOCK) marketing strategy?
Initial Phase
Existing Solana NFT users. Blockasset recently sold out its first major NFT collection, The Legends Collection, a set of 10,000 official generative NFTs featuring Muhammad Ali, Wayne Rooney, Alex Ovechkin, Jonah Lomu and Michael Bisping. It's difficult to know how many of these users were first time NFT buyers, however, they marketed the NFTs primarily to existing Solana NFT users as they knew there was a market of buyers there. This is stage 1, building a community of NFT and sports enthusiasts who have existing knowledge of crypto and NFTs. From this they have built an incredible community of Legends NFT holders who are now loyal to Blockasset and understand their vision.
Development
During the development phase Blockasset will look to build out its platform and ecosystem with constant feedback from their community. During this stage Blockasset will build out the following functionality:
A fully working marketplace that accepts BLOCK tokens and Fiat as payment, essential to onboard new users to the NFT space
Easy set up with no barriers - users can set up a wallet and sign in with a social account, no crypto or wallet knowledge required
A staking platform that rewards BLOCK token holders and NFT holders
Full community integration - seamless integration with Discord, Twitter and a user's Blockasset account, meaning users can earn points, level up and be rewarded for buying NFTs, participating in the community and using different aspects of the platform.
A user 'sticker book' page - users will be able to view their NFTs and bring back childhood memories of collecting, which can improve functionality as a user levels up.
Governance portal - token holders will be able to govern the Blockasset ecosystem by submitting proposals and voting on key decisions.
Growth Phase
Once the Blockasset platform is fully operational, they will begin it's growth phase, which will consist of onboarding sports brands, agencies and teams onto the platform. Blockasset currently deals directly with athletes, but they have very strong connections with sports teams, agencies and brands that want an NFT solution ready for mass adoption. With their own marketplace already built, Blockasset can onboard new users by working with large sporting organisations, giving them access to thousands of athletes and their fans, something not possible on an athlete-by-athlete basis.
Adoption
Once they have an existing and established user base and a product built for their users, they can build on this by attempting to crack the mainstream sports fans who have yet to enter the NFT space.
By building on Solana Blockasset already has fast transaction times and almost non-existent fees, which is a huge barrier to adoption on other chains. The next barrier in place is wallet set up, which can be a daunting challenge for many new users. Blockasset is well placed to break down this final barrier to mainstream adoption, they are working closely with Torus, a wallet application that allows users to set up a wallet with a social account (Twitter, Facebook, Discord), Google account or just an email address. The user does not need to know about or store a seed phrase, meaning a new user can simply log into the Blockasset platform with a social account as they've done on countless other sites. Once set up Blockasset will have fiat payment options available on the marketplace, meaning a user can purchase an NFT without having to purchase any crypto. Of course, they want their users to be aware of crypto as it's essential to the success of their token; once a user signs up with their social account they can contact them directly and educate them over time, they will use the connections they have with athletes to increase trust with their users.
The team knows that they are still early in the NFT space, but with these tools in place and with elite athletes by their side educating new users, they will be well placed as the go to NFT platform for mainstream sports fans. Adoption comes from educating the mainstream audience, but also by educating the Blockasset athletes themselves. Blockasset educates each athlete it works with to ensure they understand the NFT space and embrace it, meaning they can then educate their fans on the NFTs and crypto space.
Once the adoption stage is reached Blockasset will be ready to launch its first Play-To-Earn game. Athletes are already signed up and onboard for the game, and by this stage Blockasset will have a user base of sports fans and NFT enthusiasts ready to embrace the game.
What are Blockasset (BLOCK) tokenomics?
Discounts on the Blockasset marketplace when purchasing NFTs with BLOCK
10% of all NFT sales on the Blockasset marketplace will be used to buy and burn BLOCK tokens
When BLOCK tokens that are used to purchase NFTs on the Blockasset marketplace, a percentage of these tokens will be burned.
A key component of the Blockasset platform is their staking hub, here users will be able to stake NFTs and BLOCK tokens, they will then earn a second token called ASSET token, which only has value on the staking hub, users can save up these tokens and exchange them for a number of rewards, including real world athlete rewards, golden tickets with early access to future drops, Legends NFTs and even BLOCK token rewards. Users will be able to boost their rewards by staking BLOCK tokens and certain NFTs at the same time. Blockasset also plans to introduce single asset staking into the same staking hub platform, meaning users can earn BLOCK tokens and ASSET tokens at the same time without having to choose between the two options.
Governance and voting - token holders propose and vote on community and project improvements/changes
Athlete governance - token holders produce athlete content. Users decide what they film with their athletes and tell us what type of athlete content they want to see.