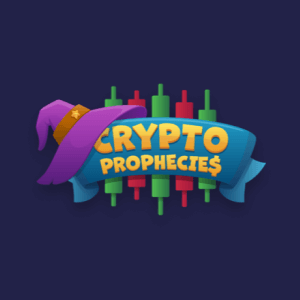 Crypto Prophecies
Crypto Prophecies is an NFT based, decentralised peer-to-peer price prediction game built on Polygon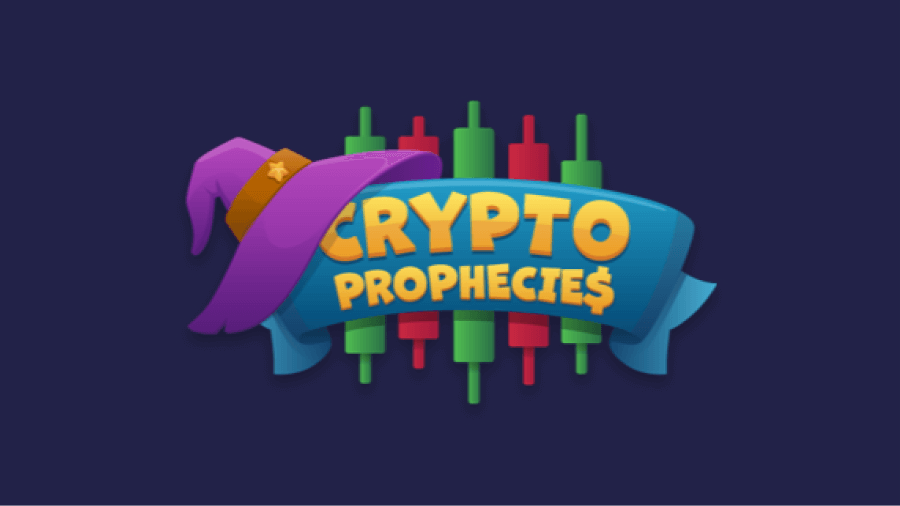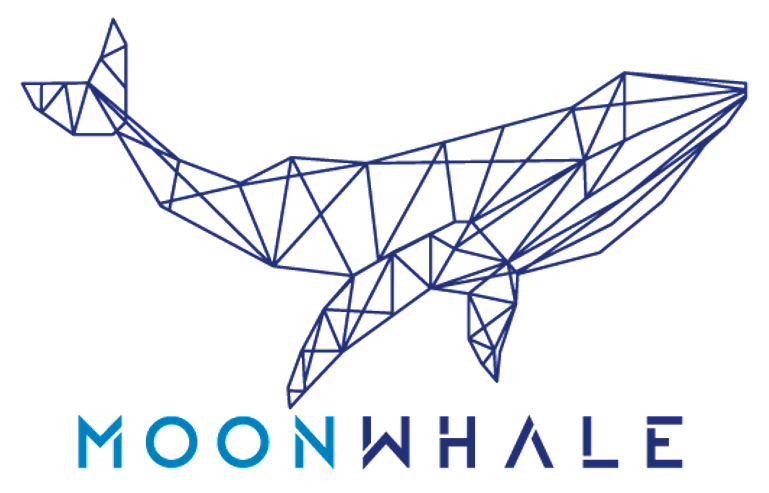 Ticker

TCP

Market cap.

$1,349,183

Fully Diluted Valuation

$3,259,879

Trading Volume 24 Hrs

$250,815

Circulating Supply

101,699,098
Current Price

$0.013266

Seed Round

1.33x

Strategic Round

0.44x

Private round

0.33x

Public round IDO

0.27x
WHAT IS CRYPTO PROPHECIES?
Crypto Prophecies is a decentralised peer-to-peer price prediction game that has NFT characters. Place your wager and go head-to-head with another player to battle it out over the candles, predicting how each one will close. It's a points based and it's against the clock, so be quick and watch out for your opponents magic spells!
The winner at the end of the battle wins all the wager.
CRYPTO PROPHECIES
MARKETING STRATEGY
The project has been running a referral campaign where players who sign up are offered $5 of tokens to play, but will need to buy an NFT character. The tokens are bonus tokens (bTCP) so can only be used in the game. After removing bots, fakes and duplicates it has +108,000 signed up players and wallet addresses.
Crypto Prophecies is working with many influencers on promotional activity, live streams as well as growing an active community in Telegram(+75k), Discord, Twitter and Facebook.
They are also exploring strategic partnerships with non competitive gaming platforms.
WHAT MAKES CRYPTO PROPHECIES UNIQUE?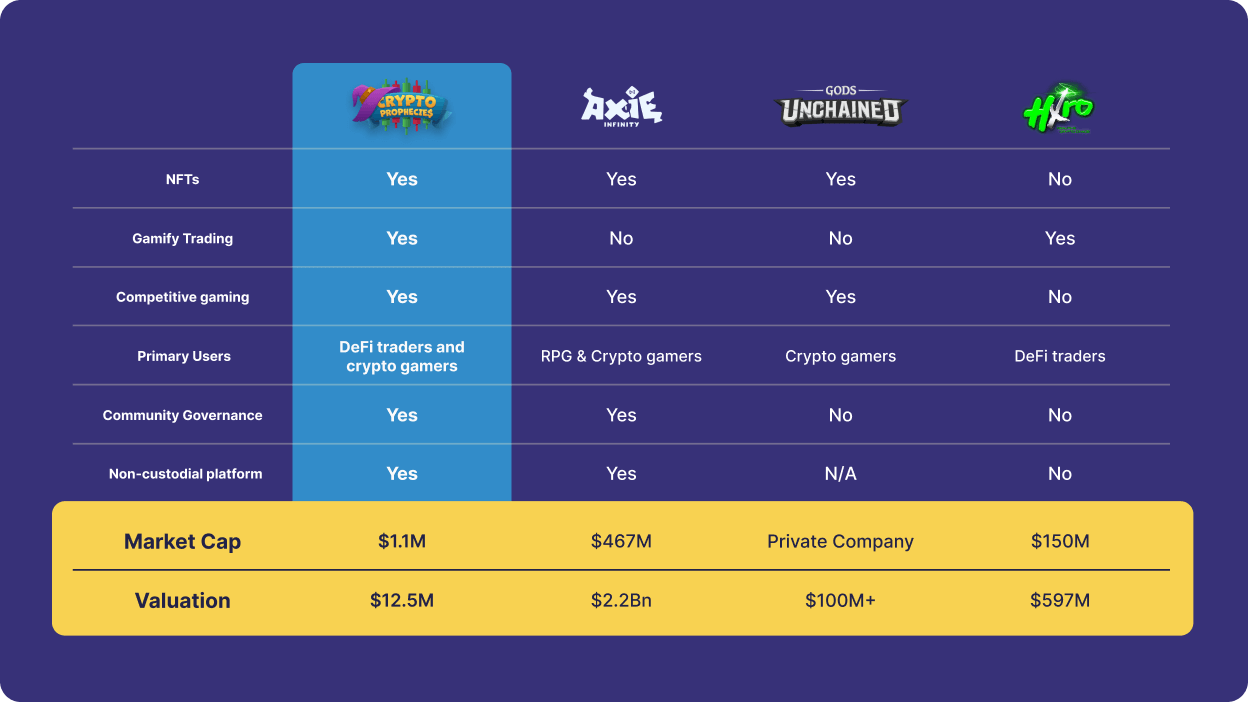 CRYPTO PROPHECIES
PRODUCT ROADMAP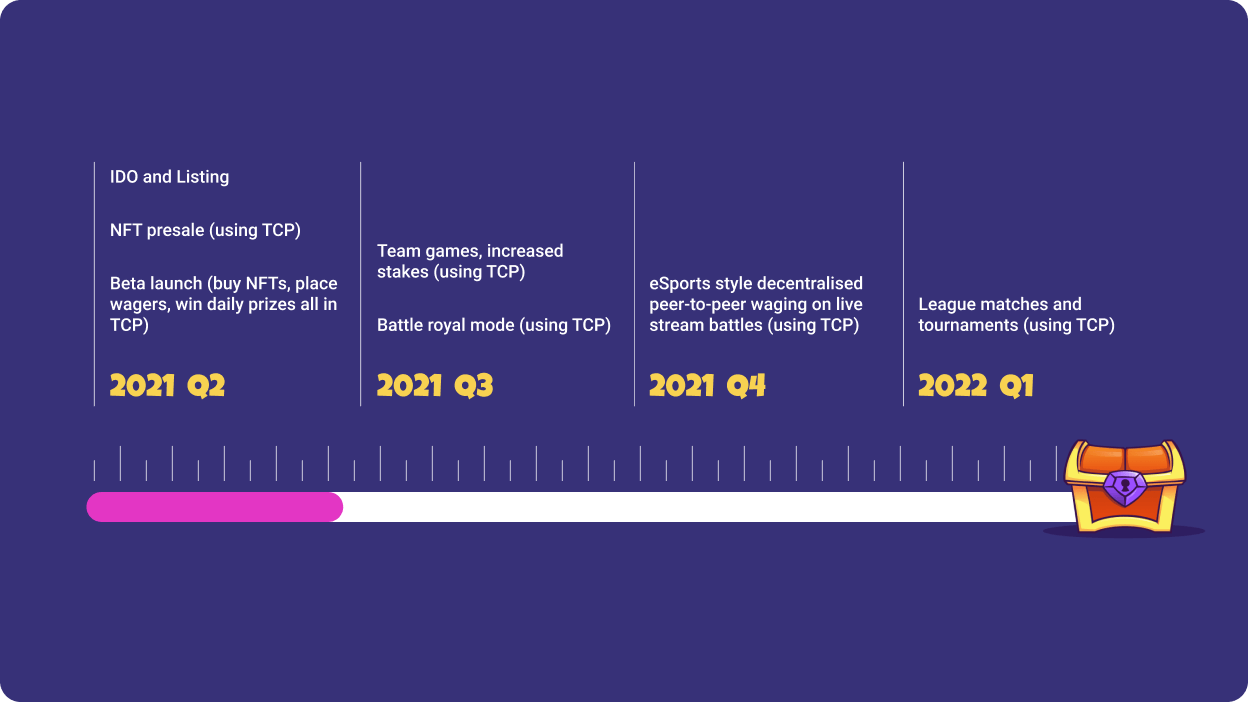 CRYPTO PROPHECIES
REVENUE STREAMS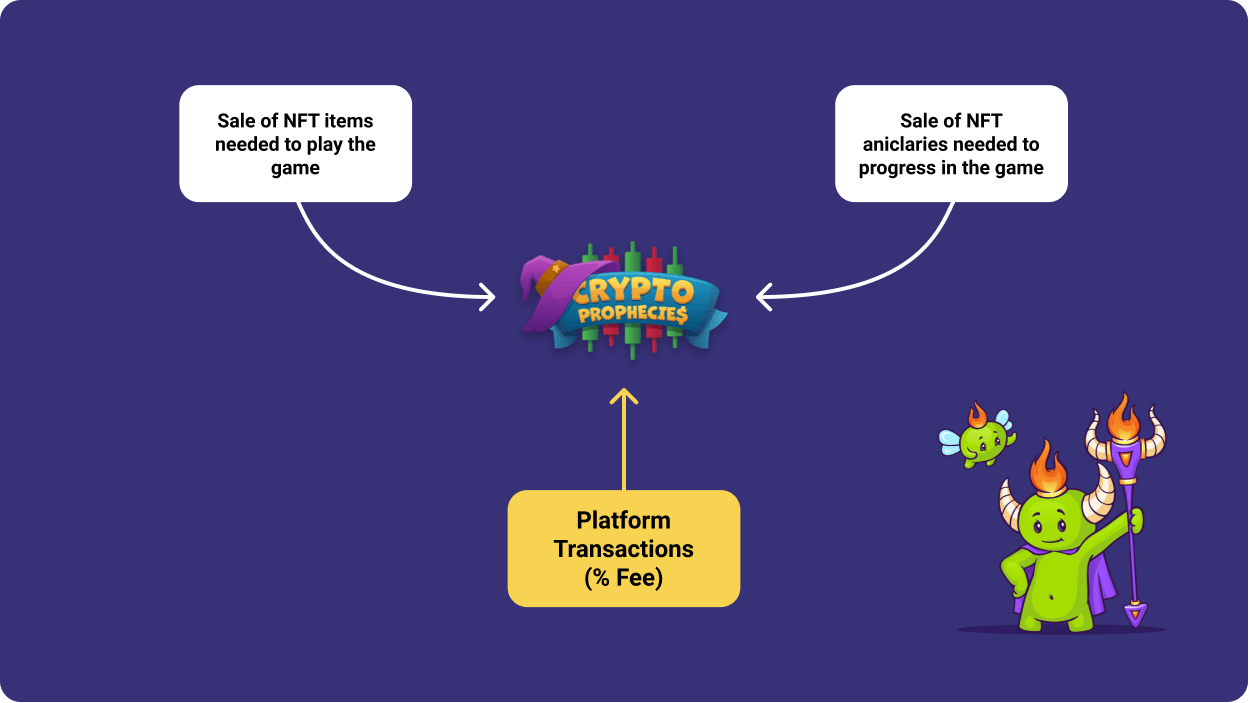 WHAT ARE THE TECHNOLOGIES USED BY

CRYPTO PROPHECIES?

The platform is being launched as a web3 Dapp on Polygon's layer 2 protocol. All smart contracts for game modes, NFT creation, NFT burning, daily prize draws are built on Polygon.They also extensively use Chainlinks verifiable random number generator to ensure transparency and fairness when purchasing rare NFT characters and items, and for the daily probabilistic prize draw.

The core game modes are built in React, Node, Unity Game Engine(WebGL), Graph and Spine for front end game animations.

NFTs are built to OpenSeas standards.
Token: ERC20
NFTs: ERC1155
Front-end: React.js, Web3, Web3Modal, SASS, Axios, Redux, Redux-Saga, Unity Game Engine(WebGL)
Back-end: Node.js, MySQL, Sequelize, Websockets
Contracts: Truffle, Hardhat, Ethers, Typescript, OpenZeppelin, Ganache
CRYPTO PROPHECIES
TOKEN ECONOMY