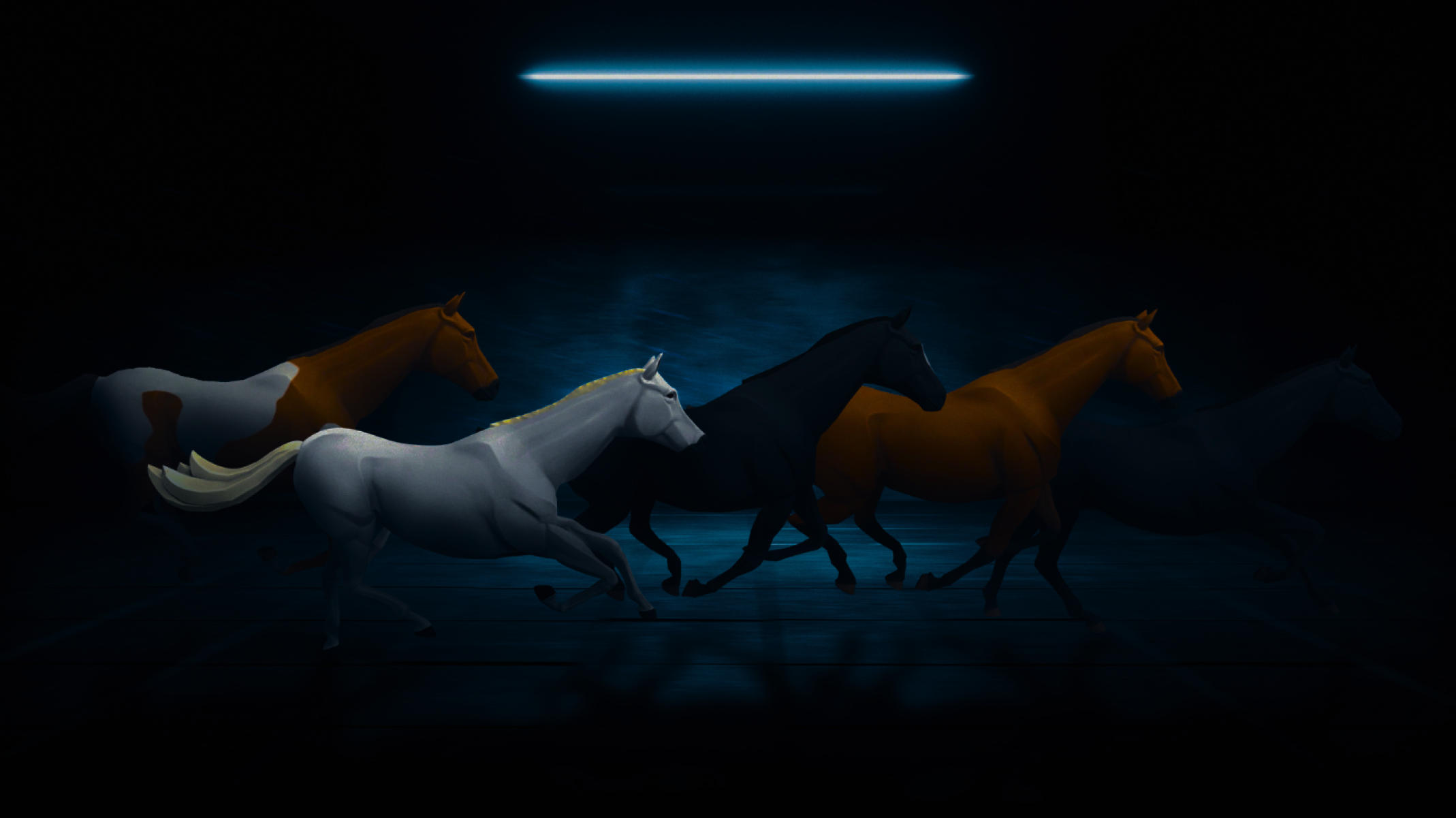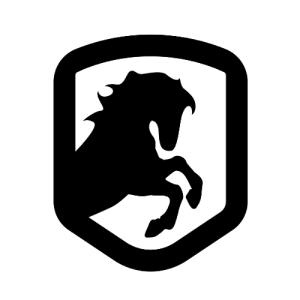 DeRace NFT
Virtual NFT horse racing metaverse built on blockchain and powered by DERC token.
Ticker
DERC
Market cap.
$14,988,409
Fully Diluted Valuation
$22,370,760
Trading Volume 24 Hrs
$1,765,977
Circulating Supply
80,400,000
Hard Cap
$2,040,000
Introduction
DeRace is a play-to-earn NFT horse racing metaverse which gives players the ultimate horse racing experience by allowing them to race, breed, equip & rent NFT horses, host races in hippodromes and earn rewards.
Players can pair their horses & form a bond with NFT Jockeys, equip NFT horses, compete in tournaments, complete missions and climb the leaderboard rankings.
DeRace is electrifying the current NFT market by allowing players to fully interact with their DNA-enriched NFT horses and have full control of their own hippodromes.
Blockchain technology allows transparent horse racing outcomes which makes stakes on the DeRace platform reliable and safe.
DeRace platform economy runs on the DERC token, which powers all in-game transactions (entry fees, prizes, NFT sales, player earnings, etc.) made on the platform.
Vision
DeRace is a platform that simulates real-life horse racing and gives players the ultimate horse racing experience. It contains not only the race itself but also other parts of the industry:
Horse owners can own, breed, rent and trade horses as well as compete in races.
Hippodromes host races, organize tournaments, compete against each other, and attract participants.
NFT horses
Like real-life racehorses, DeRace NFT horses have different traits that define their rarity, performance, cool-down time, and ultimately, value. NFT horse is a valuable asset that allows you to participate in races and earn rewards.
DeRace NFT horses perform differently on various racetracks: some horses are faster on dirt, some on turf and some on synthetic surfaces.
Performance also depends on racetrack length: some horses are excellent in short distances while some are outstanding in long ones.
Players have to race your NFT horse in different hippodromes to find out what type of races their horse prefers.
Horse breeding
In DeRace two NFT horses create a third NFT horse. The player selects male and female horses and adds Love Potion NFT to initiate the breeding. The horse of the next generation is created (for example two Gen 0 NFT horses generate Gen 1 offspring).
Genetic Algorithm generates a third NFT horse combining genes from parent horses, with some deviation (RNG factor is applied).
Rent-a-horse
Horse renting system allows players to securely rent their NFT horses to other players for breeding and for racing and earn rewards.
NFT Horse races
Up to 12 horses participate in each race. Every horse participates in the race for a set fee. The winner of the race collects a % of the participants' fees and also any other additional prizes, which are then automatically transferred to the winner's account.
Race entry mechanics
All races are displayed on the upcoming races board. Players can access the board and filter the races by date, entrance criteria, entry fee, player quantity, hosting hippodrome, and winning pool, to select the most suitable ones to join.
NFT hippodromes
All horse races take place in hippodromes. Hippodromes in the DeRace metaverse are community owned. The hippodrome owner determines both participation fees and other criteria before each race.
As in the real world, the hippodromes in the DeRace metaverse vary in track length and surface. Some racetracks are shorter, and some — longer distance. The tracks in the hippodromes also have different surfaces: it varies among dirt, turf or synthetic.
NFT horse wearables
Performance boosting asset NFT can be purchased and be used to increase the performance of the racing horse as well as be given out as prizes to the winners.
NFT Chests & NFT Keys
DeRace Chests house various NFT horse equipment inside. The rarer the Chest, the higher the chance of a rare item hiding inside! To open a Chest players will need to acquire a fitting Key NFT. Both Chests and Keys have different tier levels according to their rarity: Common, Uncommon, Rare, Epic and Legendary.
Players can choose to open the Chest and keep the item which is hidden inside or to sell it to the other players. They can also trade the Chest and Key NFTs directly without opening them, allowing for a chance of surprise!
Tournaments
Once in a while, special tournaments are hosted in the dedicated hippodromes offering exclusive prizes. By participating in these racing events players will be able to acquire amazing prizes from sponsors like DeRace, Binance NFT & many others and prove themselves as the ultimate DeRace metaverse champion.
Team, artists and partners
Adomas Juodišius Founder/CEO
Adomas is a system architect and an entrepreneur with 11 years of experience in SAAS project management, cybersecurity, and blockchain development.
He has an extensive knowledge in blockchain technology gained by working as a cyber security consultant for several blockchain-based startups and businesses. Adomas has established himself as a leader by founding and managing software development and digital marketing company "Media Bubbles".
Adelaida Sinkevič Founder/CMO
Adelaida is a digital marketing strategist and entrepreneur with more than 6 years of experience working in the marketing sector. She took the lead as marketing director in one of the most renowned digital marketing companies in Lithuania "Not Perfect", she has also launched Lithuanian sports brand "MTB hopper" worldwide, doubling their yearly profits. Adelaida has founded "Media Bubbles" where she has personally worked with different blockchain projects by planning, implementing, and managing their marketing strategy and providing marketing advisory services.
Kristijonas Sendrauskas CTO
Kristijonas is a project manager/team lead for a team of developers that creates custom-built web and mobile solutions for their clients. He has more than 6 years of experience in working with international clients as well as managing both in-house and remote development teams. In addition to that, he is a full-stack web developer with 5 years of experience developing systems with various tools based on Node.js.
Full DeRace team can be found here: https://www.derace.com/team
What makes DeRace NFT collection unique?
DeRace is a combination of 2 booming multi-billion-dollar markets: gaming and horse racing all together valued at more than $700 billion.
The digitalization of the billion-dollar horse racing market is practically non-existent: the horse racing industry is rocked by scandals and lacks transparency. DeRace brings the latest technologies to the market, such as blockchain and NFT's and offers decentralized solutions to ensure fairness and transparency.
The gaming industry lacks ownership and uniqueness as all video game assets can only be used within the game. In DeRace, all game assets are NFTs and can be used, or sold outside the game.
DeRace merges gaming and horse racing through the blockchain and NFT technologies making them transparent and even more accessible.
Marketing strategy
DeRace team is into real horse racing experience: forming partnerships with jockey clubs, hippodromes and associations. They have already onboarded two and are actively working on onboarding more.
DeRace has also secured partnerships with existing and upcoming NFT marketplaces such as Mintable, Binance NFT, Crypto.com NFT, etc.
DeRace will introduce affiliate programs and reward systems.
The team forms partnerships with streamers (mostly on Twitch).
DeRace has a dedicated allocation pool of $500k for KOLs from private rounds and they have carefully screened and selected a number of them.
DeRace has a massive community of players who works on amplifies their marketing activities within different communities.
Roadmap
DeRace is aiming to introduce the complete game-changing platform by the end of this year and fully arm it with all the additional features next year.
Preview of the collection
DeRace racing starter pack includes:
1 x Gen1 DeRace NFT horse of random tier
1 x NFT Chest of random tier
1 x NFT Key of random tier
Below is the complete distribution for each DeRace NFT within the Racing Starter Pack according to their rarity (from the most rare to least rare):
Gen1 NFT horses (300):
Olympian x 10

Demi-God x 20

Alfa x 40

Beta x 80

Omega x 150
NFT Chests (300):
Legendary x 10

Epic x 30

Rare x 60

Uncommon x 90

Common x 110
NFT Keys (300):
Legendary x 10

Epic x 30

Rare x 60

Uncommon x 90

Common x 110
An NFT Key is required to open the NFT Chest. The Chest holds 1 out of 10 NFT horse wearables: whether a saddle, reins, horseshoes or other, which is used to equip the NFT horse and opens additional gameplay possibilities within the DeRace metaverse.
NFT horse allows players to participate in the races, tournaments and any other racing events, players can breed and rent them, complete in-game missions and achievements to get additional rewards.
Racing Starter Pack NFT sale and redemption details: https://bit.ly/DeRace_Racing_Starter_Pack_Sale_Mechanics