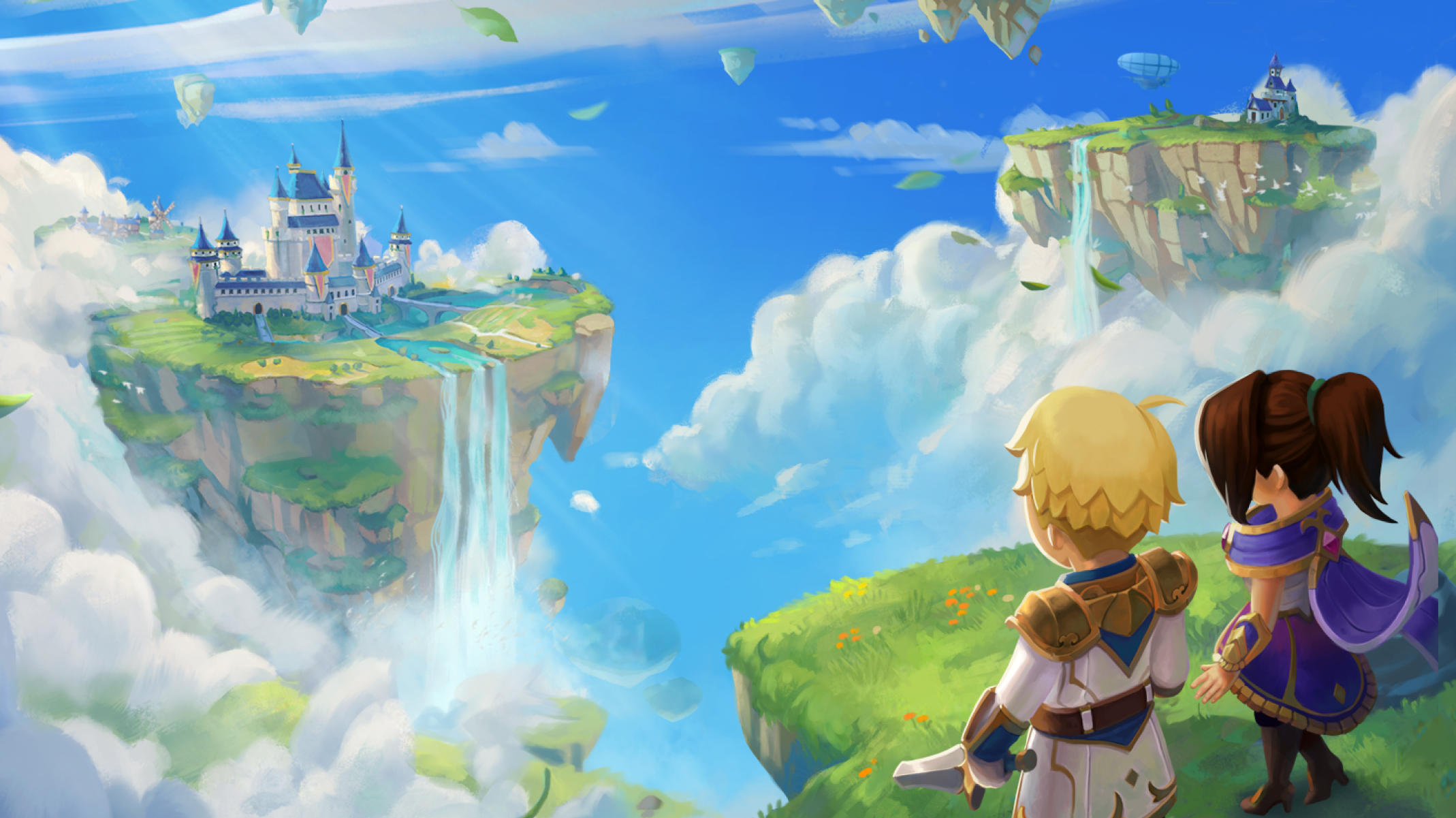 Private SHO

Public SHO

Gaming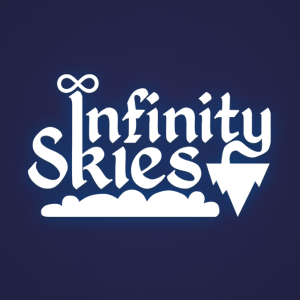 Infinity Skies
Infinity Skies is an innovative isometric 3D sandbox game based on Polygon, where players build castles in a social competition. Core gameplay revolves around trading, socializing, adventuring and building.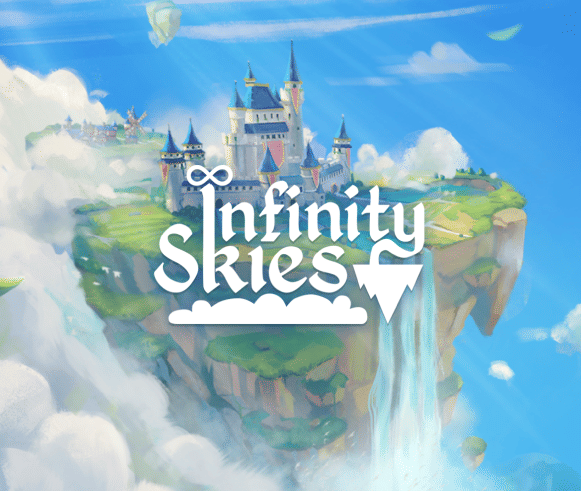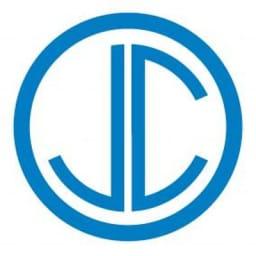 Lead VC
Jump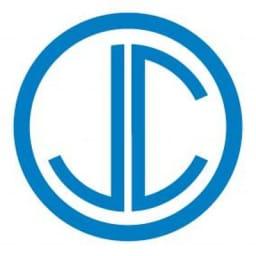 Market Maker
Jump
Controlled Cap
NA
DAO Approved Metrics
Approved
What is Infinity Skies (ISKY)?
Infinity Skies is a blockchain game running on the Polygon network. The goal of the project is to provide an enjoyable gaming experience to people that play traditional games, but combine that audience with the crypto community. Using the ISKY token and in-game NFTs they provide a refreshing take on traditional video games that currently have yet to properly tap into the potential demand within the crypto community.
The project is a desktop application that will be running on Windows/MacOS and Linux at launch, Infinity Skies currently keeps the possibility of expanding to the mobile and console markets.
The Infinity Skies website is a intertwined project with the game application, where it exists to facilitate the game in terms of account and wallet management and most importantly it will host the Infinity Skies NFT marketplace, that in the future will look to open up to other start-up gaming studios.
Game mechanics of "Infinity Skies" enables players to build, socialize, trade, and undertake numerous adventures. Players will compete to build the most prestigious castle in the community while collecting rare NFT decorations, skins, and building components. They own their island in the sky on which they can build their castle and allow other users to visit their prestigious castle island in the sky. The ultimate goal is to become the King of Infinity Skies.
What makes Infinity Skies (ISKY) unique?
Many competitors in the space focus a lot on the short term profits of early sales, marketing and pre-alpha development. Infinity Skies took the approach to put a more heavy emphasis on development early on, just getting by with seed capital and some minor early promotional events (although these are mainly for community building). Now (Q4 2021) that they're going comfortably into the development phase Infinity Skies will begin to really ramp up the marketing and promotion. They feel this will allow them to deliver a working product sooner than their competitors who are wasting lots of valuable development time on marketing builds, promotional material and assets too early on in their development. With their current team size of around 23 employees excluding the founders they believe it is very possible to sustain development financially up to the first playable build and get there before any of their competitors will be able to launch anything as playable as their product. This ultimately means that unlike their competitors they won't be seeing huge profits for themselves early on, but a much healthier token launch and growth combined with bigger company profits from a long term perspective.
The following is a comparison of projects on an individual basis and look at some more technical aspects.
The Sandbox: The Sandbox game is pushing more of a focus on land sales currently. Creating hype around the sale of land pieces. One significant difference between Infinity Skies and Sandbox is the intricateness of their NFTs and the transparent distinction of the level of graphics. The Sandbox has also been around for many years which explains their large following. However, with how long they have been in the business their following and brand awareness is not what it should be. Infinity Skies will compete with this by creating marketing strategies around their branding in order to build an audience much faster.
My Neighbor Alice: This project is implementing land lottery rather than land sale at the beginning. Instead of pieces of land going to the highest bidder they will be initially going through a lottery process. When it comes to graphics this project is more of a cartoon style design. Infinity Skies deviates from this by creating a much more vibrant world with their NFT designs and the intricacy of their graphics. They have spent much more time on creating every detail of their products down to small items, like chests and bookcases.
Axie Infinity: One creative difference with this project is the ability to "Battle" in their worlds. Their project is also Pokemon-inspired which varies from other types of competitors. The key difference between Axie and a traditional game is that Blockchain economic design is used to reward their players for their contributions to the ecosystem. This new model of gaming has been dubbed "play to earn". When it comes to their competitive edge with Axie it will again rely on their backend development.
Decentraland: Was founded in 2017 which has led to having a larger following on social channels than most other competitors. One of the flaws with Decentraland is its unpolished look. "Long story short: Decentraland is an ambitious virtual world with an unpolished feel."https://www.theblockcrypto.com/post/56656/decentraland-ethereum-virtual-world-review. The issue with several of these projects is their desire to push launching the virtual worlds faster than they should. At InfinitySkies they are placing a very high value on the developmental stages of their world, game and token. The difference between Infinity Skies and Decentraland is the former's desire to make sure the product is fully functioning and filled with a versatile virtual world that will keep their customers coming back.
Alien Worlds: Focuses more on NFT cards within their system. From a graphic standpoint Infinity Skies is cleaner and more refined. Another issue with Alien Worlds is an early push through development. Infinity Skies will compete with them by creating a better, easier-to-navigate product and a more seamless marketplace.
Infinity Skies is a game of the sandbox genre, where people are able to set their own short-term and long-term goals. The game mechanics are designed in such a way however, that several long-term goals are incentivized for players to work towards.
These goals are:
Building a castle/island to attain castle rank/votes for a high standing on the social leaderboard in order to reap NFT rewards.
Collecting numerous rare and unique NFT's as possible.
Turn your time into money with our cryptocurrency "Skyblocks", by trading in NFTs with other players, using the marketplace.
How does Infinity Skies (ISKY) work?
Camera view: Top-view Isometric.
Genre: Sandbox/Creative
Core gameplay: Competitive, Creative, Social, Casual, Exploration, Achievement-focused.
The game takes inspiration from games such as The Sims and Habbo Hotel in terms of building and socializing, but draws inspiration from roguelite games such as Hades and Diablo for the adventure mode. Infinity Skies is divided into four distinct categories of play that define the core gameplay: Build, Socialize(Explore), Trade, Adventure.
Building: In Infinity Skies players build their own castles using NFT furniture, walls and floors on top of their own floating Island (NFT) in the sky. Players can obtain NFTs through trading or adventuring and then use those NFTs to build their castle, preparing it to be as pleasant of an experience for visitors. This category of play is heavily incentivized through their social leaderboard rewards and achievements that can result in a lucrative value gain of NFTs/ISKY.
Socializing: Players walk around castles using a customizable (NFTs) avatar, and are able to see other player's avatars walking around the same castle that they are visiting. They can interact with others by chatting and or mini-games if the castle's NFTs allow it. Upon leaving a visited castle a player (who already obtained the required player rank for voting) can leave a vote for that castle in order to boost it on the monthly social leaderboard. Various lucrative NFT rewards are granted to the top 1000 every month, with the top 3 receiving a percentage of the NFT trading royalties. This incentivizes players to build a pretty castle using NFTs and to provide a pleasant visitor experience. Castles are set to the public setting by default. When a castle is set to private, other players can only visit the castle if the host invites them. Guilds also play a major part in the socializing aspect of the game, essentially the game provides a framework for Gaming Guilds to operate in. People can band together in an in-game guild for a more structured approach to obtaining castle votes. Every guild member stands to benefit through the guild leaderboard, which is an addition to the individual leaderboard where guilds are ranked based on all votes collected by all members combined. Rewards are distributed to members (e.g. to the top ranking castle) in the form of ISKY.
Trading: Trading is one of the ways for players to acquire NFTs, they can purchase NFTs from other players using ISKY on their marketplace or they can sell them to other players to gain ISKY. The Infinity Skies marketplace will grant an excellent accuracy within the user experience to the users that want to search for specific NFTs within specific categories or rarities amongst the thousands of NFTs that are listed.
Adventuring: Adventuring is the primary way that NFTs get into circulation, as slaying enemies in adventure mode will award the player with Valor Badges. These Valor Badges can be exchanged for ERC-20 "Fragment" Tokens that can be used for fusing crystal NFTs. Embarking on an adventure requires no upfront investment of ISKY or any other currency by the player, making this a profitable play-to-earn mechanic for free-to-play players. These adventures require a tactical mindset for the player, who will be challenged with dealing with random encounters that can either be devastating or beneficial to the progress of their adventure. Adventures make use of the roguelite genre format, meaning that failure is more likely than success, but ultimately through skilled navigation of the environment and events the player will be very satisfied with completing an adventure.
Innovative NFT Gameplay mechanics: Players will have the option to use Feast NFTs (a commonly dropped, high supply, NFT with high demand due to game balance and burn feature), these NFTs will be very profitable to farm for free-to-play players that engage in adventures. And highly demanded by people engaging in the social leaderboard gameplay. The demand for this burnable NFT is driven by the mechanic it enables for the player that burns the NFT; burning the NFT boosts the user's castle to the top of the castle lobby interface, making their castle more visible and more easily found by visitors, which hopefully results in more votes for the user's castle. Crafting is another innovative mechanic that utilizes blockchain technology to allow the player to burn multiple NFTs of the same rarity in exchange for one higher rarity NFT. Because of this it was important to implement a feature set that allows these NFTs to hold value and not stagnate the economy. This makes it so that NFTs that are in oversupply due to randomized drop chances will always retain some value since they can be burned into a higher rarity NFT.
What technologies Infinity Skies (ISKY) created and used?
VRF Technology
Infinity Skies is using various innovative mechanisms that are new in the space. The treasure chest (random loot box) system and crafting system (burning multiple NFTs for a random higher rarity) are innovative on-chain mechanisms that use Chainlink's VRF system in innovative ways on BSC. More information regarding this in this article where they are quoted: https://www.binance.org/en/blog/chainlink-vrf-is-live-on-binance-smart-chain-bringing-verifiable-randomness-to-bsc-developers/
NFT Gaming Assets
NFT assets are new to the space in the sense that there will be thousands of them that are unique 3D assets. Meaning that they aren't the same asset or model with only a different color or a minor variation. They will be fully unique in terms of their in-game use, their 3D shape and have differing esthetics.The feast NFT is an innovative NFT that is common in drop-chance (meaning high supply) but also with a much higher demand, making it a lucrative endeavour for players to farm this NFT for free by playing adventures to make money. The high demand for this NFT is caused due to the burnable nature and potentially very lucrative effect on use/burn: promoting the user's castle to the top of the castle finder for an hour. This makes it so that they are found more easily by others and can receive more kingship votes for the highly profitable social rewards.
Each of the top-3 ranked players of the last month will be crowned king for the entire duration of the coming month. This kingship status grants each king a 0.33% tax (1% for all kings combined) on NFT trades made during their kingship month.
Token Mechanics
The token mechanics have some unique features that are currently not built by any project. Infinity Skies has a sophisticated burn implementation on each transaction that is split into multiple allocations. One of those allocations is the claim pool, all token holders are eligible for this claim pool and the eligibility is being checked and confirmed through constant snapshotting of the blockchain, this allows them to fairly distribute rewards without the need for token holders to stake. In order to claim, token holders must go to their website and claim the tokens from the DApp. Additionally, they are implementing NFT Staking on Polygon where users can stake their NFTs.
Infinity Exchange
Infinity Skies will be developing their own NFT Marketplace that will serve as thé marketplace for games that build on the Blockchain. Their marketplace will have multiple features and functionalities that are listed here that will be released before token launch:
Trading NFTs
Summoning/Minting Random NFTs by burning Summoning Crystal NFTs
Crafting System
Skyblocks Claim Pool
NFT Staking System Astral Specific
NFT Liquidity Farming
SkyBlocks Liquidity Farming
Auction Functionalit
SkyPlots Page
Whitelabel integrations for their published games or partners
Aggregator on the DreamFuel Games marketplace of all the marketplaces combined from the whitelabel
(Optional possibly before/after token launch) AMM DEX for NFT's and Tokens
More features might be included in the marketplace in the future, the building of their marketplace takes a lot of time since everything is built in-house. Infinity Skies does not fork or copy any contract code from existing platforms since they are creating this marketplace to serve the gaming industry and gamified Blockchain NFT industry.
What is Infinity Skies (ISKY) roadmap?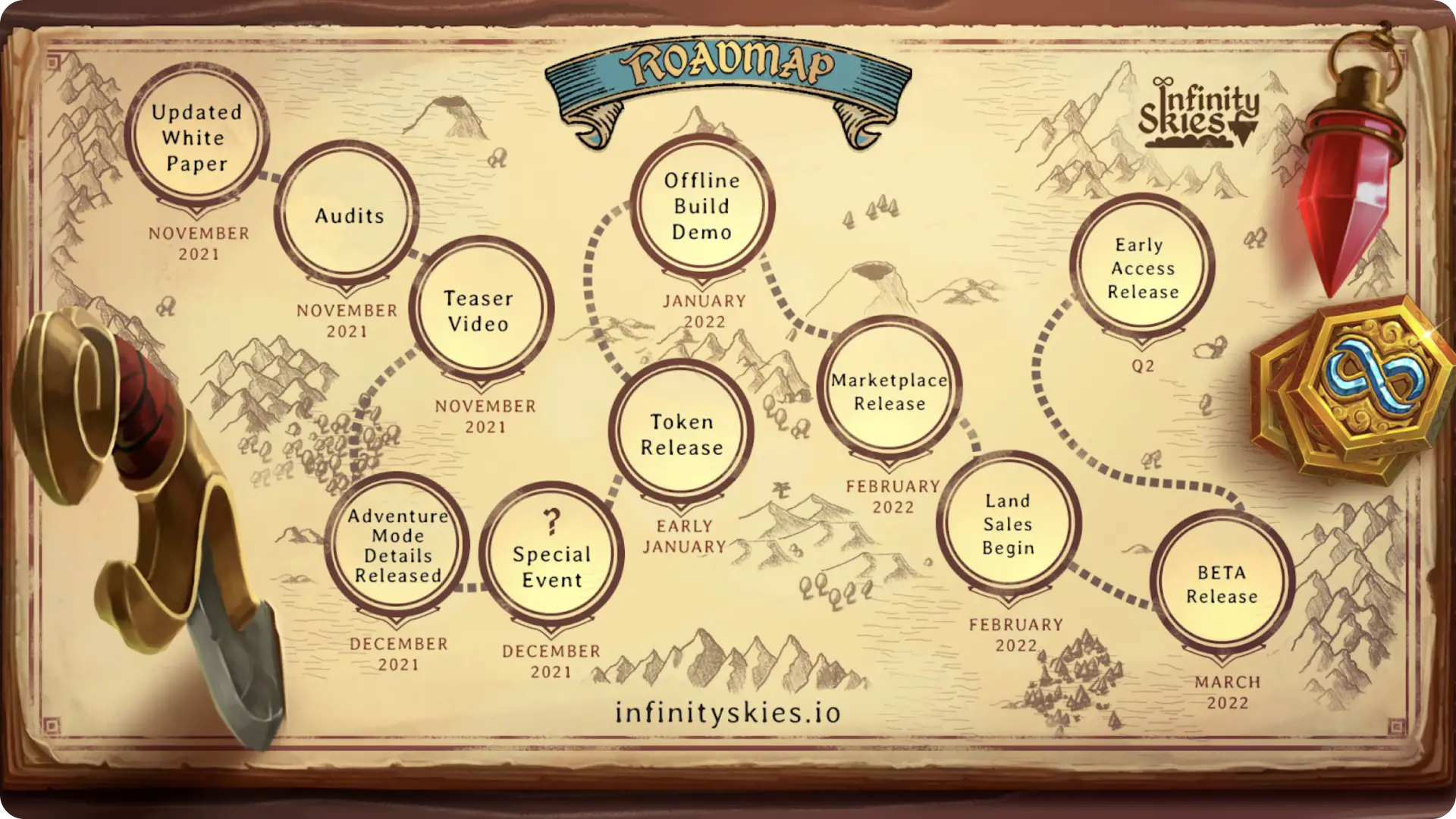 What is Infinity Skies (ISKY) marketing strategy?
To create a thriving community of loyal customers.
Tactics: Social Media Marketing
In order to build both developer- and end-user communities Infinity Skies will be utilizing public social networks along with branded communities. The goal is to build a community that is loyal to the product from the very beginning. They will accomplish this by updating their communities on every step of the process. Including telegram, discord, twitter, twitch, youtube, facebook and reddit page. Allowing for their customers to see the entire process will create brand loyalty. They will be engaging daily on their social channels to create consistency. Their team will also be utilizing networking events, influential users, articles, and blogs to create brand awareness. They are currently in the Awareness stage, using strategies such as content marketing, and public relations efforts to create recognition of their brand.
Metrics: Currently the most important metrics are Engagement Metrics, along with metrics for their new website.
Likes, Comments, Retweets
Post Engagement rates
Account Mentions: Organic Mentions
Impressions
Reach
Referrals
Conversions
Click-through rate
Share of Voice: Public Relations Push
The token IDO for Infinity Skies (ISKY) is set to happen on the DAO Maker launchpad before listing on exchanges. Add DAO token to your portfolio to have a chance at allocations in the ISKY token IDO.
Infinity Skies (ISKY) revenue streams
DreamFuel Games B.V. will be generating revenue from the Infinity Skies product through the following three mechanisms:
NFT Royalties
Token burn
Licensing
Marketplace/Publishing.
NFT Royalties: the NFT royalty system will consist of a 10% gas price on all NFT transactions made on the Infinity Skies marketplace. 9% will be counted as revenue for DreamFuel Games and 1% will be distributed back to the top-ranking players as a 1-month long gas price reward.Token burn: The token burn is a 5% burn that can be broken down into 3 categories. 3% for play-to-earn, 1.5% for the claim-pool and 0.5% developer revenue.
DreamFuel Games is planning to sell licenses for blockchain game development architectures and libraries to other start-up's and studio's as their software library grows, this will be done through proxies to make sure the software developed by DreamFuel Games B.V. remains proprietary. In the long-term DreamFuel Games is looking to expand into DreamFuel Entertainment which will be an umbrella company that also intends to take on the role of a blockchain gaming publisher and provide a standardized blockchain gaming marketplace for other games to utilize.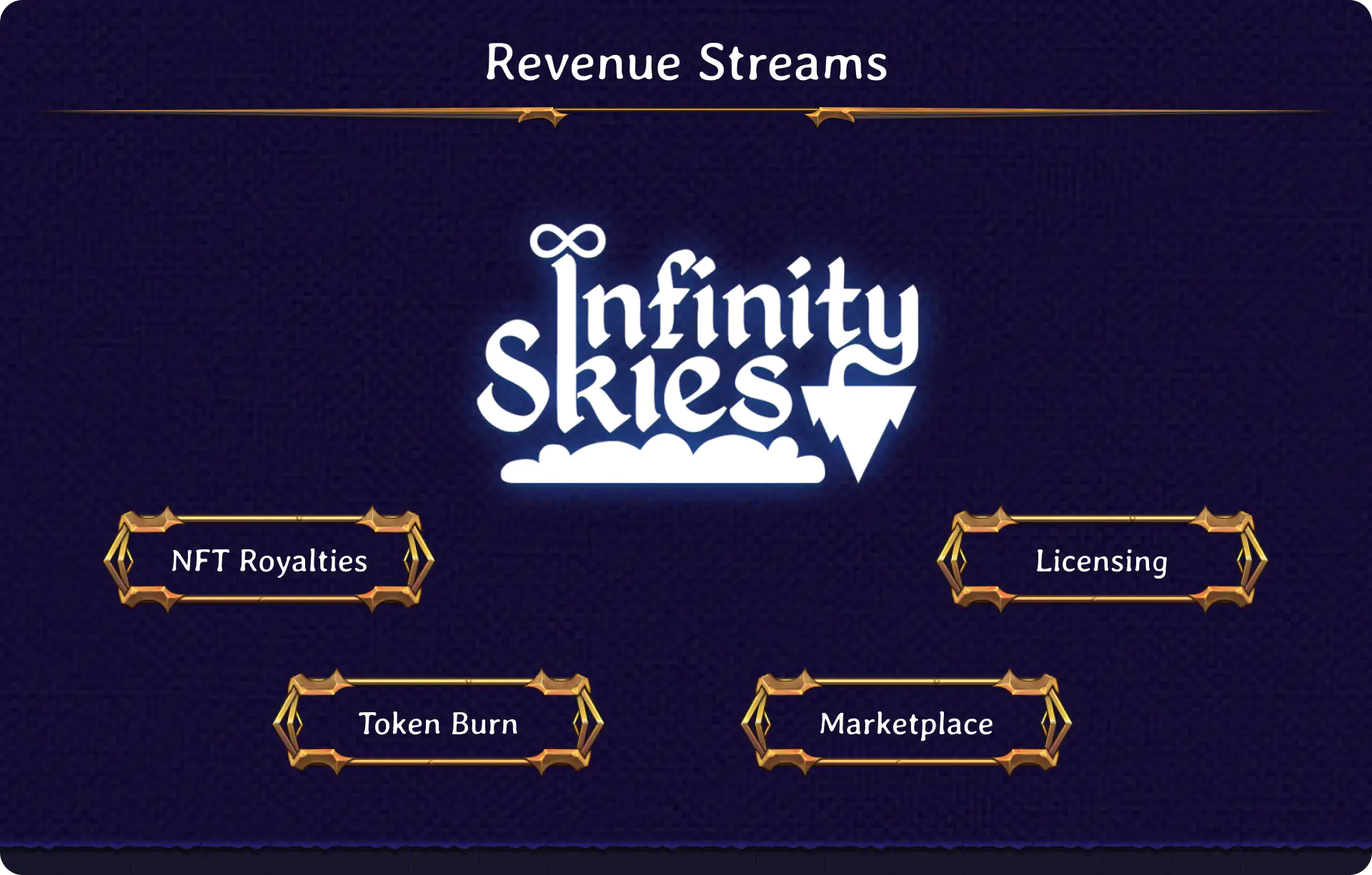 What are Infinity Skies (ISKY) tokenomics?
A Skyblock is a ERC-20 token, which is the primary currency used in and around the Infinity Skies ecosystem with numerous use-cases.
Swapping
Skyblocks can be swapped for other established cryptocurrencies on a decentralized exchange platform. For now, this will be Quickswap. Liquidity will be locked at a rate of 10% of the raised funds from their public presale unless a large listing event occurs elsewhere.
Trading
Skyblocks can be traded with other players for NFTs on the website marketplace and can be traded in other Exchanges. Skyblocks is the main currency on the Infinity Skies marketplace.
Recycle Feature
Skyblocks will have a recycle feature of 5% on each transaction. None of the Skyblocks will be burned forever through automated mechanics, but they are recycled to their community. The distribution of the recycle feature will be as follows:
3% distributed to Play-to-Earn stash.
1.5% distributed to Claim Pool.
0.5% distributed to the Development Team
Play-to-Earn
The largest portion from the recycle feature will be deposited into the Play-to-Earn stash. This stash is emptied each week by distributing it to active players that are playing Infinity Skies. Once emptied, the stash builds up again until the next week when it is emptied again. Each week players must complete certain tasks to be eligible for this weekly airdrop.
Claim Pool
The Claim Pool will be accessible for each eligible investor to claim their share of Skyblocks from the tax. Skyblock token holders can claim their share at any moment on their website and will be available to be claimed at any moment if they hold Skyblocks in their private wallet. The amount received from the pool is based on their share from the Skyblocks supply.
Liquidity Providers
Skyblocks Liquidity Providers stake LP tokens on Infinity Skies website and earn Quicksilver Fragments in exchange. These fragments are tradeable, uncapped utility tokens and can be used to fuse (mint) Silver Crystals with.