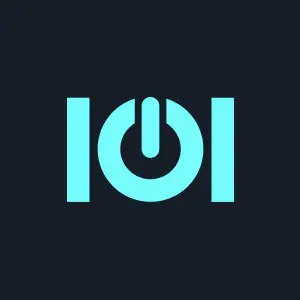 IOI
Trade Race Manager is a brand new blockchain game where you can collect, trade, race & earn.

Lead VC
DAO Maker

Market Maker
NordicVelo
Controlled Cap
NA
DAO Approved Metrics
Approved
What is IOI (IOI)?
Trade Race Manager is a brand-new blockchain-based crypto gaming experience powered by $IOI and #NFTs, where you can Race, Collect, Trade and Earn. IOI is making trading less stressful by adding gaming features in the form of NFT cars. The player fuels the NFT car with a crypto portfolio of their own choosing and races against other players' crypto-preferences. The crypto-mix that performs best in real time, wins the race and grants access to the $IOI prize pool. Players earn $IOI tokens regardless of race outcome and can stake their $IOI while racing, so there are no losers. Soon, IOI will be launching an internal NFT marketplace, where players can trade NFTs like race cars, tracks, teams and avatars.
IOI Wallet

-

a simple wallet to store all your Assets, such as cryptocurrency, IOI and NFTs.

IOI TOKEN

-

Deflationary Multi-Utility Gaming Token. It functions as the platform's native currency and has various utilities and burning functions.
Stake $IOI for up to 36% APY. Boast with Limited Edition NFT cars (only 200.000 cars available).
What is IOI (IOI) marketing strategy?
The Covid pandemic and associated lock-downs lead to a boom in the gaming industry and especially in the demand for NFTs. The combined NFT market has a $8B capitalisation, including the foundations for building NFT games (Enjin, FLOW, WAX). The NFT gaming market is valued at $6B and has immense potential for future growth.
IOI's goal is to cover Asian markets, SAE territory and establish partnerships in Dubai. Their strategy is to co-operate with potential gaming partners for utilising cross-game NFT-features. This turns competition into potential partners.
IOI is cooperating with many well-known influencers and Youtubers, with an average of 6-10 million views, who help the team to continuously find and build new partnerships.
As a reward for early-birds, IOI is preparing many NFTs as special give-aways.
What makes IOI (IOI) unique?
IOI is developing a new gaming model — play2earn. Players are tired of the greedy pay2win model and IOI obliges, by providing earning incentives for simply playing Trade Race Manager, rather than winning races (of course the incentive is higher for winners).
Please see the below chart, which compares various blockchain games.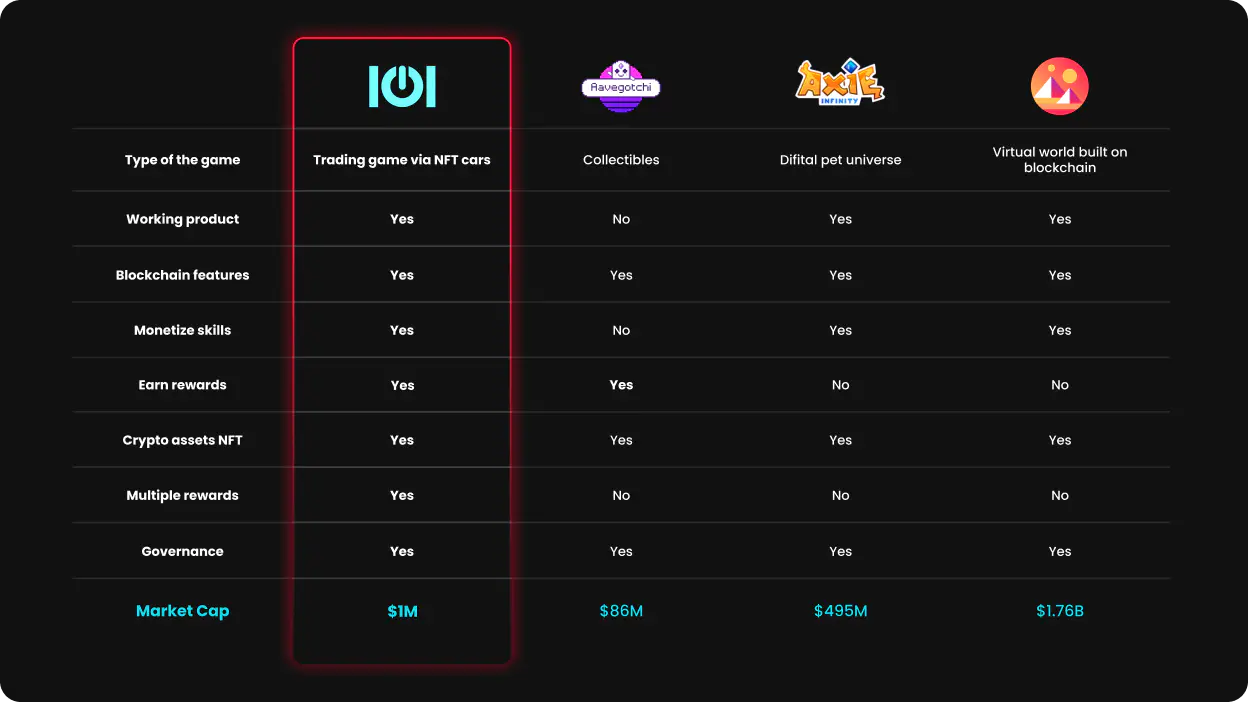 What is IOI (IOI) roadmap?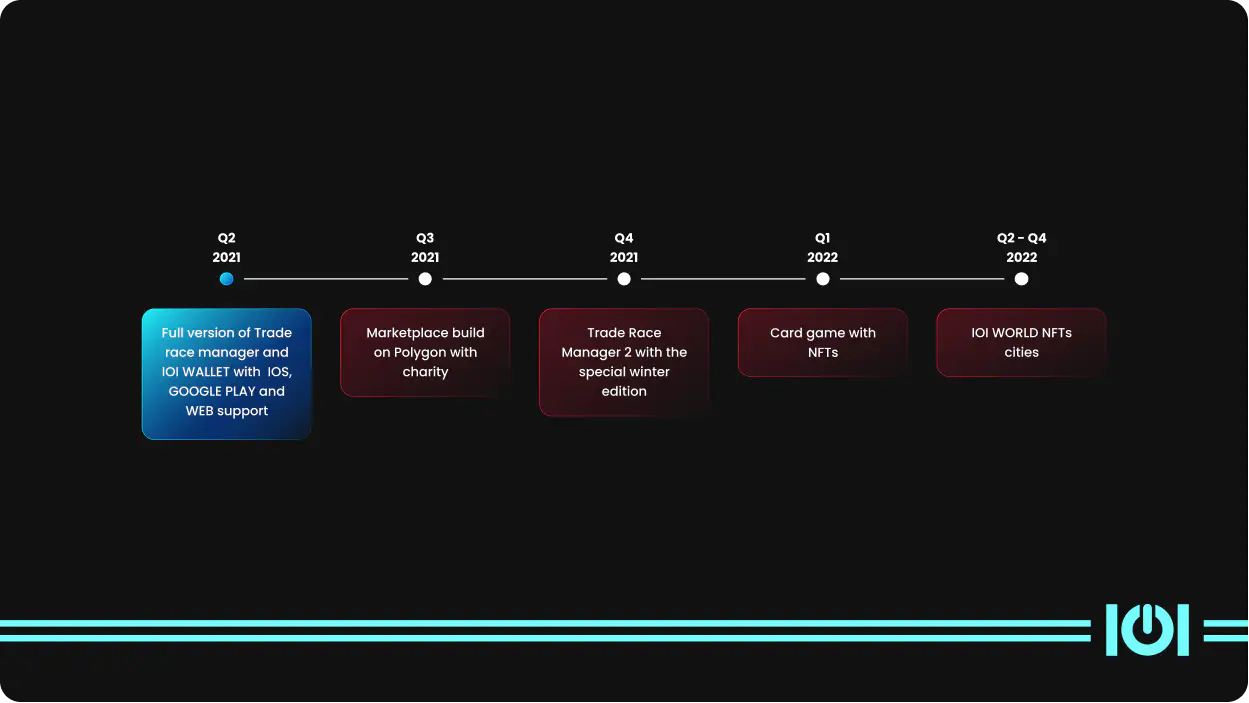 IOI (IOI) revenue streams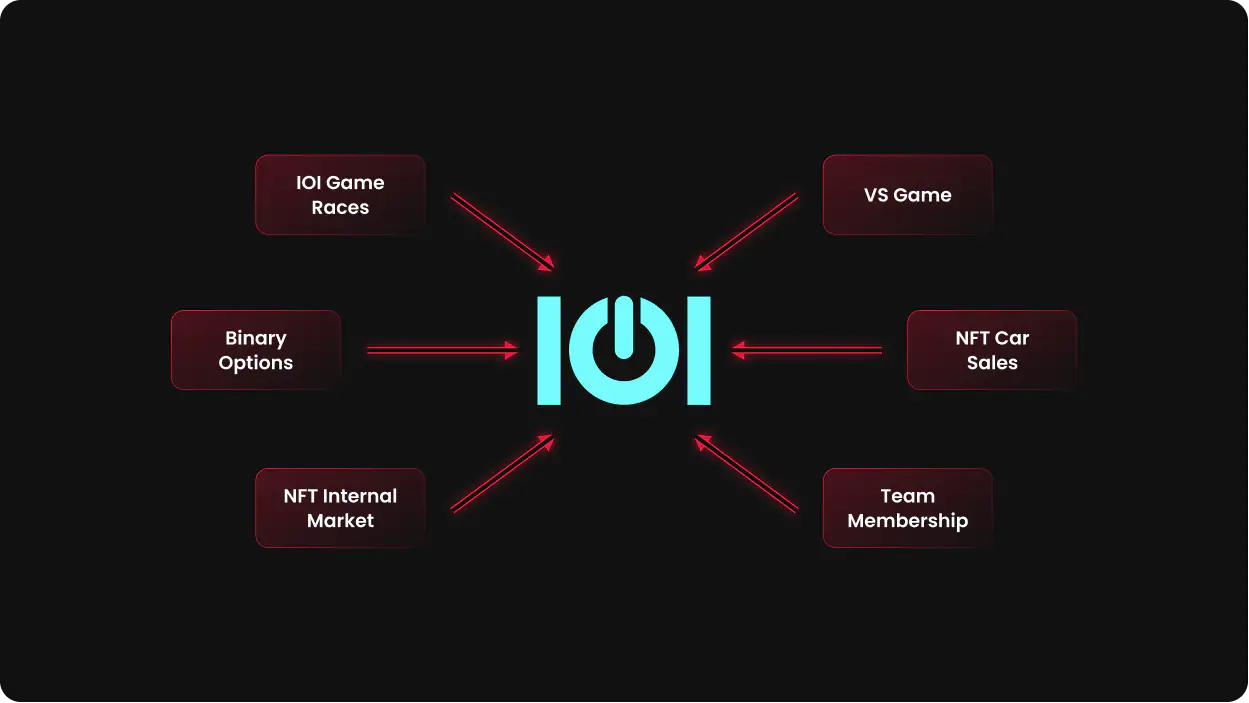 What technologies IOI (IOI) created and used?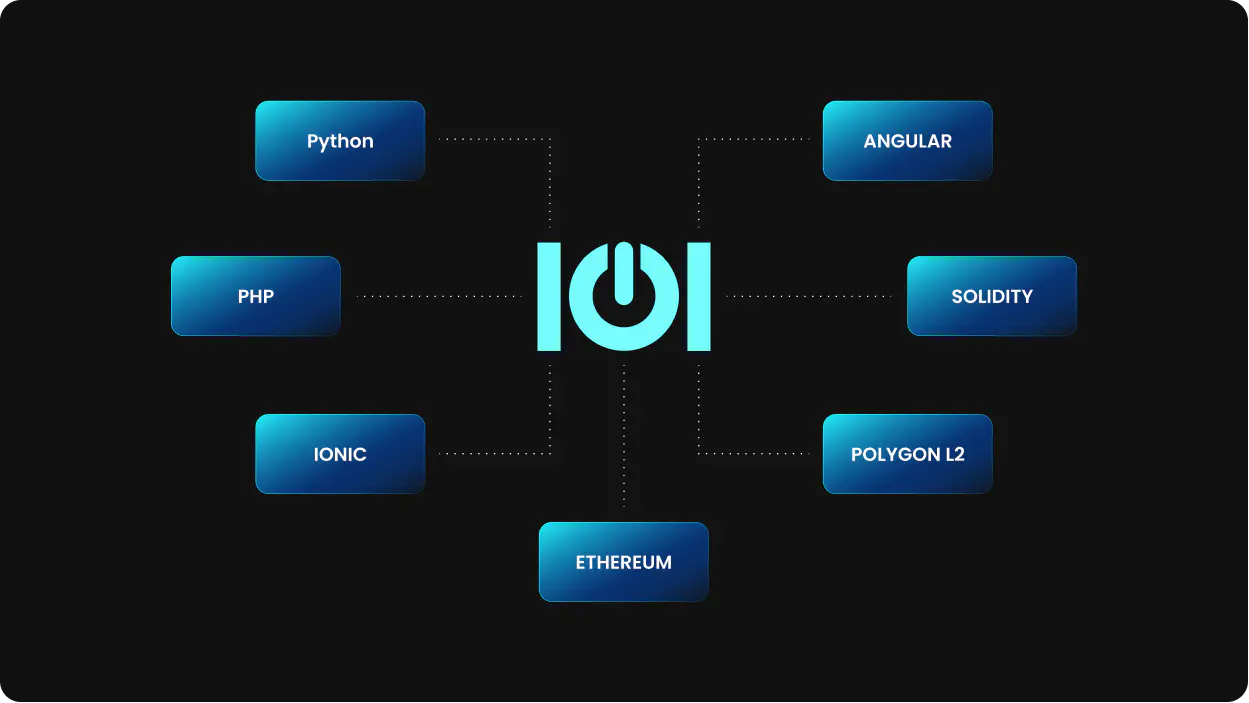 What are IOI (IOI) tokenomics?