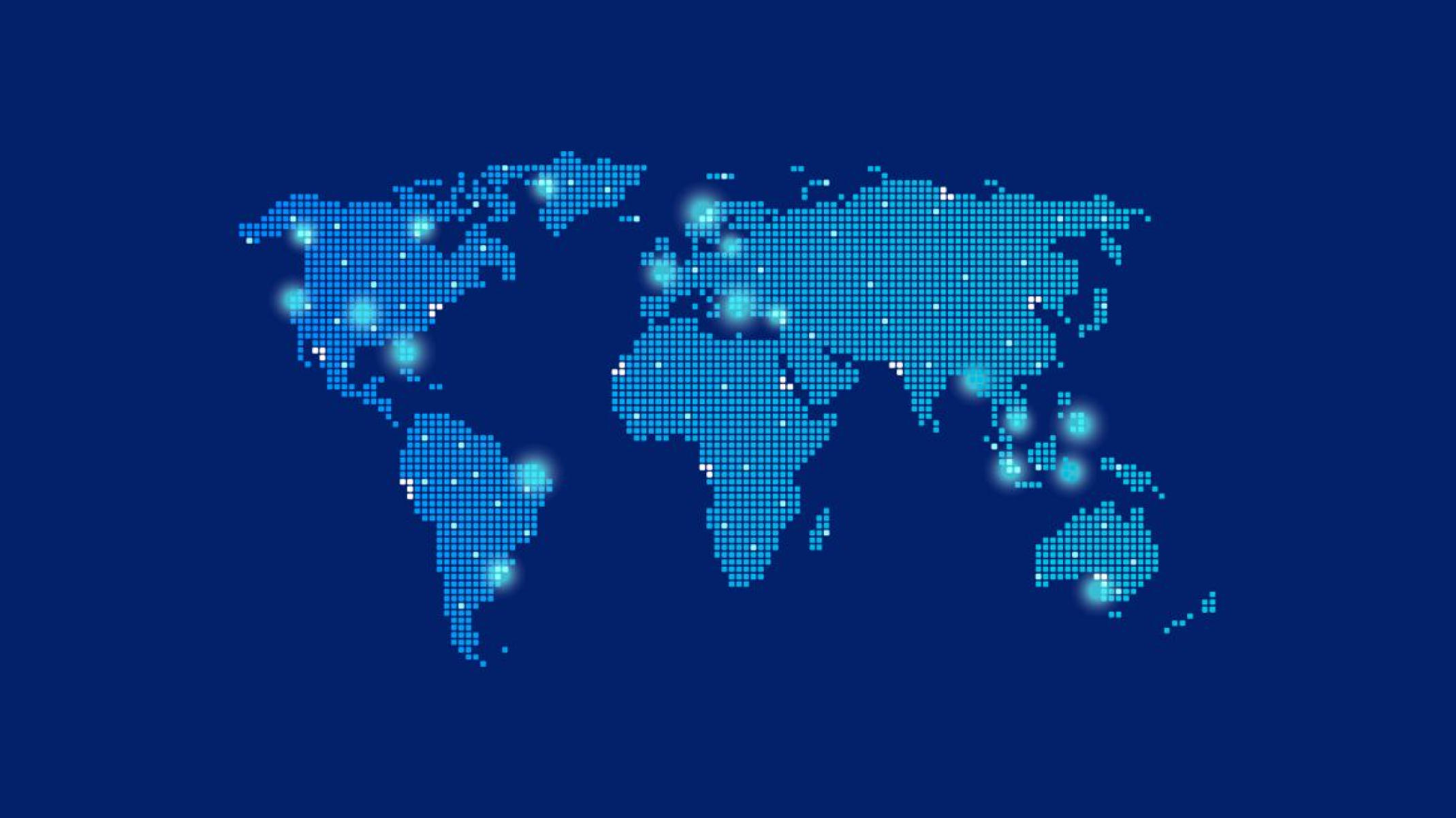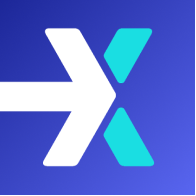 ShopNext
ShopNext is a Shop-to-Earn Crypto Onboarding Platform.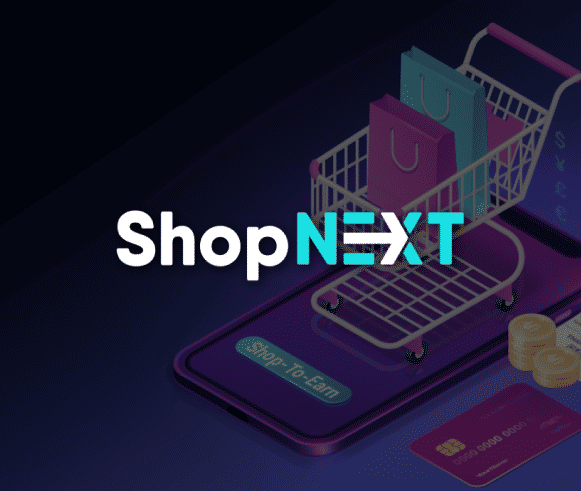 Lead VC
DAO Maker

Market Maker
NordicVelo
Controlled Cap
NA
DAO Approved Metrics
Approved
What is ShopNext (NEXT)?
ShopNext is a Shop-to-Earn Crypto Onboarding Platform promoted by Binance. They onboard new crypto users by rewarding them with free crypto (Bitcoin, Ethereum, BNB, USDT) when shopping at ShopNext partners.
In addition, for every shopping transaction, ShopNext also rewards users extra NEXT, the cryptocurrency issued by ShopNext. Users can sell NEXT on the DEX and CEX exchanges to make money. The Shop-To-Earn model ShopNext wants to build up is a world-first.
ShopNext is backed by Shopiness, the top cashback platform in Vietnam. Shopiness currently has 700.000 users and 100.000 MAU, who generate $4M GMV from 1M transactions monthly. ShopNext has already partnered with more than 600 local and global merchant brands such as: Shopee, Lazada, Amazon, Adidas, Booking.com, etc.
What makes ShopNext (NEXT) unique?
Crypto is a magnet right now, especially in Asia. More than 80% of people in Asia are aware of crypto but only a fraction of them own some coins or tokens. Bringing crypto to the mass is still a big question that needs to be solved.
ShopNext wants to solve this problem by introducing the first-ever Shop-To-Earn model, which rewards user free crypto while shopping through ShopNext app. Earning crypto easily and freely is expected to motivate billions of people to onboard crypto and this is the ShopNEXT vision and mission.
Axie Infinity has created the play-to-earn model by combining gaming activities and crypto token economy. The model lifts the whole crypto up and brings lots of awareness from non-crypto people. Playing games is cool, but not everyone is a gamer and these activities can be very time consuming. As such, they thought of a model that can leverage the token economics of crypto and is easy to participate for most people: the answer was shopping.
ShopNext works as an affiliate marketer to connect users and merchants. The merchant pays ShopNext commision, which will be shared 60-70% to users as cashback. Users can convert the cashback to common crypto currency in their Binance wallet. ShopNEXT keeps 30-40% of revenue to buy back NEXT and top-up the community fund. In addition, for every shopping transaction, ShopNext also rewards users extra NEXT (the cryptocurrency issued by ShopNext), which can be sold to make money. That's how shop-to-earn works.
The shop-to-earn token economy model will be a game changer. Just look at how people around the world are going crazy for the play-to-earn trend; we can imagine how the adoption will be when people realize how much they can earn from their daily shopping with ShopNext
One of the things that make them stand out from others is that they will not only focus on online shopping but also in-store payments cashback mechanisms. People can just pay at coffee shops, supermarkets or petrol stations and earn crypto rewards. Online shopping is huge, but they believe the potential of offline payments is enormous as well.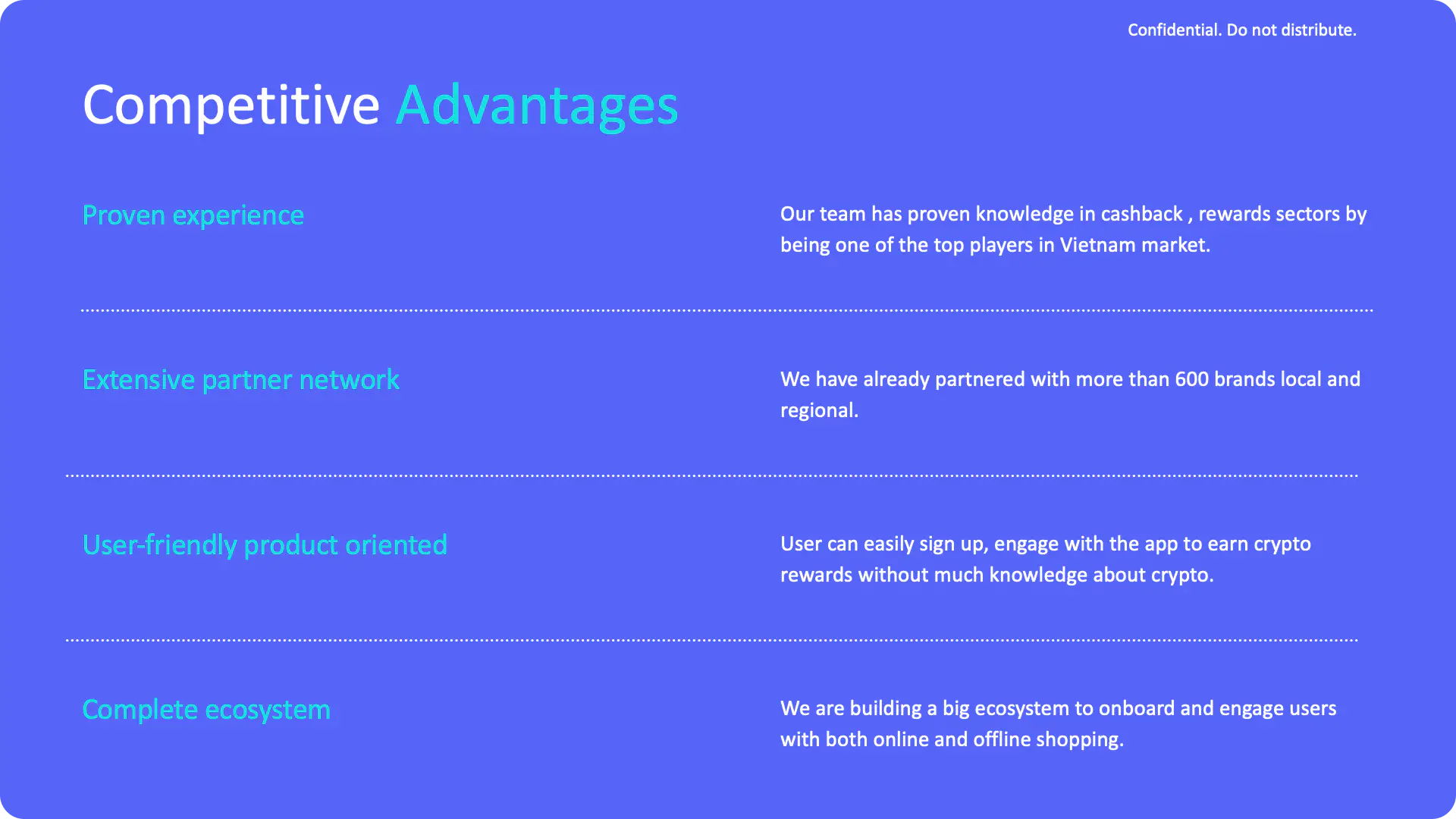 What are the features of ShopNext (NEXT)?
When users shop through their mobile apps, they will earn two kinds of rewards. The first one is cashback, which can be withdrawn into common cryptos such as BTC, ETH, BNB to the Binance wallet or NEXT to Metamask. The second reward is NEXT tokens, which are distributed depending on the cashback value, not the price of NEXT on the market. they have different variables such as cashback to NEXT reward ratio, NEXT reward cap per transaction, NEXT reward multiplier for MOONer and total monthly NEXT reward to control the token inflation.
There are 2 types of users in their platform: normal users and MOONer, their VIP ones. MOONer will have many more privileges compared to normal users. To become MOONers, users have to lock a certain amount of tokens in their wallets (will be decided 1 week after the IDO). For the first reward, all users will be eligible to earn the Cashback. MOONers will have a chance to earn 20% more cashback.
For the second reward, NEXT will be distributed differently between normal users and MOONers.
Cashback to NEXT reward ratio: The amount of cashback to reward NEXT to users. At the beginning, it was set at $0.1 to earn 1 NEXT.
NEXT reward cap per transaction: The cap of NEXT reward for each transaction. For normal users, it is capped at 1 NEXT, for MOONer it is capped at 100 NEXT/transaction.
NEXT reward multiplier for MOONer: Currently, it is 5X. This means for a transaction, a MOONer can be able to earn 5 times NEXT than a normal user.
Total number of NEXT rewards monthly: they will cap the max NEXT reward per month and will announce to their users
What is ShopNext (NEXT) roadmap?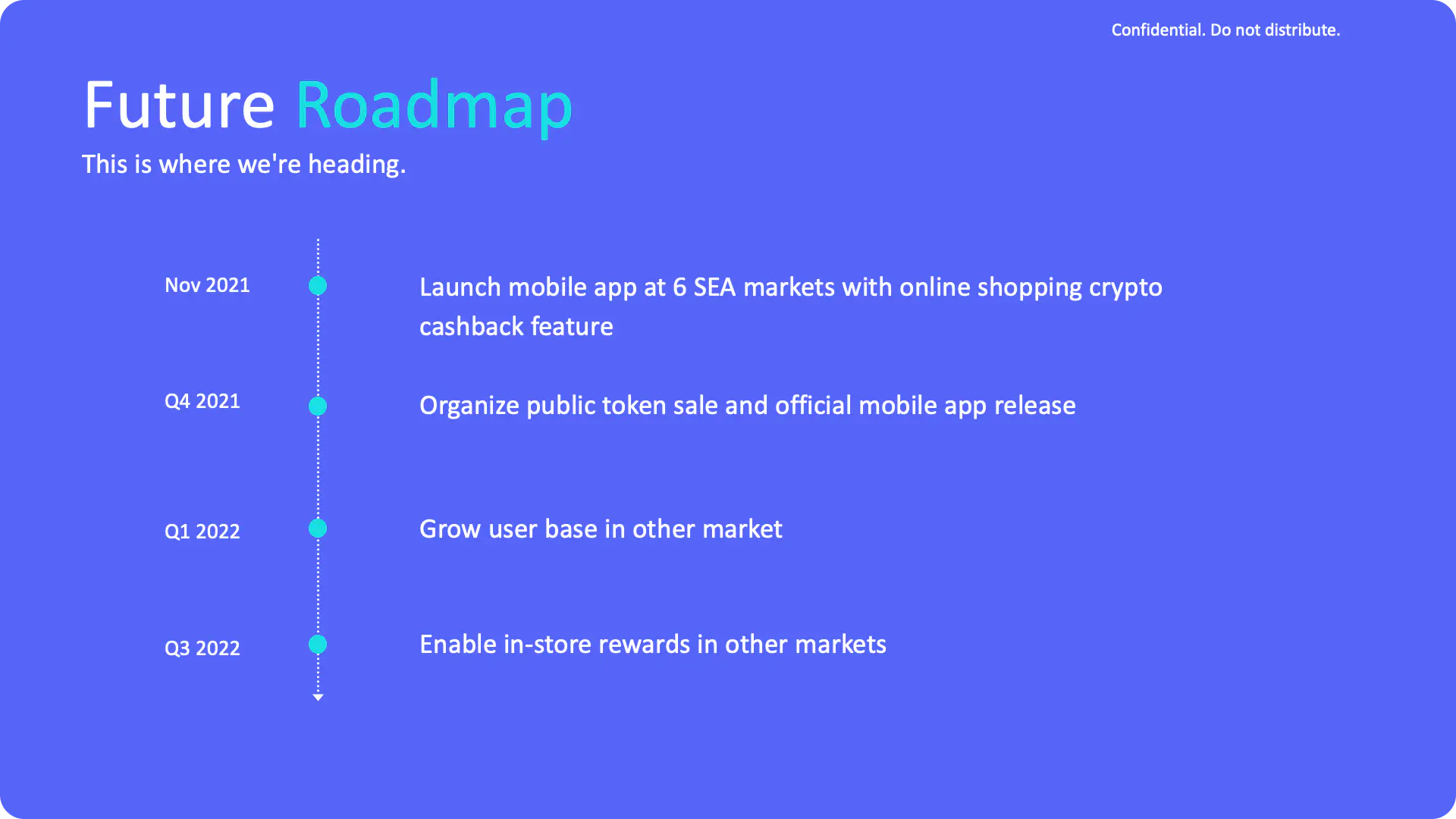 ShopNext (NEXT) revenue streams
ShopNext works as an affiliate marketer. their merchant partners pay ShopNext sales commission from 5% to 30% of total transaction value. ShopNext shares 60-70% of this commission back to users in crypto and keeps 30-40% as revenue, which will be used to buy back NEXT tokens to top up their Community Fund.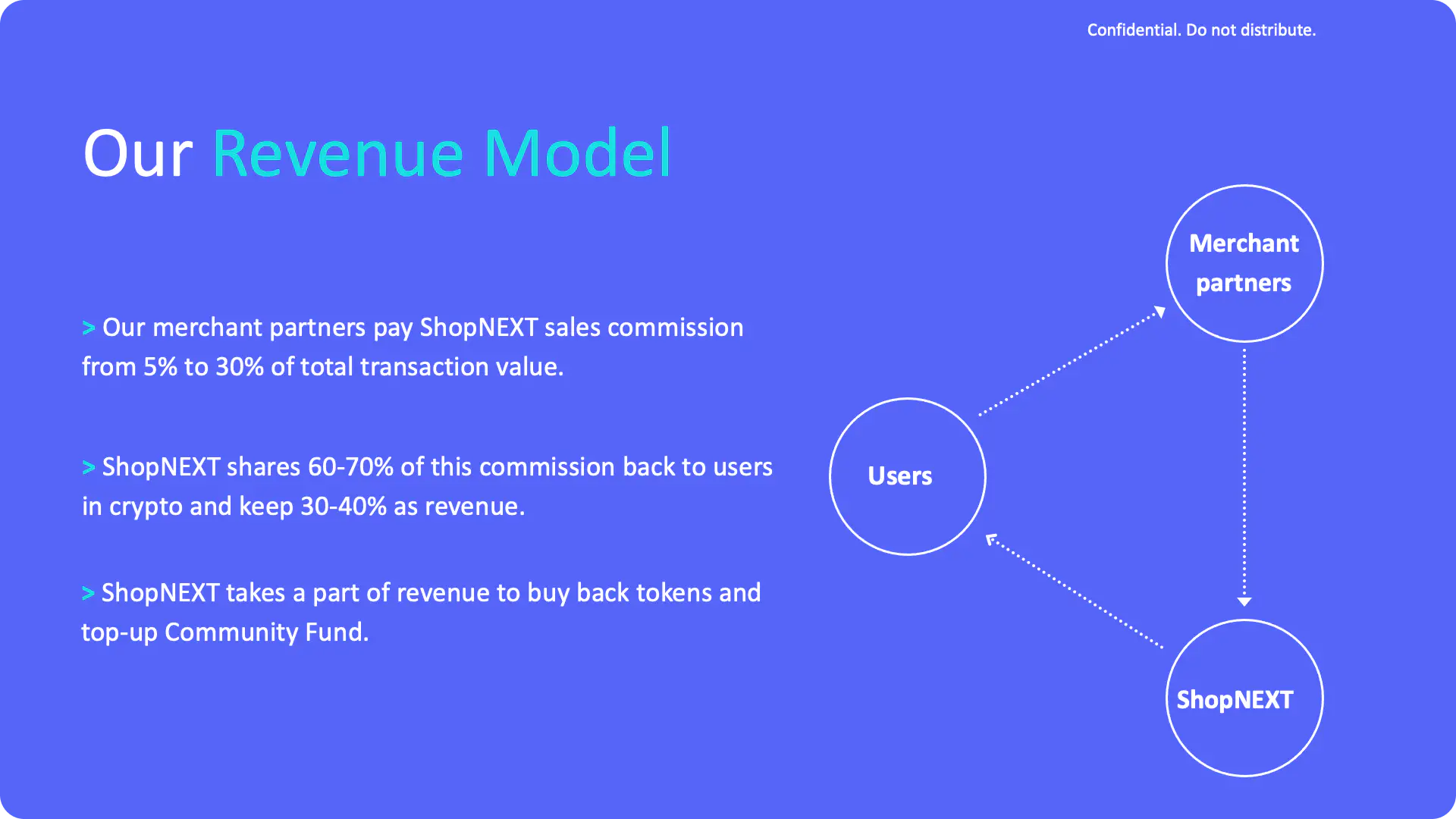 What technologies ShopNext (NEXT) created and used?
ShopNEXT is a shop-to-earn crypto onboarding platform. What makes them different is their business strategy to acquire users and engage them. They have 5 years of experience in the cashback business. Shopiness, their backer, is the top 1 cashback and deal platform in VietNam.
What is ShopNext (NEXT) marketing strategy?
This is how they expand into Asia. their marketing strategy is to harmonize owned/earned/paid media and utilize community partnership as much as possible.
- Owned media: Shopiness app/web and social commerce communities
- Earned media: lifetime referral program
- Paid media: Facebook/Google ads and PR/partnership channels
At the launching on Q4 2021, they'll enable online shopping crypto cashback in 6 SEA markets (VN, ID, TH, PH, SG, MY). They will leverage their partnerships with Binance Pay and BSC to promote them in foreign markets.
They'll prioritize the media budget for VN to reach 50,000 MAU (est 3 months) first before growing users at other 5 SEA markets. When MAU reaches 200,000 in SEA (est 6 months), they'll roll out the expansion plan to Japan, Korea and other Asian markets.
What are ShopNext (NEXT) tokenomics?
All shopping members will be able to earn NEXT, but normal users will only earn a very little amount of token, mostly for teasing purposes. To earn a high enough quantity of NEXT while shopping, they have to lock a certain amount of NEXT. They will use controllable variables to control the NEXT token inflation, so that a normal shopper who spends roughly $250 a month can expect to earn an amount of token equivalent to $100. Those tiny amounts of NEXT they distribute to the normal users, may actually just sit on the mobile app, not be diluted to the market as not big enough for them to withdraw, that is why they use them as a teasing purpose, so that everyone wants to become MOONer, to strive to earn more.
To control the demand-side of NEXT, they make the MOON level very attractive and accessible, so that people are willing to buy and stake NEXT to become MOONer. Once the NEXT price is high, which makes the entry level of MOON level also high, they can organise flash sales to recruit more MOONers, who may stake less tokens than usual.
To encourage people to hold more tokens, they run a campaign called MOOners of the Month (MOTM) monthly. A big pool of rewards will be given to the top 10 who hold the most tokens, make the most referrals and make the most shopping orders.
They will use the rest of their revenue (after sharing 60-70% to users as cashback) to buy back NEXT from the market quarterly to top-up their community reward fund.
They have many monetizing in-app mini games that will encourage users to engage with their app better and those NEXT paid by users in participating games will be sent to their community reward fund.