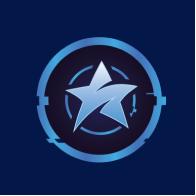 Starpunk
Contract: : 0xcb2b...4c49
Starpunk is a decentralized autonomous organization (DAO) platform which aims to connect Blockchain/NFT Gaming Startups with the global community of Players & Crypto Investors through the diverse "Play-to-Earn" mechanism. Starpunk's vision is to become a comprehensive launchpad to accelerate new NFT/Blockchain games into the market, as well as create a virtual world where everyone can create, play, earn, and explore the unlimited possibilities of imagination.
Key Metrics
Ticker:

SRP

Blockchain Network:

BSC

Token Supply:

680,000,000

Project Valuation:

$15,640,000

Initial Token Circulation:

30,464,000

Initial Market Cap:

$700,672

Platform Raise:

$111,000 + $5,000 Community Round

Allocation:

$150

All Time High

40x
1. PROJECT OVERVIEW: WHAT IS STARPUNK?
For years, the gaming industry has witnessed tremendous growth in global user base and sales revenue, owing to the fact that people are not only spending more and more on in-game collectables and memorabilia but also on real-world collectables and memorabilia that are directly related to gaming. However, this world seems to be going digital as NFTs are becoming more and more popular and gaining massive traction.
These days, the development of the NFT sector, as well as NFT games, are all the rage, with prices and user numbers skyrocketing. Which are the up-and-coming ones to keep an eye on?
Losing money in crypto when you first get into it, as everyone does.
Buying your first Pokemon card and ever since, wanting to create something of the same value/offering within games because you're passionate about it.
Starpunk simply will democratize the access to NFT and allow all game developers to be able to leverage it, with a plug & play approach via the following features:
StarPad-A kick-start for new games: Newly released games can be featured in the Game LaunchPad, where the entire StarPunk community can vote and pay for the game of their choice, giving those games a huge head start in that highly competitive market.
A white label NFT marketplace: Existing and new games can launch their very own in-game NFT marketplace with a few taps, simply by implementing its SDK and uploading their asset details through its back-office interface.
A gaming community based on blockchain: Starpunk will build an entire community where gamers and game developers can come together to share their passion, play and earn, brag, and, of course, buy and sell all of their favourite collectables, using the StarPunk token as the foundation for the entire ecosystem, which can be used to transact over any of the available games.
2.A. GO-TO-MARKET STRATEGY
In order to release new Blockchain/NFT games with the highest quality, Starpunk will only select and collaborate with leading game studios in Vietnam to sketch the ideas, incubate and supervise the entire game development process. When a gaming project incubated by Starpunk is ready to be launched, this will be accelerated into the market via Starpad, its game launchpad, in order to promote it and raise funds from Blockchain VCs and retail investors. The first gaming project launched on Starpad will be Heroes & Empires.
New gaming projects incubated by Starpunk will be able to expand their brand awareness and attract a vast majority of new users/players/retail investors willing to experience the game thanks to the limitless partnership network with both the Crypto & non-Crypto communities, social media agencies/KOLs globally.
Apart from the blockchain game launching on Starpad, They will support their incubated projects in providing users with completed and seamless gaming experiences by integrating into Starpunk's ecosystem with some essential features, including a White Label Marketplace, Wallet, DeFi services, Auction platform, etc.
2.B. PRODUCT VIABILITY
Starpunk's competitors are game-specific (IGO) launchpads on the market, such as Gamestarter and GameFi. However, Starpunk holds huge competitive advantages, thanks to the unique features and the vast network of game studios and developers. In addition, it provide all blockchain game-related solutions in the Starpunk ecosystem, assisting blockchain games in removing barriers between traditional users and developing products to their full potential. UG Ventures, Megala Ventures, Polygon, AWS, and other VCs have also built strong relationships with Starpunk, and they are ready to support blockchain gaming projects in the Starpunk ecosystem.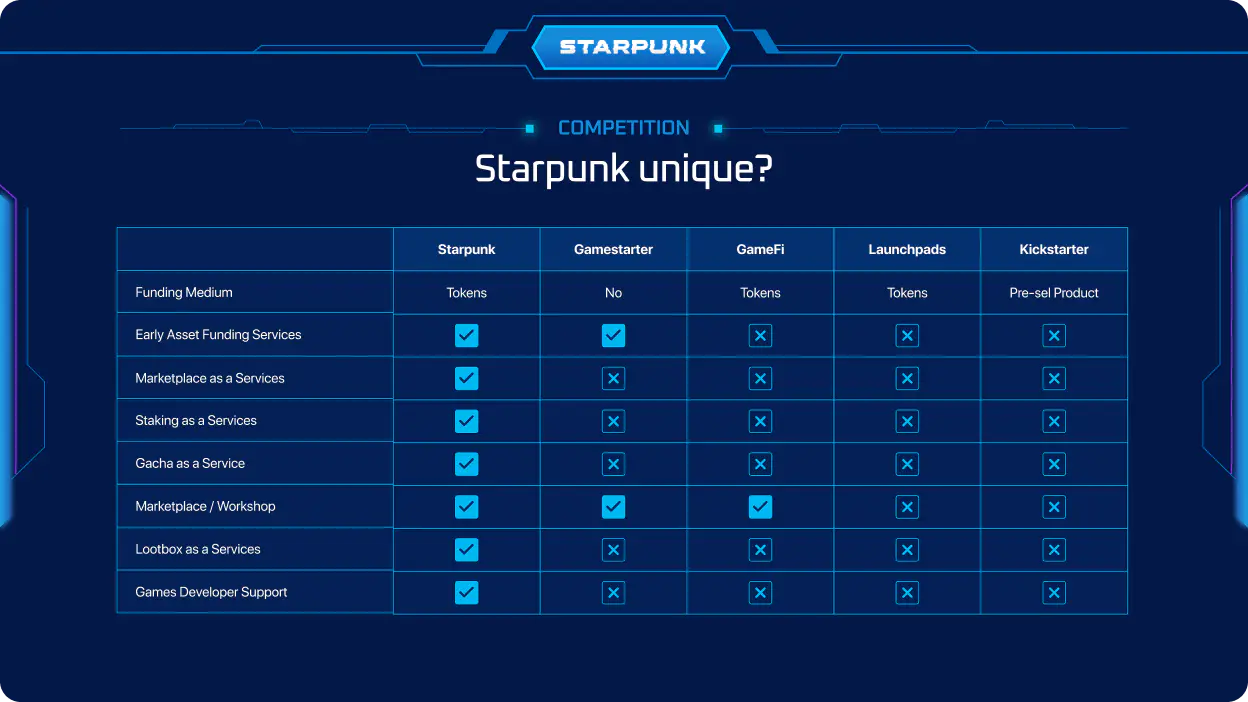 3. PRODUCT ROADMAP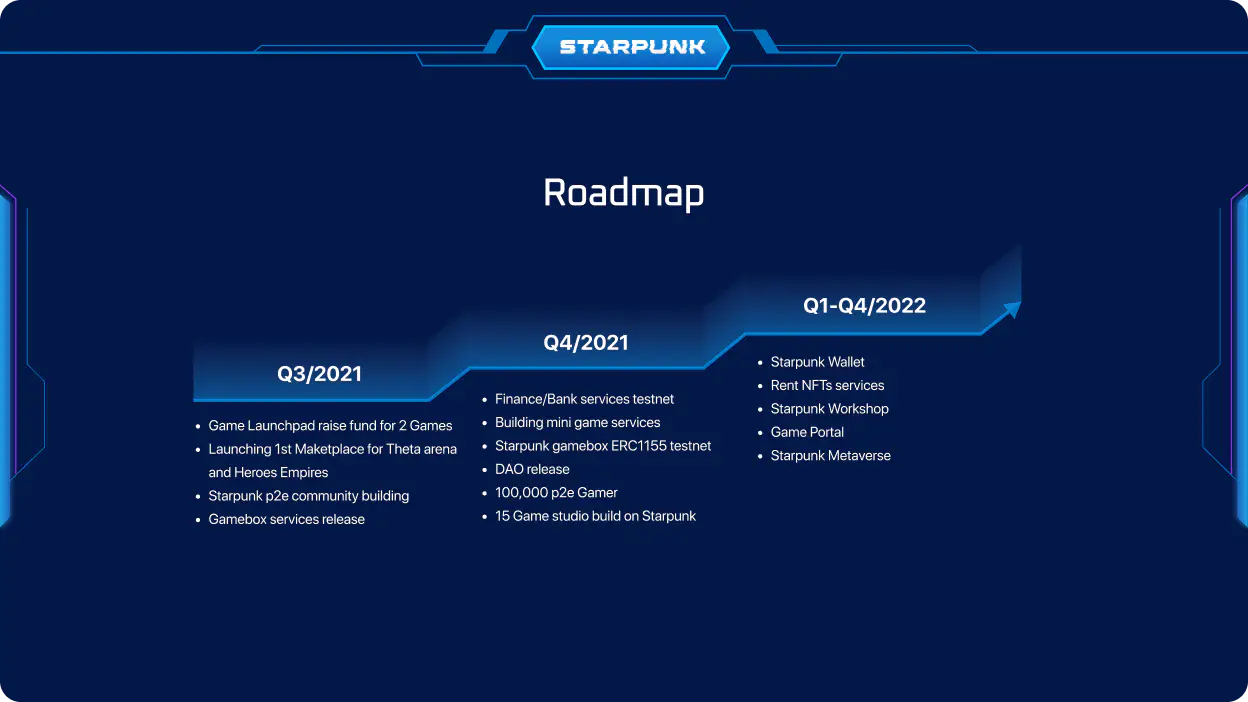 4. REVENUE STREAMS
LaunchPad Commissions - Cut of the Launchpad funds collected by developers.
SAAS - Developers pay $X-$Y / Month for Starpunk to maintain and run their NFT marketplace.
Trading Fees - Any Starpunk token transaction fees will be subject to tading fees.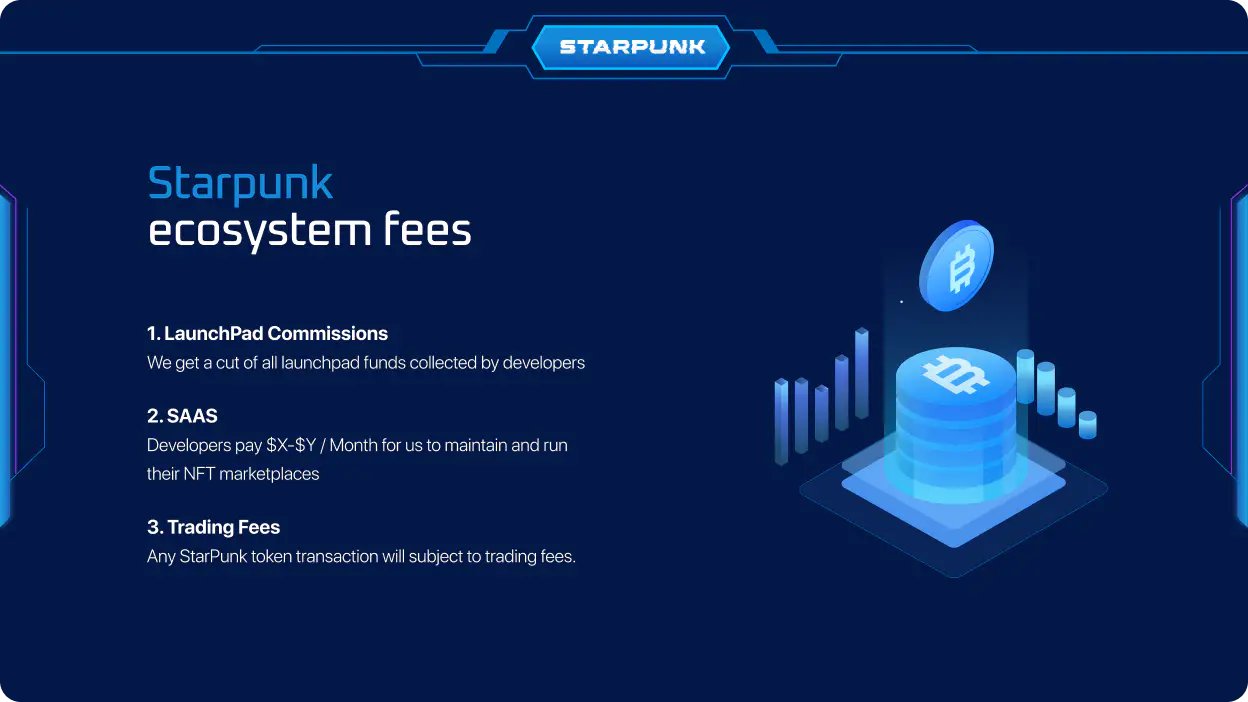 5. TECHNOLOGIES USED BY THE PROJECT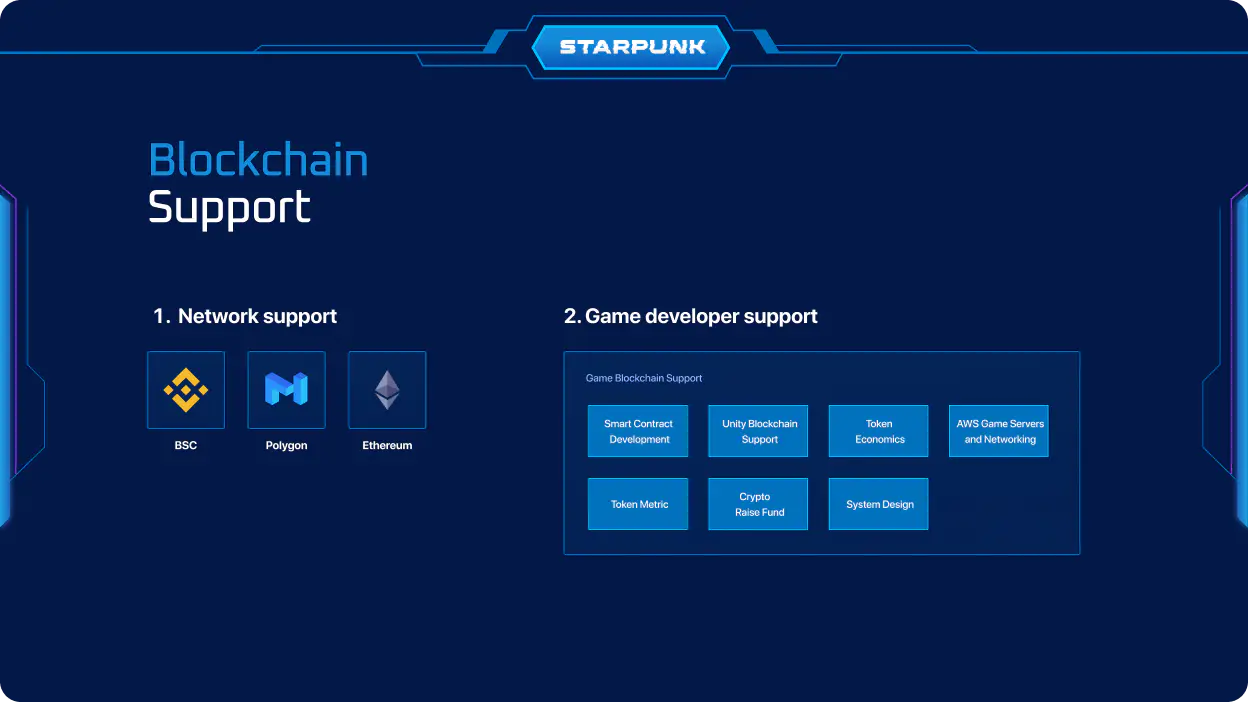 6. TEAM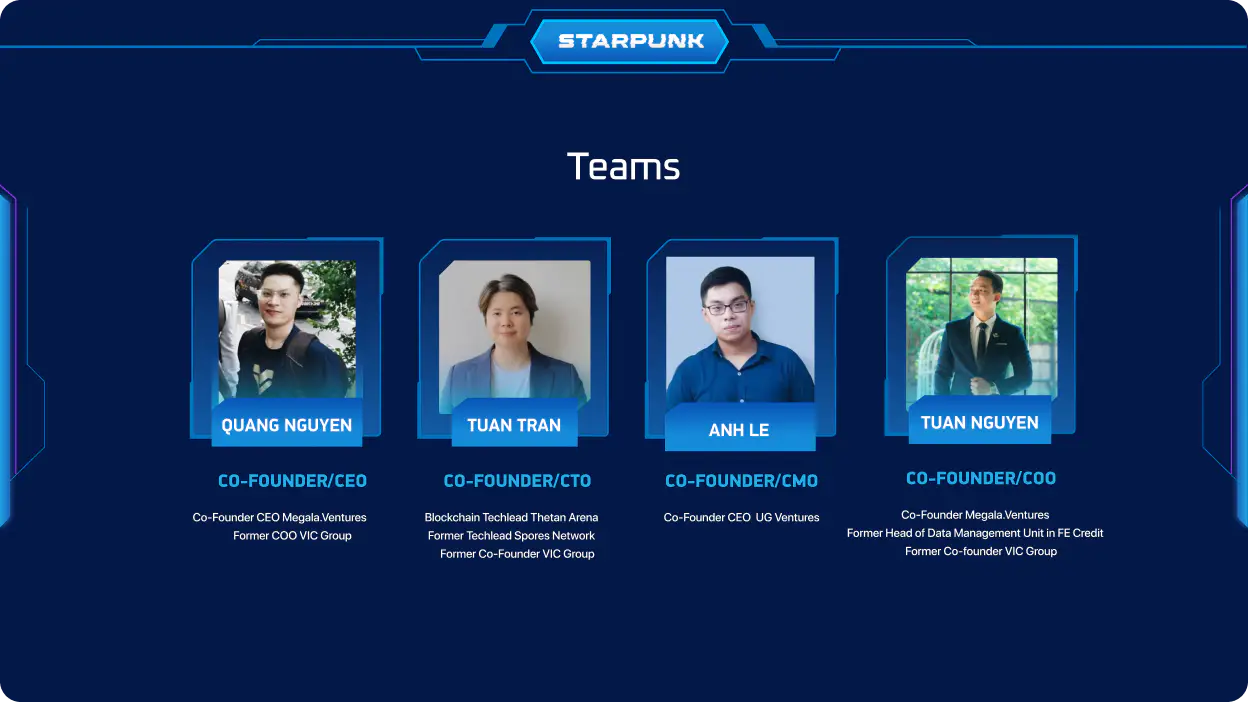 7. INVESTORS & PARTNERS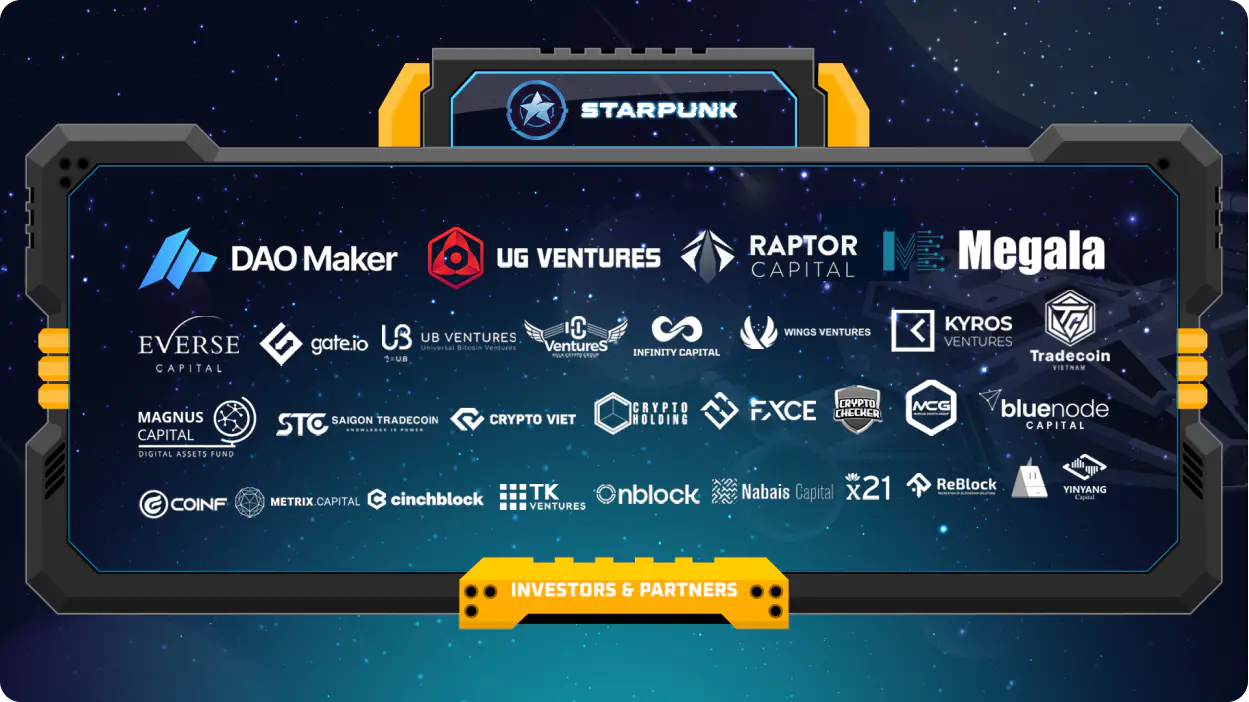 8. TOKEN ECONOMY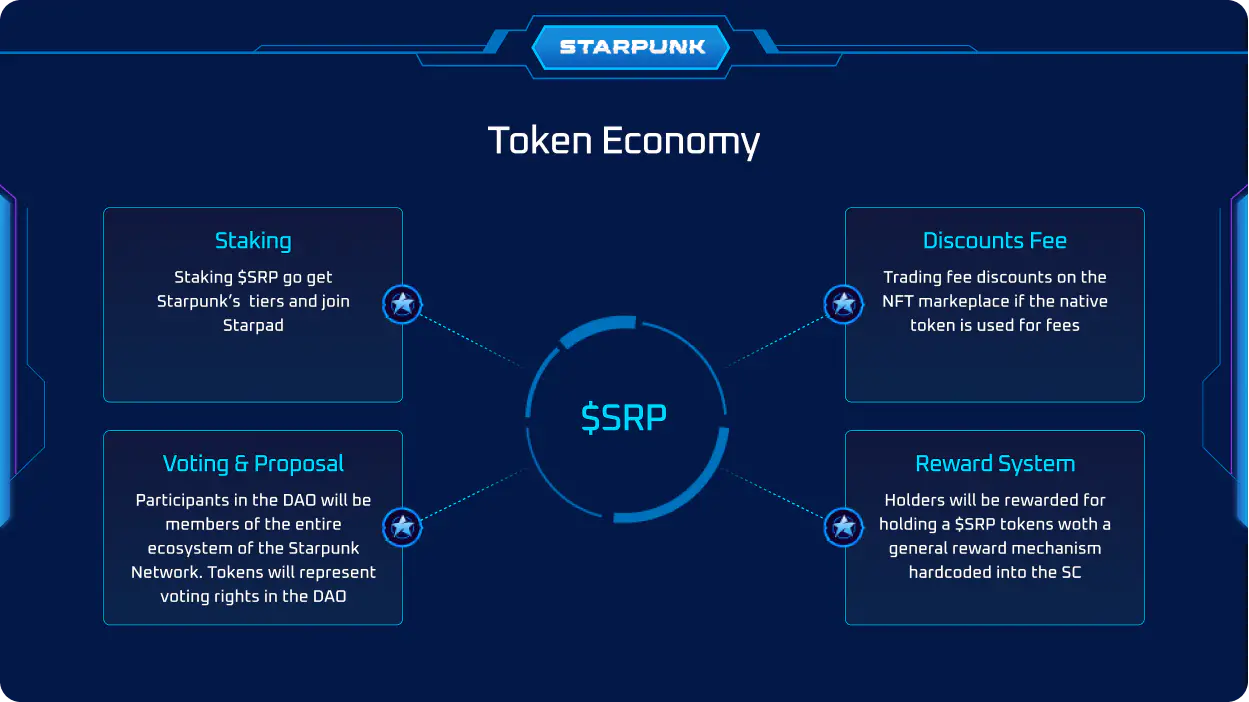 9.
DETAILED TOKEN METRICS
| Private Round | | |
| --- | --- | --- |
| Fundraised: | $1,798,600 | |
| Price: | $0.023 | |
| Lock-up: | 10% on TGE, 3 months cliff, vesting linear monthly for 15 months | |
| Public Sale | | |
| --- | --- | --- |
| SEED SHO: | $111,000 + $5,000 Community Round | |
| Gate.io: | $40,000 | |
| Price: | $0.023 | |
| Lock-up: | 33% on TGE, 3 months cliff, vesting linear monthly for 2 months | |
10. TOKEN DISTRIBUTION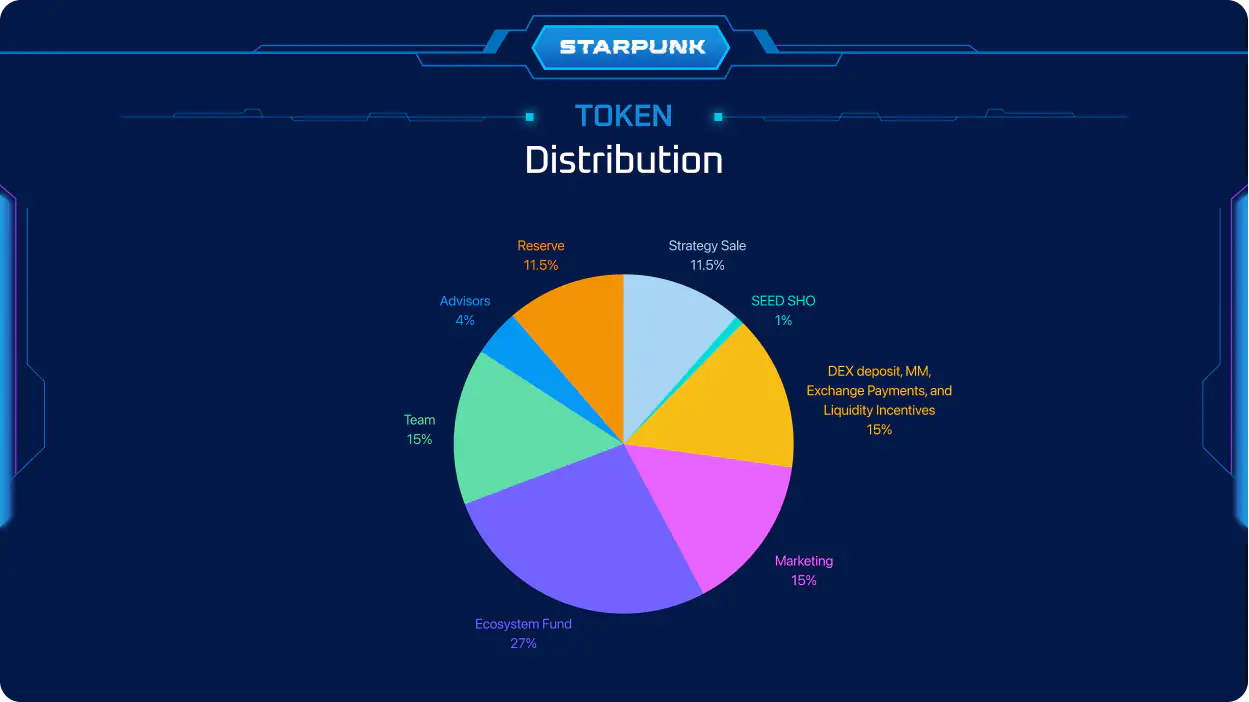 12. TOKEN RELEASE SCHEDULE