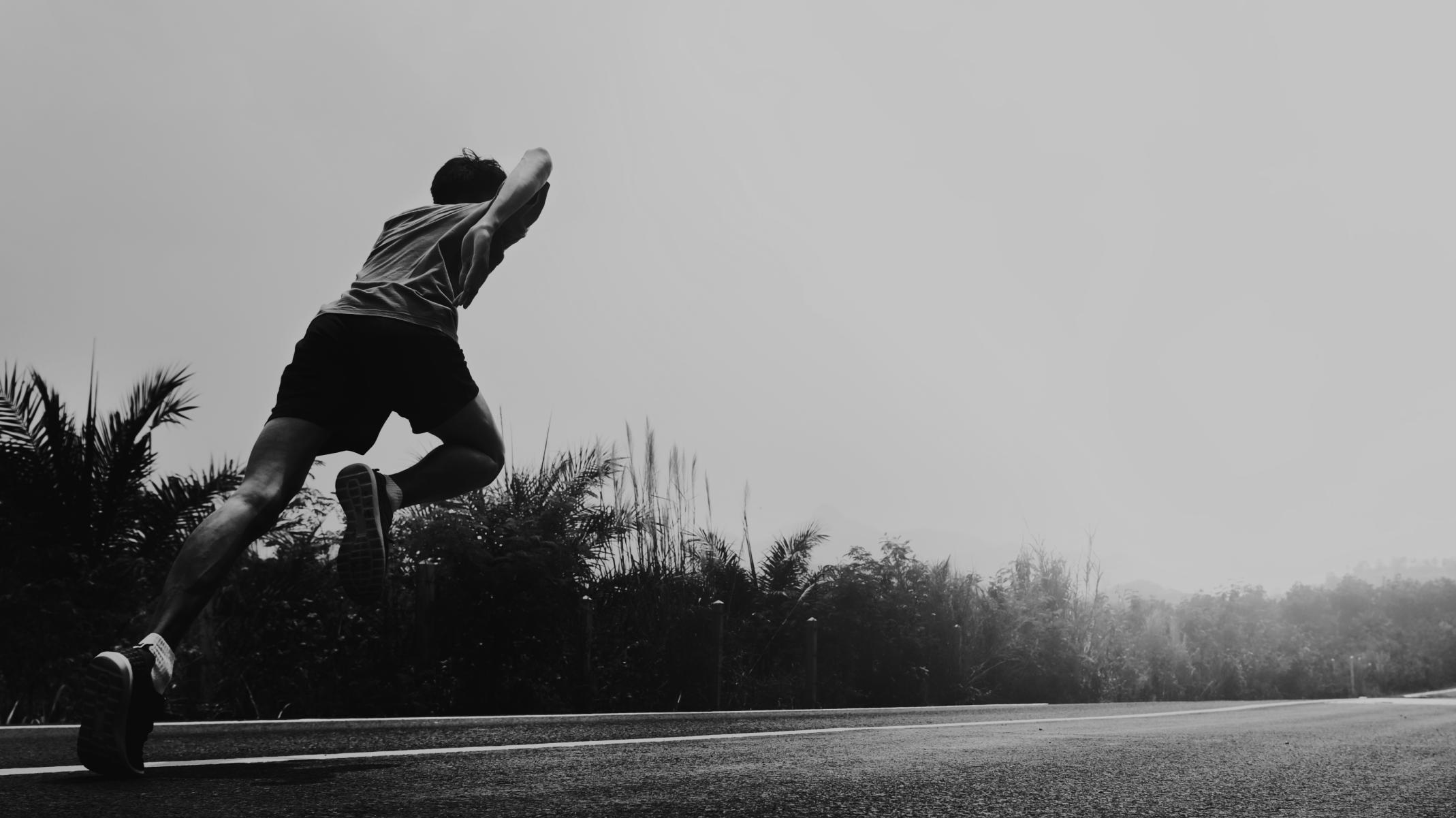 Public SHO

Private SHO

Move To Earn
INCUBATION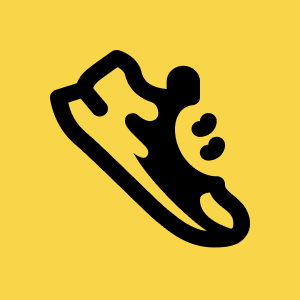 Step.app
Step App is creating a gamified metaverse for the fitness economy. Walk, jog, and run to socialize, play, and earn.

Lead VC
DAO Maker

Market Maker
Kairon Labs
Controlled Cap
Approved
DAO Approved Metrics
Approved
What is Step App (FITFI)?
Step App is the next joint frontier in the metaverse and GameFi market, and an embodiment of physical experiences tied with the metaverse.
Fitness and even simple body activity are part of many people's lives. A blockchain product that taps into something that is a daily part of many people's lives is at the peak of crypto adoption.
Get Step App to turn your fitness into a social experience that pays you. Build your step count by walking, jogging, or running to earn. Compete with friends or strangers, socialize locally or globally, and experience the metaverse and your physical world in a dynamic new way.
What makes Step App (FITFI) unique?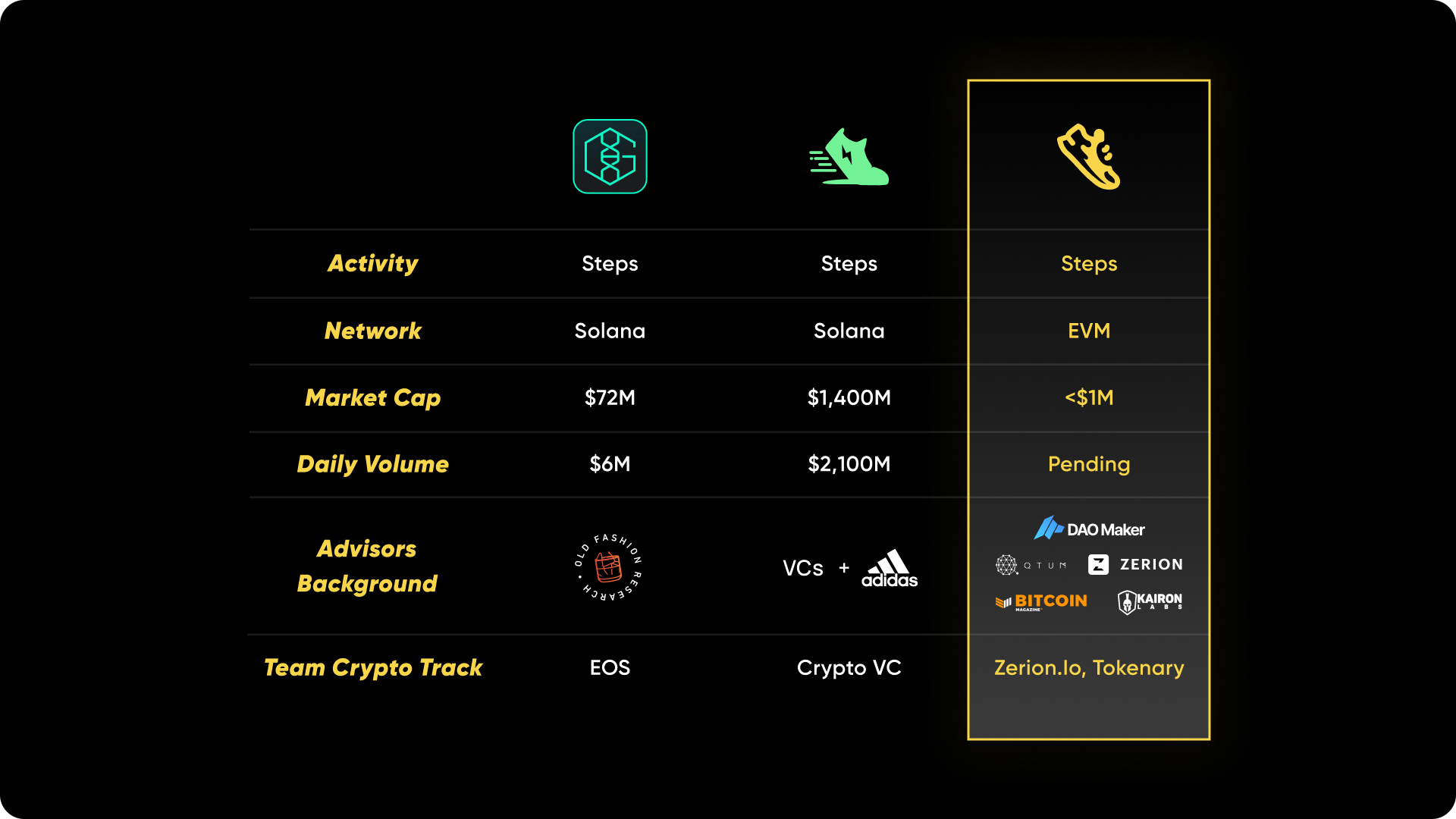 At its onset, Step App already boasts over 59 thousand pre-registrations. These users are eager to start competing against each other in a global move-2-earn system using the Step App blockchain fitness app.
You can use it on any iOS or Android device, where you have access to the native crypto wallet and NFT marketplace all in one place.
Burn your KCAL tokens to showcase your reached fitness goals with an elite SNEAK NFT, team up with partners or compete against each other.
What is Step App (FITFI) roadmap?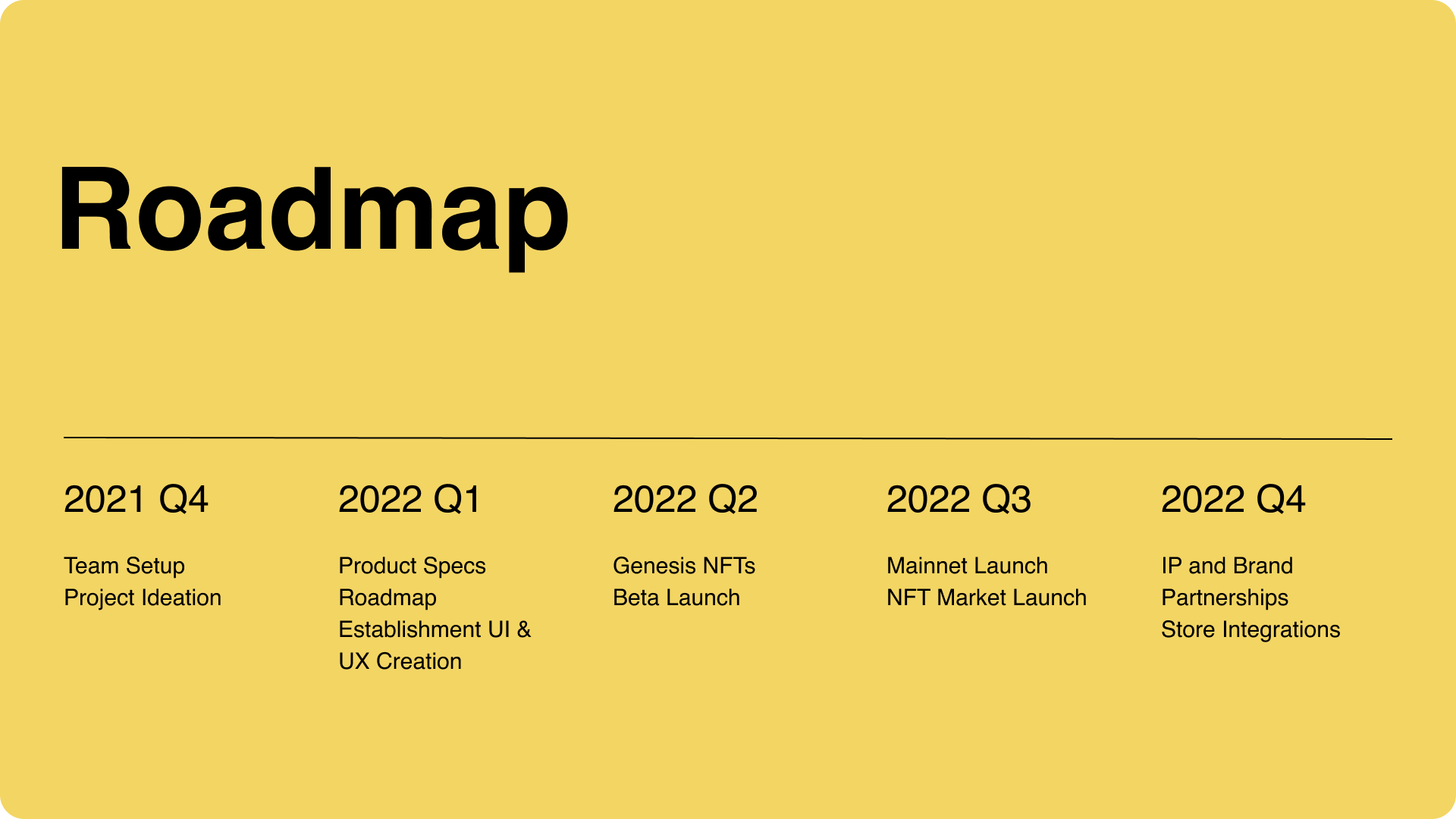 Pre-registered and new users alike can be excited throughout all of 2022, as the Step App blockchain fitness metaverse is developed and launched later in the year.
Take part in the beginnings of the FitFi revolution - a world-wide community joining forces to improve their health and help each other achieve.
Step App (FITFI) revenue streams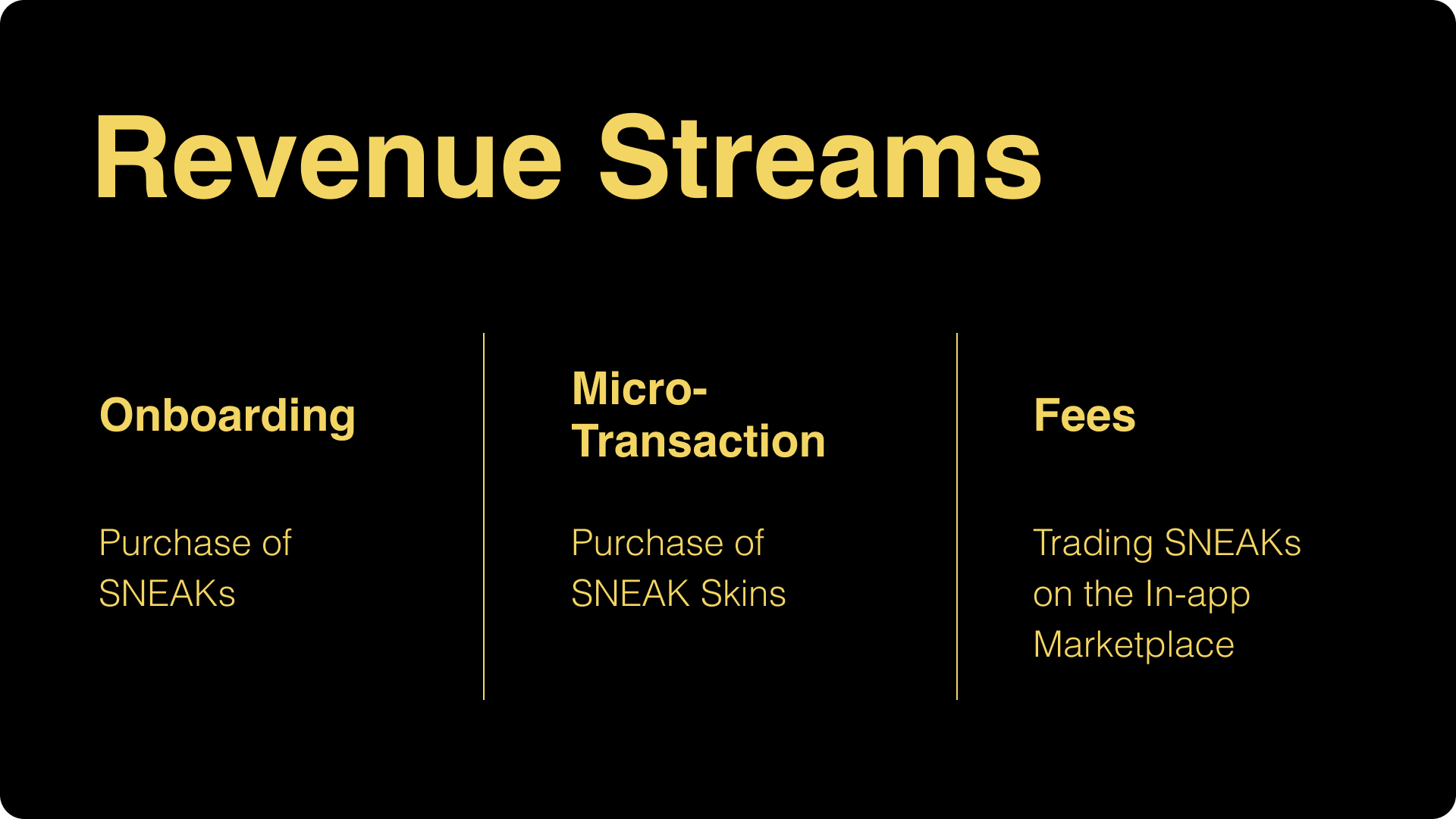 What is Step App (FITFI) product dive?
Fitness metaverse: merge NFTs and digital avatars with exercise
Use your
NFT market: buy and sell SNEAKs
Limited Drops: limited edition branded SNEAK
What technologies does Step App (FITFI) use?
Native metaverse
GPS-integrated rewards
Android App
iOS App
Native mobile-compatible NFT marketplace
Native crypto wallet
What is Step App (FITFI) marketing strategy?
Step App is conducting an early sign-up campaign which allows the opportunity to get free SNEAK (earn) NFTs. This is helping the app acquire tens of thousands of users ahead of launch.
Further, Step has onboarded major athletes as global fitness ambassadors for the app. This is a crypto movement that celebrities are proud to be a part of because of the positive social impact it creates through incentivizing fitness.
The Step App crypto IDO of the company's governance token - FITFI - will be held on DAO Maker.
Step App also has major advisors, including one that has closed nearly half a billion dollars in licensing deals. We're using our network to acquire IP and branding rights from international brands to make the app attractive to global fan bases of notable IP. This helps Step App tap into a vast array of communities in the fitness industry.
What are Step App (FITFI) tokenomics?
FITFI Token
Stake to earn portion of ecosystem fees
Stake includes a cooldown, breaking which causes a penalty
Tiered stakers acquire discounts on NFT market
KCAL Token
Burned in the creation and maintenance of SNEAKs
Rewarded for steps