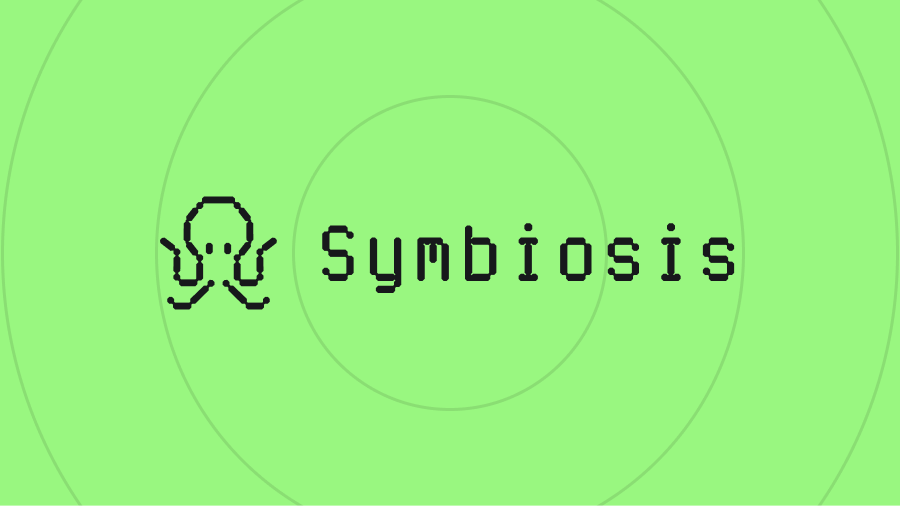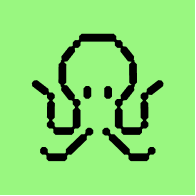 Symbiosis Finance
Symbiosis aggregates decentralized exchange liquidity across all EVM compatible blockchains. Transfer your liquidity with low slippage on any chain.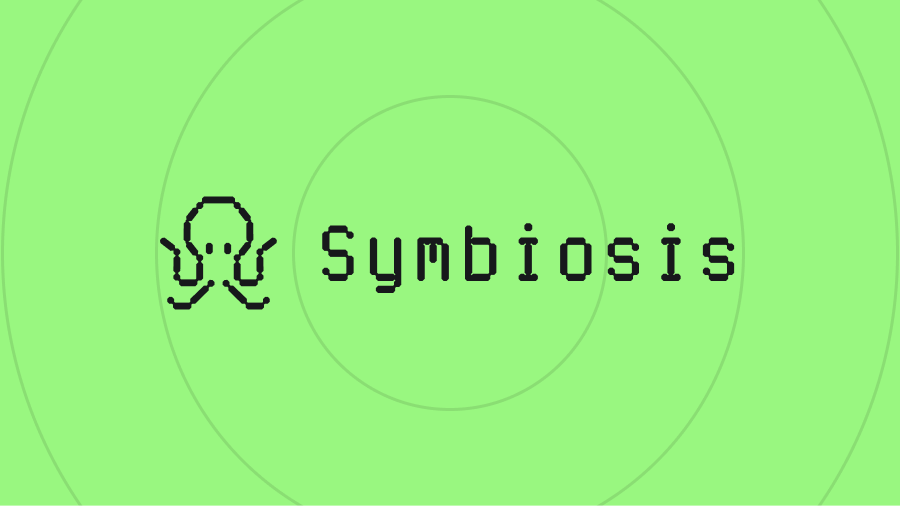 Ticker
SIS
Market cap.
$5,773,999
Fully Diluted Valuation
$33,387,200
Trading Volume 24 Hrs
$1,116,026
Circulating Supply
17,294,050
What is Symbiosis Finance (SIS)?
Symbiosis is a multi-chain liquidity enabler. It allows anyone to swap tokens between all the chains while remaining the sole owner of the funds.
What makes Symbiosis Finance (SIS) unique?
What is Symbiosis Finance (SIS) roadmap?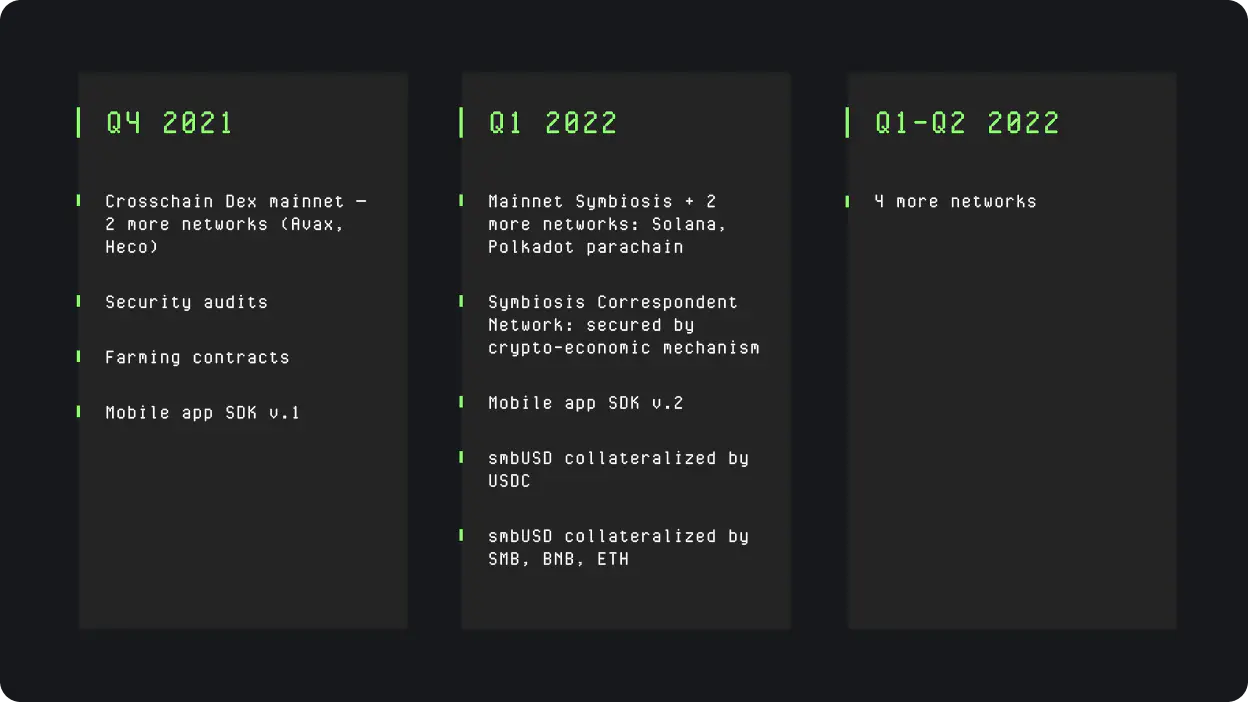 Symbiosis Finance (SIS) revenue streams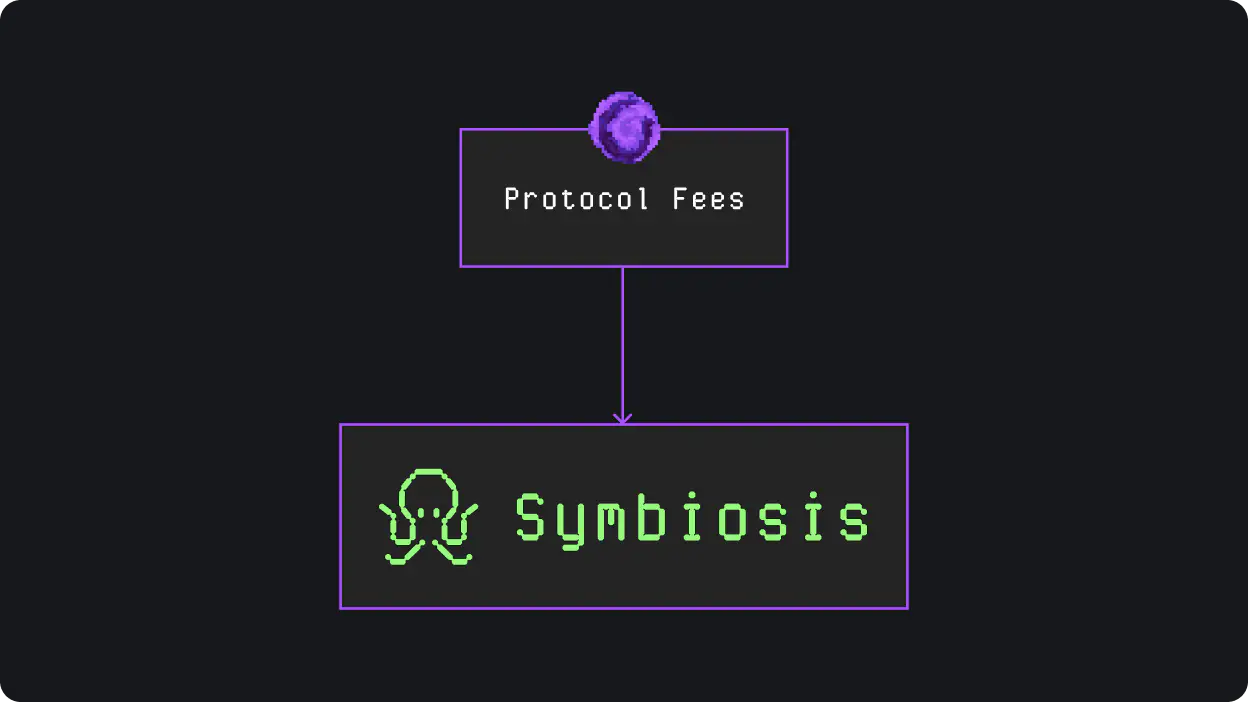 What technologies Symbiosis Finance (SIS) created and used?
Solidity
Rust
Go
JavaScript
Node.js
React
Crosschain Swap Router
Metarouter
Concentrated Crosschain Liquidity Pools
What is Symbiosis Finance (SIS) marketing strategy?
High level go-to-market strategy for Symbiosis consists of four pillars:
Content and co-marketing with crypto projects. The learn-to-earn feature is a great opportunity for new and experienced users alike to gain some free cryptocurrencies whilst learning about the newest coins on the market. This program benefits the coin founders by spreading awareness and exposing a large user base, so that it can be considered a win-win both for Symbiosis and various coin projects.
IDO and close work with KOLs. Symbiosis sees the IDO first and foremost as a marketing tool to attract a large number of early supporters and holders of their token, whom they can easily convert into loyal regular users of Symbiosis. For this purpose, it is planned to work with KOL from 8 regions (Europe, China, Japan, Korea, Southeast Asia, Latin America, Russia and the CIS, the Middle East). As their IDO partner, DAO Maker participated in the seed round as well.
Strategic partnerships and crypto education. Their strategy is to achieve long-term ties with both crypto companies (custodians and wallets, compliance software companies etc), as well as with TradFin institutions like banks, clearing houses and some more. Besides, they also plan to make use of sponsorship options for blockchain education programs, like, in the University of Nicosia (which provides the first-ever Master in Digital Currency program).
Referral program. A popular method amongst numerous crypto platforms is the idea of referrals and rewards. The Symbiosis Invite Program will allow anyone to earn some stablecoin (like BUSD) for bringing onboard crypto friends. Also they plan offering their own SIS token to drive adoption.
Mobile SDK and API to drive Symbiosis adoption among already existing wallets and services with a huge user base
What is Symbiosis Finance (SIS) tokenomics?