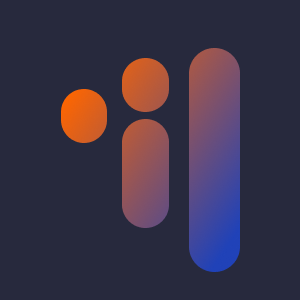 Xend Finance
Xend Finance is a DeFi platform for cooperatives and credit unions that provides multi-levels of interest by optimizing and aggregating different DeFi lending protocols with the aim of providing high, yet stable currency yields and token rewards to the financially underserved living in unstable economies.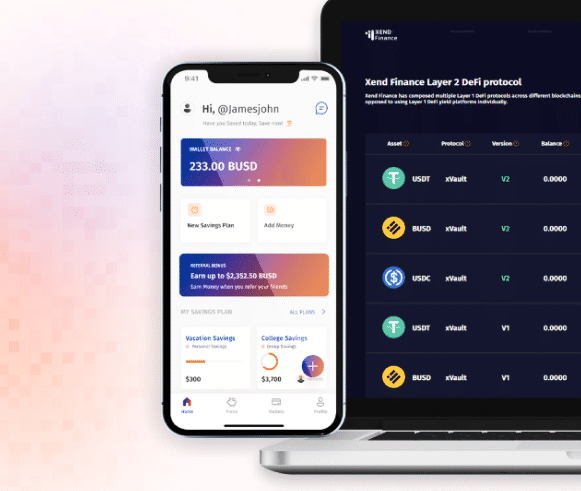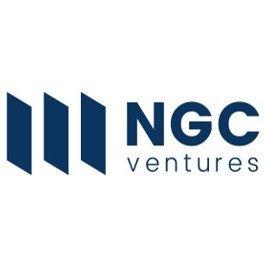 Lead VC
NGC
Market Maker
NA
Controlled Cap
NA
DAO Approved Metrics
Approved
What is Xend Finance (XEND)?
Xend Finance is the first protocol to target a market sector with over $2.2 Trillion of AUM in global credit unions. Centralized and fiat savings platforms are always limited by fees and cross border payments regulations that limit investing in other countries. The Xend Finance decentralized Credit Union protocol is built to optimize, improve and add value to the core operations of credit unions globally, removing the barriers of traditional finance and providing decentralized savings, lending, borrowing and investment operations of credit unions as well as providing multi-level interest returns to members of these unions.
The native network token ($XEND) is used to reward users for saving, investing and performing different operations on the network. XEND is also used to purchase insurance and protect assets within the protocol.
Xend Finance allows Credit Union and individual saving operations to become automated via smart contracts. The system charges credit unions a small fee to create a union and a fee per complete save cycle, which is paid in $XEND. A percentage of the fee is burned, to reduce the circulating supply, and help to pay the first level of interest to holders. The smart contract periodically invests user savings (deposits) on DeFi lending protocols such as Compound, AAVE, & Yearn Finance Protocol, therefore producing the second level of interest for users.
The protocol currently supports the Ethereum Network and Binance Smart Chain.
What makes Xend Finance (XEND) unique?
Xend Finance belongs to the Xend ecosystem which has over 55,000 users currently. The ecosystem already consists of two products:
Xend: An application for sending and receiving money online and offline.
Geena: Business and analytics tool used by SMEs.
These two products will help greatly with the onboarding on Xend Finance from non-crypto users, giving them more value than current outdated and centralized solutions.
Xend Finance: a DeFi platform for cooperatives and credit unions that provides multi-levels of interest by optimizing and aggregating different DeFi lending protocols with the aim of providing high, yet stable currency yields and token rewards to the financially underserved living in unstable economies, allowing anyone from any region of the world to participate.
The SDK will allow other financial services companies to build on top of the protocol, increasing the potential for customer acquisition and at the same time granting them access to DeFi features such as high APYs and global stablecoins less prone to value depreciation than the exotic fiat currencies in their home jurisdictions.
Currently, there is a Testnet for Xend Finance built on the Binance Smart Chain.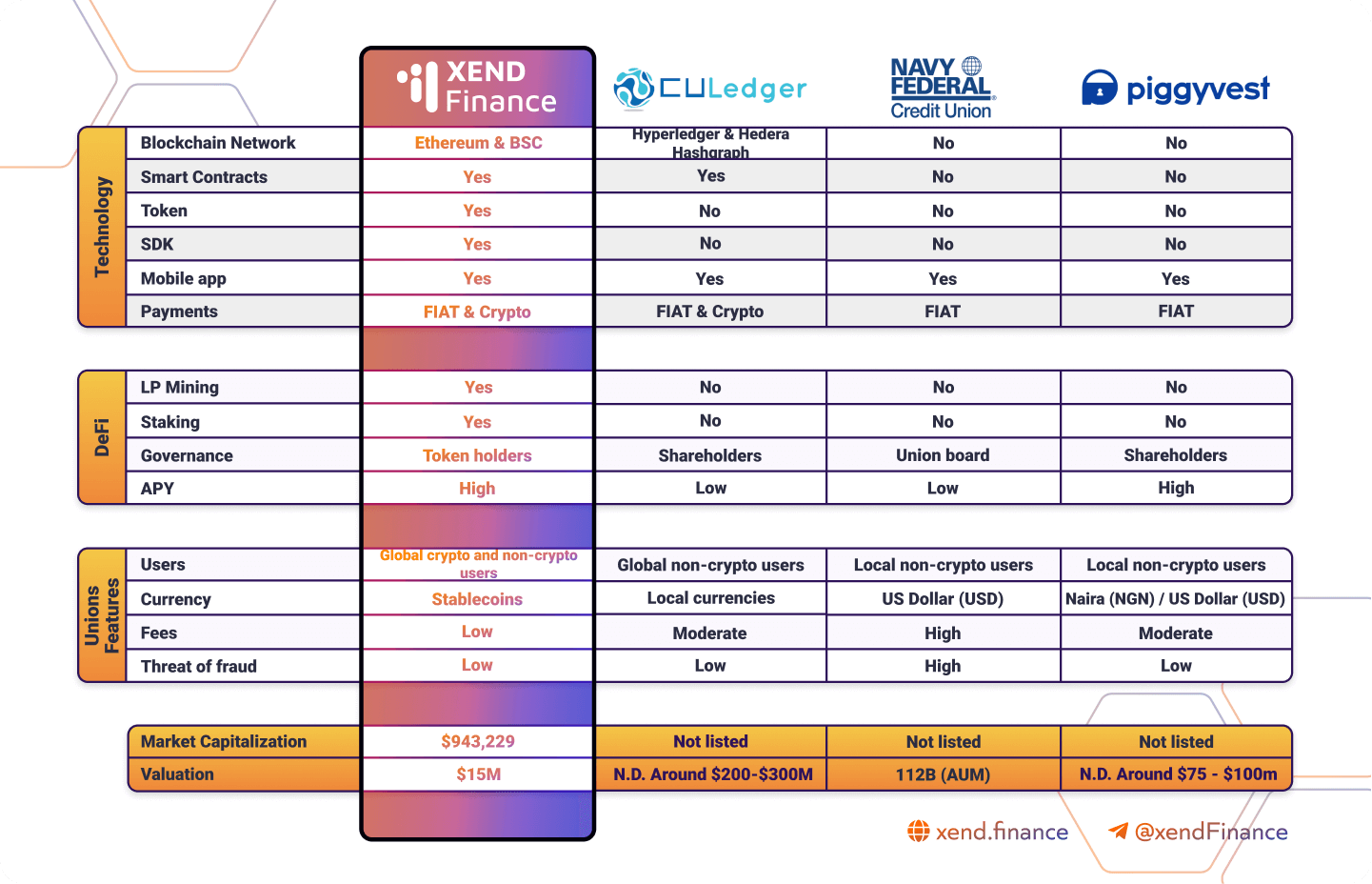 What is Xend Finance (XEND) roadmap?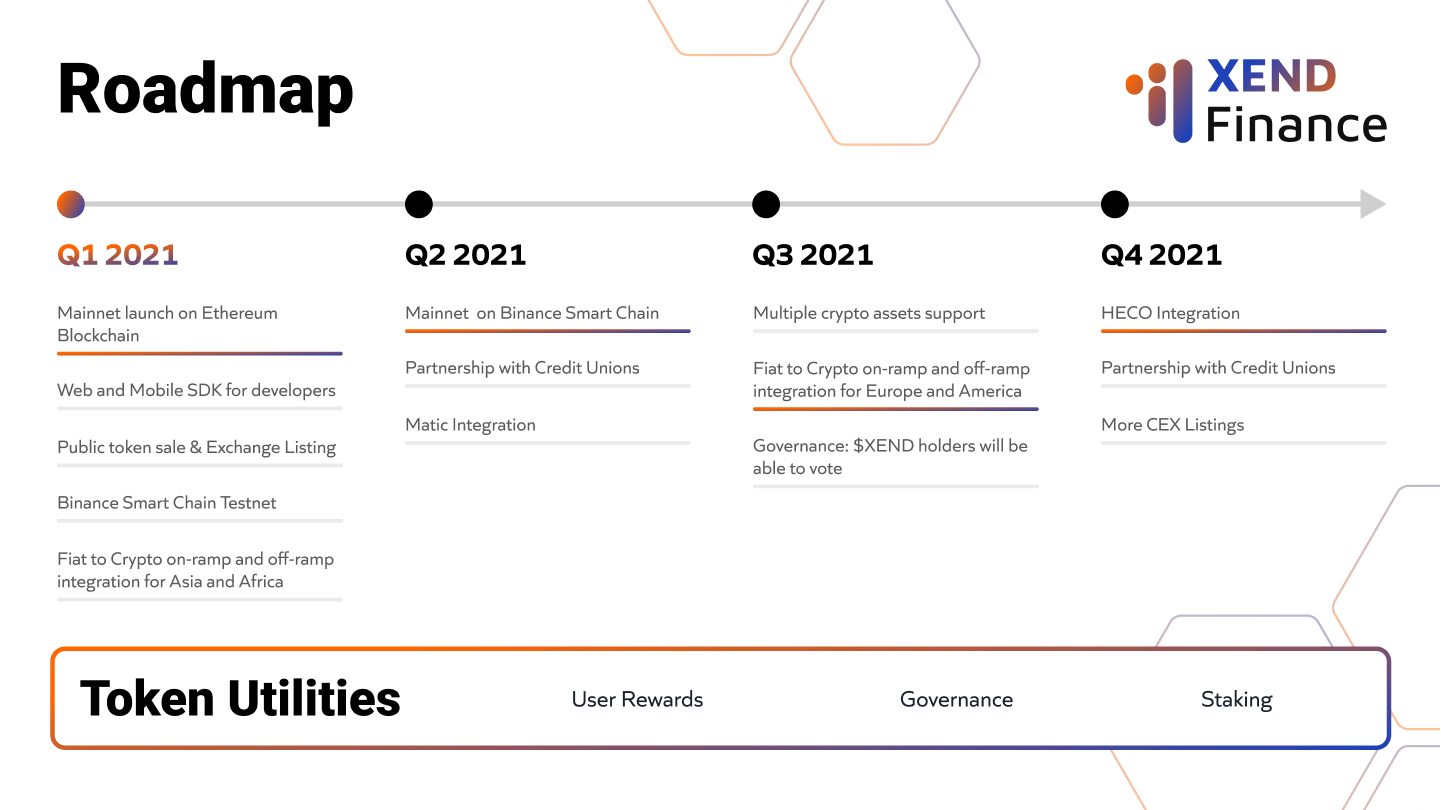 Xend Finance (XEND) revenue streams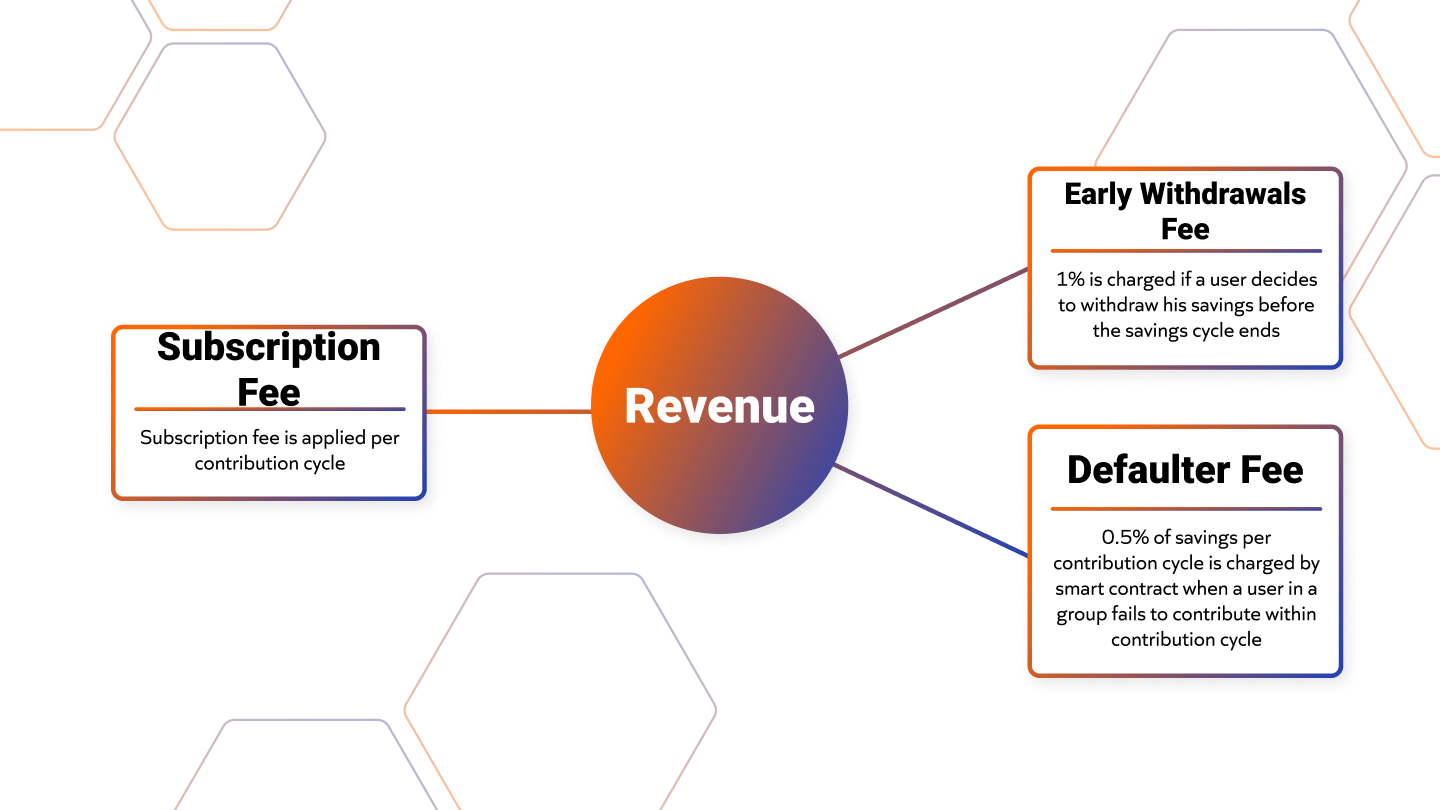 What technologies Xend Finance (XEND) created and used?
Ethereum Blockchain
The project uses Ethereum blockchain as the core blockchain network. The Ethereum blockchain has the highest number of DeFi lending protocols and gives Xend Finance more protocols to aggregate in order to provide best APYs to its users.
Binance Smart Chain
Binance Smart Chain is an Ethereum Virtual Machine (EVM)-compatible blockchain that runs in parallel with the Binance Chain that enables smart contracts. It is very fast (produces a block every 3 seconds), it is EVM-compatible, it has very low gas-fees, and it supports cross-chain asset transfers.
Solidity
The team is using this high-level programming language for Xend Token Smart Contract, Governor Smart Contract and Time Lock Smart Contract.
web3.js - Ethereum JavaScript API
Collection of libraries that allow you to interact with a local or remote Ethereum node using HTTP, IPC or WebSocket, allowing users to interact with the platform seamlessly.
Ganache
Ganache is a development tool that is used to make a fork of the mainnet of Ethereum and Binance Smart Chain to allow Xend Finance protocol to be tested with all mainnet parameters but on a local blockchain.
Truffle
Used to build and deploy automated tests for testing the protocol.
What is Xend Finance (XEND) marketing strategy?
The first DeFi credit union or cooperative platform in the world targeting a market worth over $1.4 Trillion with over 250m annual members globally.
Xend Finance targets crypto & non-crypto savvy users with a geographical focus on developing countries, where the banking system is not able to provide proper financial services to millions of underbanked or unbanked citizens - areas ripe for disruption by DeFi projects in the near future.
The goal is to secure 10% of the credit union market.
Initial Phase: The project will focus on DeFi and crypto audiences, raising market awareness, building up a strong community for the Token Generation Event, introducing Xend Finance to different communities in different regions of the world and forming strategic partnerships with different key players in these regions. These strategic partners will help to drive market education and increase the adoption rate.
Development Phase: Go mainstream phase throughout the development of web and mobile SDKs to completely abstract the complexity of building on the blockchain, hence making it easy for both Web 2.0 and Web 3.0 application developers to integrate and expose their users to DeFi.
Growth Phase: Scale-up user acquisition and Xend Finance platform integration exponentially by starting with the existing user base of over 55,000 users in the Xend ecosystem. The simple and responsive UX, and easy to integrate SDK will facilitate the onboarding of non-crypto savvy users, thus bringing over liquidity from the non-crypto world.
What are Xend Finance (XEND) tokenomics?