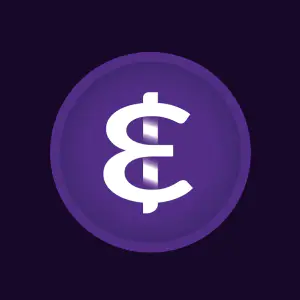 EPIK Prime
The global leader connecting brands with video games, apps, and VR/AR. Epik brings to life unique collaborations inside of digital platforms delivering an experience that users love.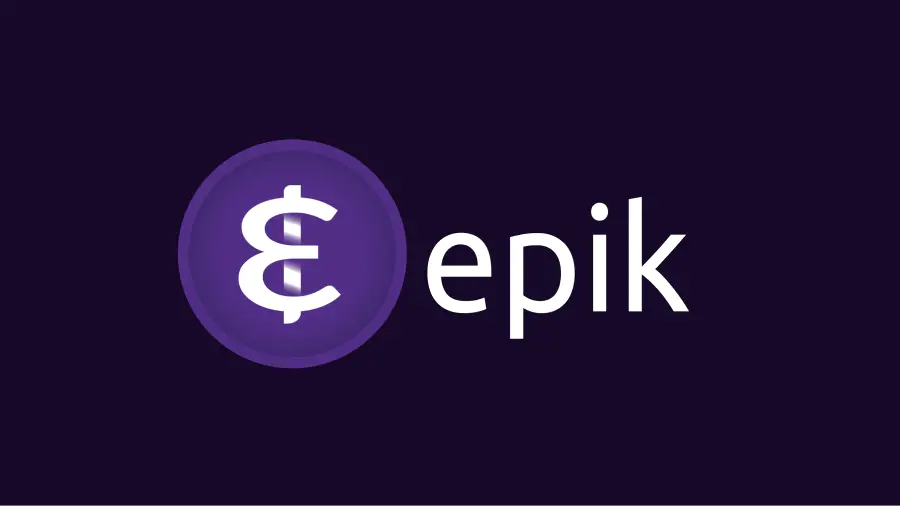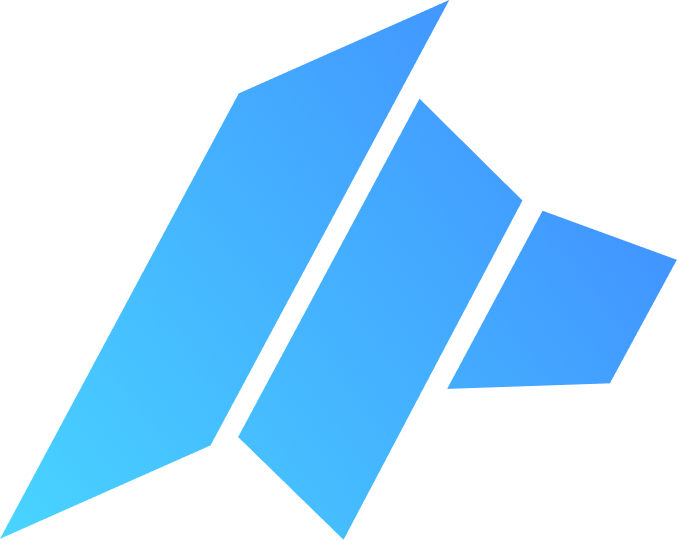 Ticker

EPIK

Market cap.

$6,994,451

Fully Diluted Valuation

$40,020,060

Trading Volume 24 Hrs

$343,402

Circulating Supply

349,547,253
Current Price

$0.02001

Seed Sale

3.08x

Strategic Sale

2.00x

Private Sale

1.43x

Public Sale (SHO)

1.43x
WHAT IS EPIK?
Epik produces the world's premium digital items
In 2018, Epik started working with brands and games on a mission to produce premium digital items, because we believe that digital items are the future of consumer products, playing a central role in ownership and the way we express ourselves as individuals. We see collections of digital items as representations of personal memories and achievements, while conveying attributes like status, identity, membership, class, and performance.
Today, hundreds of brands and game companies trust Epik to produce premium digital items and experiences for over one billion gamers.
In-game drops
Epik is leading the world in bringing brands into video games and producing unique in-game items, events and experiences. These short-term cross-over collaborations place brands inside of games for a limited time. Epik focuses on strengthening brand value, increasing engagement of fans and gamers, and delivering top-notch content.
Launch official NFT blockchain collectibles
Epik has been a pioneer in the NFT space starting in 2018. Epik works with top brands, game companies, record labels and various global leaders of industry to strategize, launch, and support their NFT digital collectible initiatives. What makes Epik different is that Epik is both an NFT technical platform and the world's leading digital agency already producing unique in-game drops worth millions of dollars. Epik has expertise in NFTs and can leverage its extensive client network to produce fresh and unique NFTs, interweaving both real life and digital experiences within video games and apps.
EPIK MARKETING STRATEGY
Today, with over 360 enterprise clients, Epik is the largest blockchain ecosystem in the world, surpassing R3, the earlier leader with 200+ financial institutions. With a robust network of industry-leading brands, Fortune 500 clients, and more than 1 billion aggregate user-base, Epik is already positioned as the dominant NFT company in the world.
WHAT MAKES EPIK UNIQUE?
Epik is tapping into two large and fast-growing industries: Gaming (The global gaming market was valued at USD 162.32 billion in 2020 and is expected to reach a value of USD 295.63 billion by 2026, registering a CAGR of 10.5% over the forecast period 2021 – 2026) and Global Licensed Merchandise (the global market for Licensed Merchandise reached US$291 Billion in the year 2020, is projected to reach a revised size of US$338 by 2027).
Epik offers scale by orders of magnitude over every other NFT project:
As the leading digital licensing agency, Epik has the relationships and industry know-how to access thousands of brands all around the world. This puts Epik in a position to gain access to valuable content faster, cheaper and more reliably, than competitors that are not in the licensing industry.
Operating with a B2B business model, Epik is able to support and collaborate with all types of digital ecosystems including crypto-companies and mainstream games. What would be perceived as competitors, are in actuality merely potential clients for Epik.
Epik is not one marketplace, but a network of marketplaces. For each and every one of the games, apps, and metaverses that join Epik, their e-stores and marketplaces become a distribution point for Epik. Along with the millions of users these platforms have, they also become Epik users.
Epik is the first true mass adoption that the crypto and blockchain industry has been waiting for.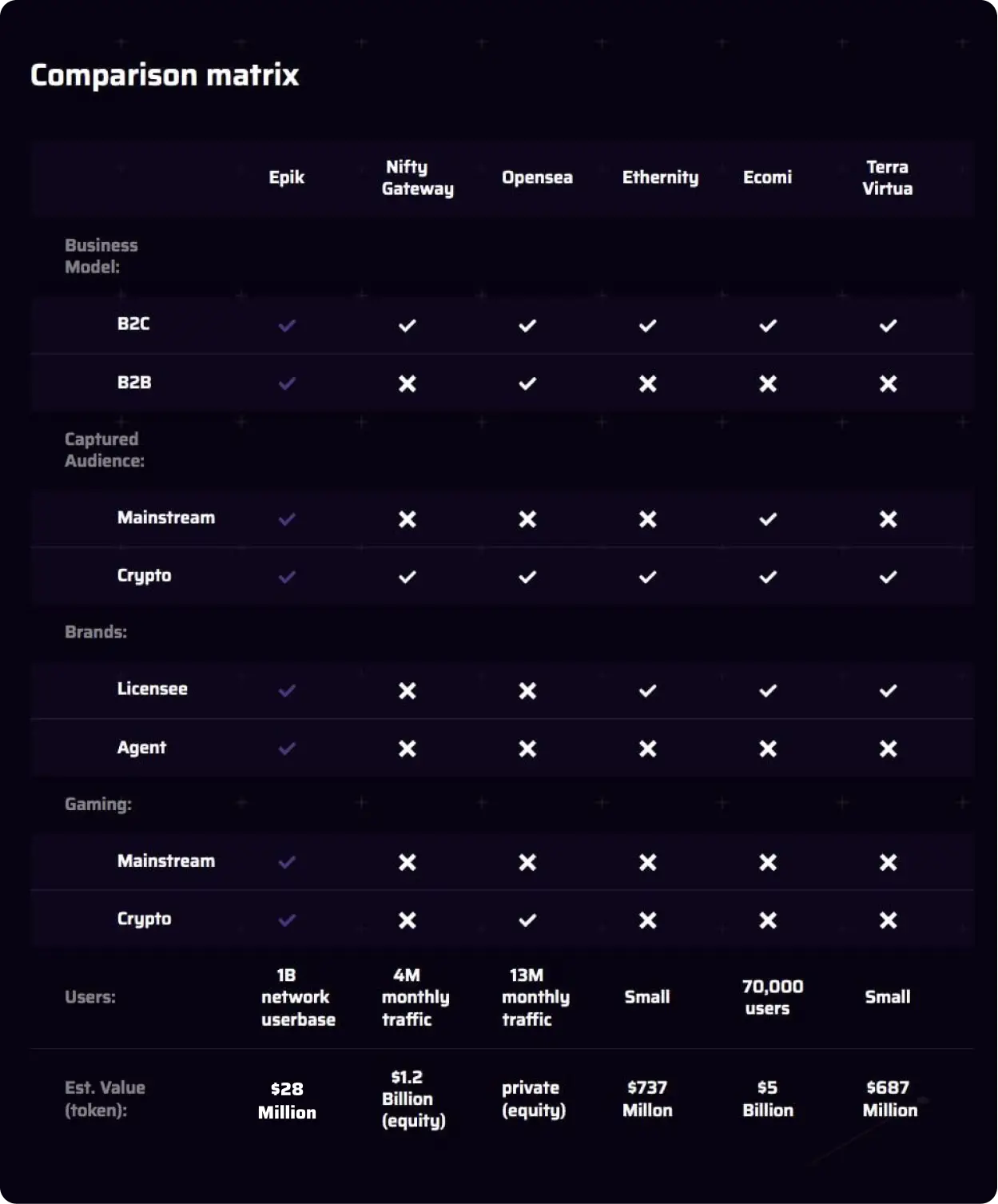 EPIK PRODUCT ROADMAP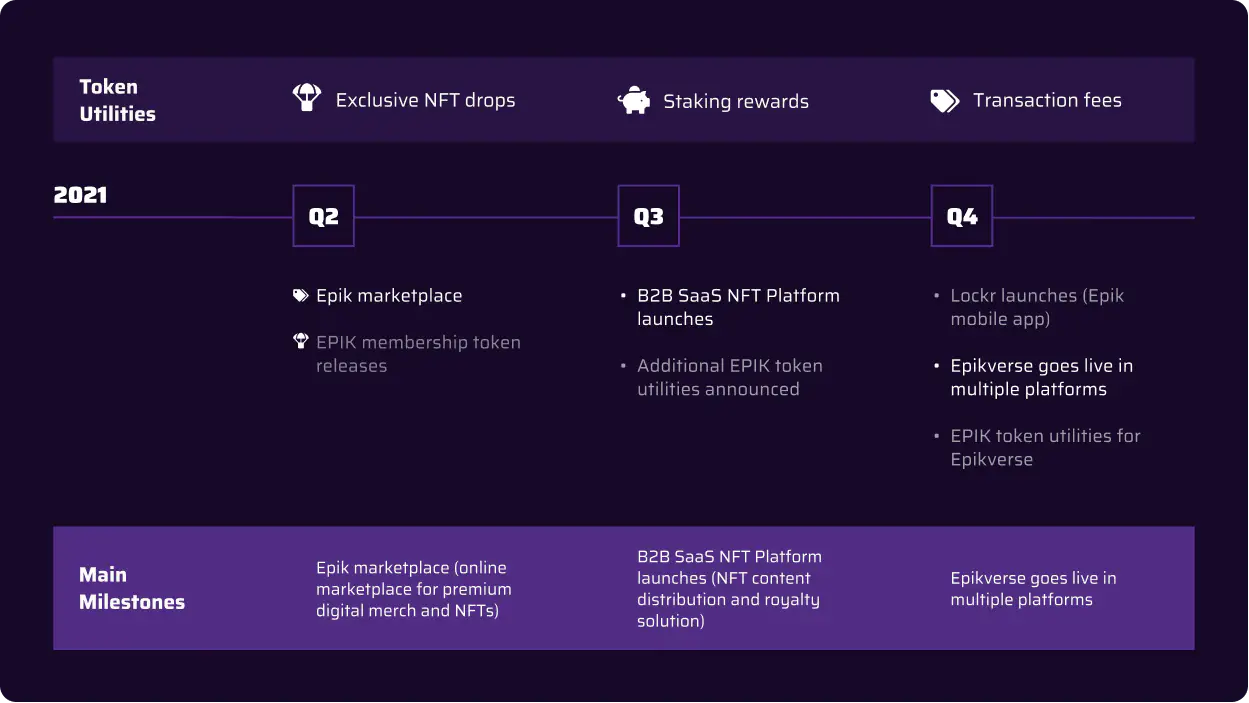 EPIK REVENUE STREAMS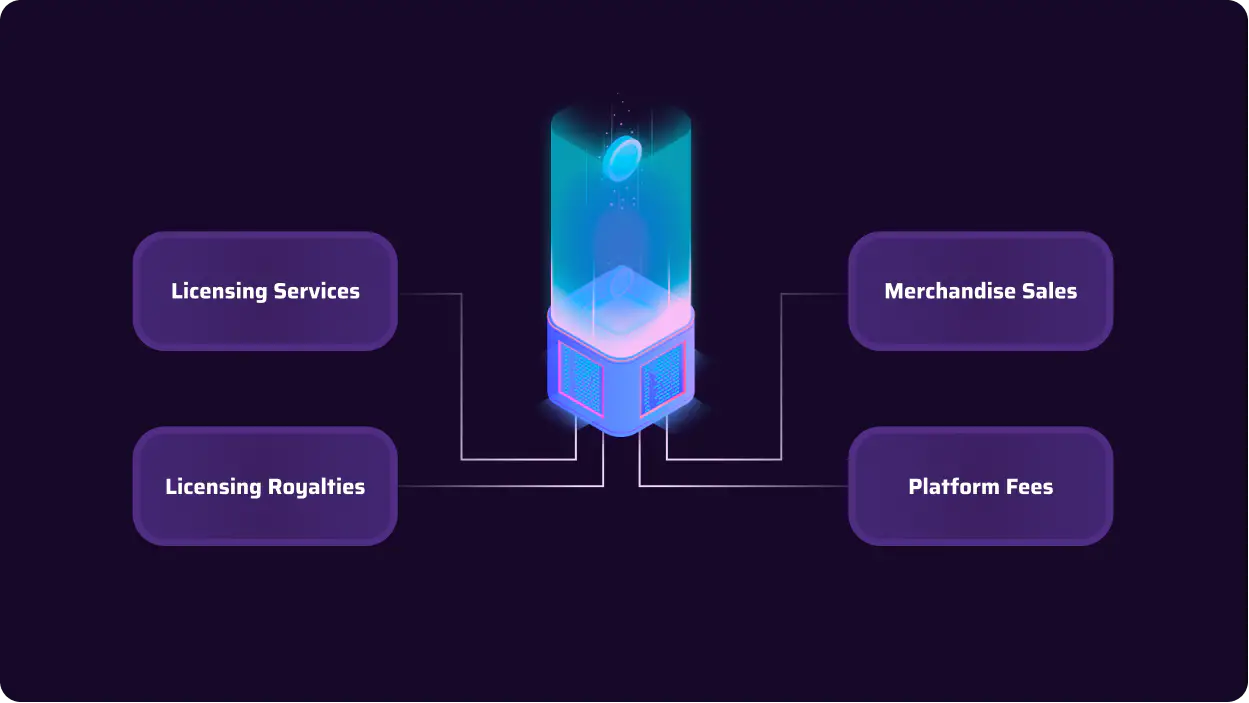 HOW DOES EPIK WORK?
Blimp: B2B SaaS NFT Platform launches (NFT content distribution and royalty solution)
Consumer marketplace (online marketplace for premium digital merch and NFTs)
Lockr: Mobile experience for the marketplace, wallet, home for all your digital merchandise (crypto, NFT, mainstream gaming assets)
Epikverse: A cross chain cross platform interoperable metaverse
THE TECHNOLOGIES USED BY EPIK
Ethereum Blockchain
Epik is blockchain agnostic, but is using Ethereum blockchain as a core blockchain network at the moment. The Ethereum blockchain has the highest number of users of NFTs and games, hence giving them access to the largest crypto audience.
Huobi Eco Chain
Epik is building on the Huobi Eco Chain (Heco), a decentralized and cost efficient public chain that Ethereum developers can easily get started with and smart contracts are seamlessly compatible.
EPIK TOKEN ECONOMY