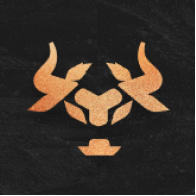 Marnotaur
Marnotaur is designed as a gas-effective, under-collateralized protocol for margin trading.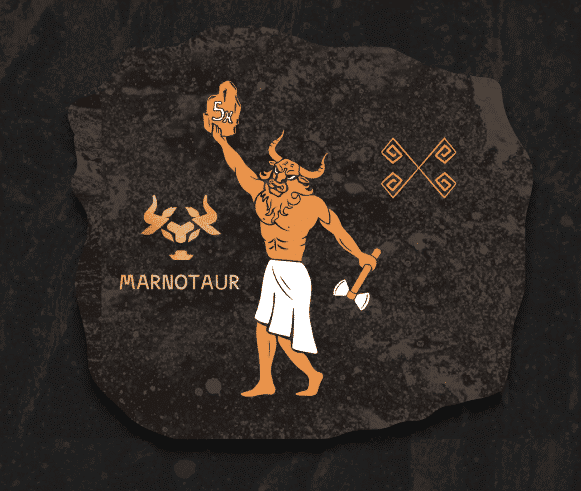 Ticker
TAUR
Trading Volume 24 Hrs
$5,049
Hard Cap
$1,654,500
What is Marnotaur (TAUR)?
Marnotaur is a liquidity protocol that allows traders, liquidity providers, farmers and liquidity keepers to multiply their gains on the DeFi market. The protocol is compatible with different blockchains and other protocols and provides access to a list of allowed pools on the most popular decentralized exchanges (Uniswap, SushiSwap, 1inch).
The Marnotaur platform is created for everyone and this is one of their main advantages. People with large capital who do not want to take great risks can become one of their liquidity providers. Conversely, users who enter the market with low capital can exit with a solid profit.
The Marnotaur team is building a user-friendly platform with pretty unique features inside - gas & capital efficiency, distribution of liquidation fees, permissionless pools and of course, there is under-collateralized marginal trading.
Marnotaur also offers its users up to 10x leverage, acting not just as an instrument for opening short and long positions but as a loan system for farming as well.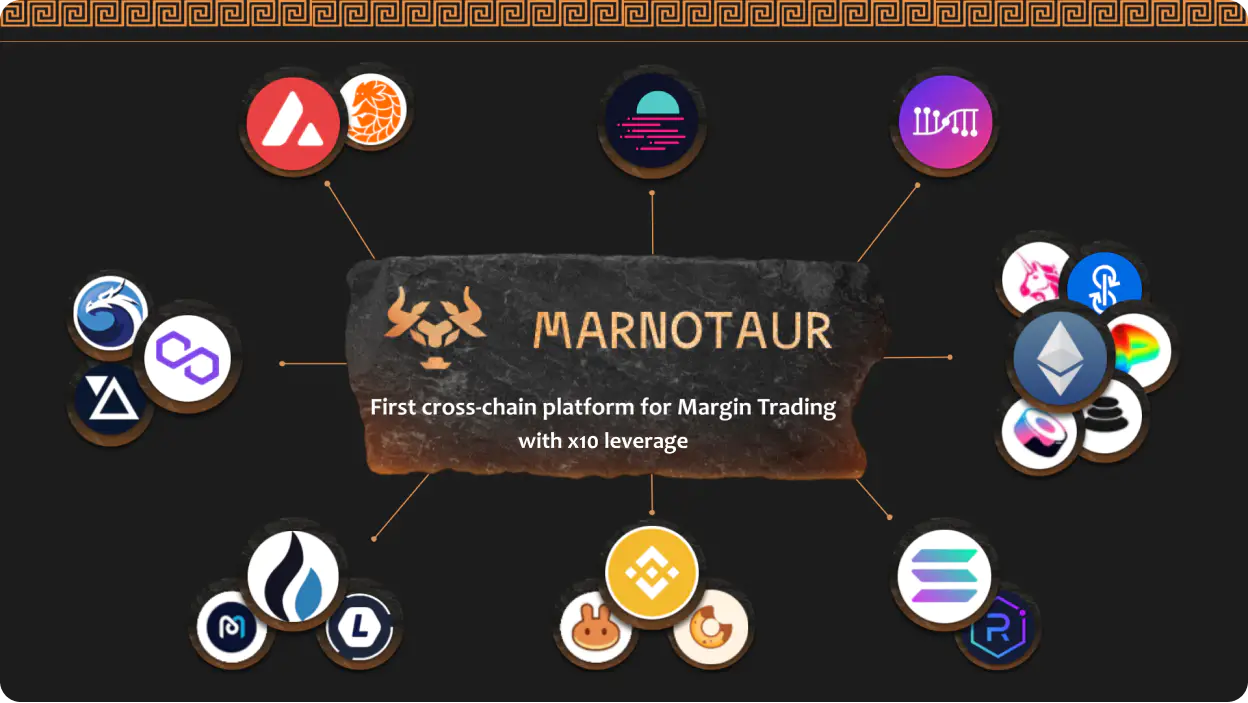 What is Marnotaur (TAUR) market strategy?
Platinum Software Development's community is its active community and major supporter since the start
KOLs and Influencers working together
AMA sessions with different crypto platforms
SEED & SHO rounds
Partnerships and their communities
Attracting the community of other blockchains (thanks to the cross-chain solution)
What makes Marnotaur (TAUR) unique?
Marnotaur is one of the first DeFi platforms to provide solutions and tools for margin trading, so the market is in need of this product. Today's DeFi market is like a maze that houses a huge number of projects and this platform is like the Minotaur that can navigate around them.
Marnotaur's token holders receive many rewards and other benefits. The platform also has a Buy & Burn program to reduce the number of tokens in circulation and to increase the token's value and demand.
Marnotaur brings innovation to the margin trading niche market, offering unique features that are described below.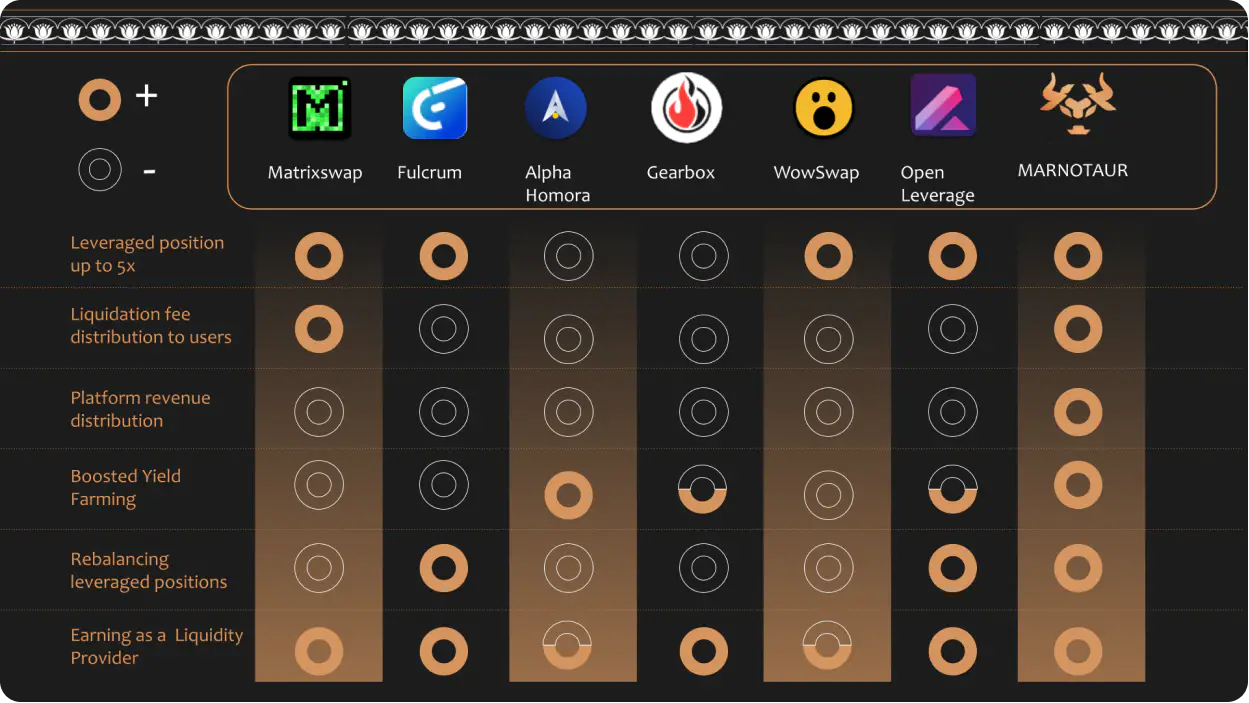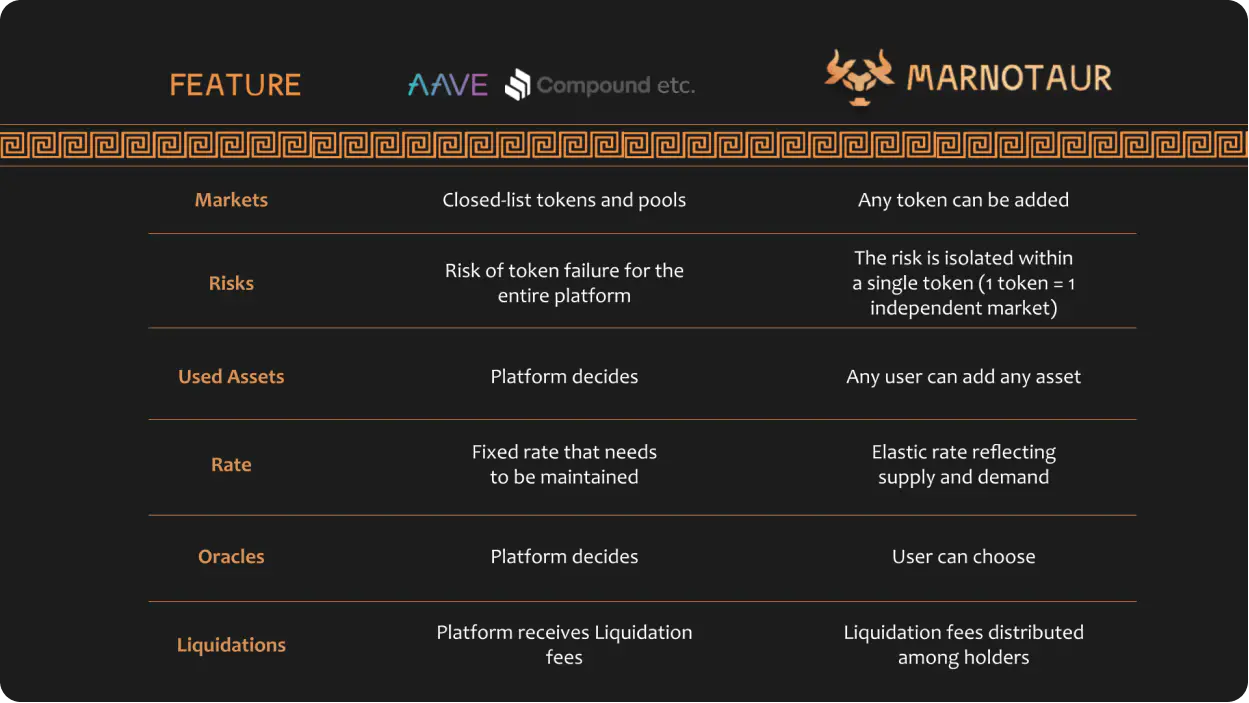 What is Marnotaur (TAUR) roadmap?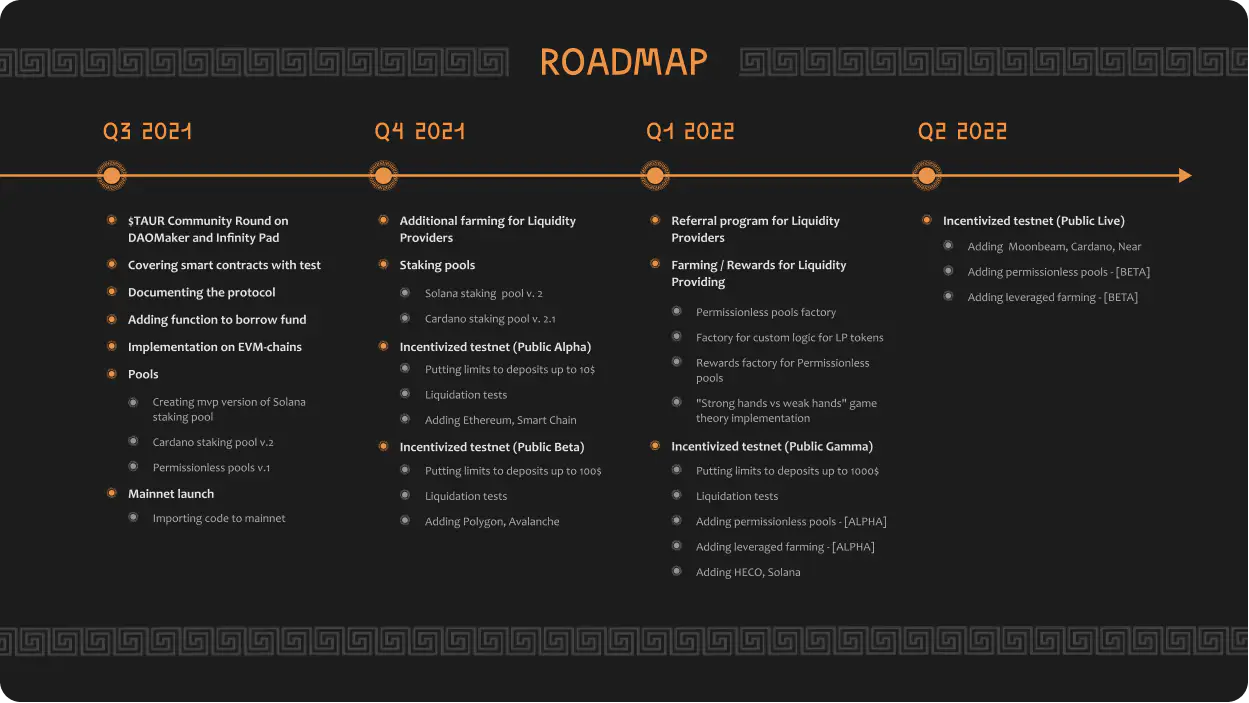 Marnotaur (TAUR) revenue streams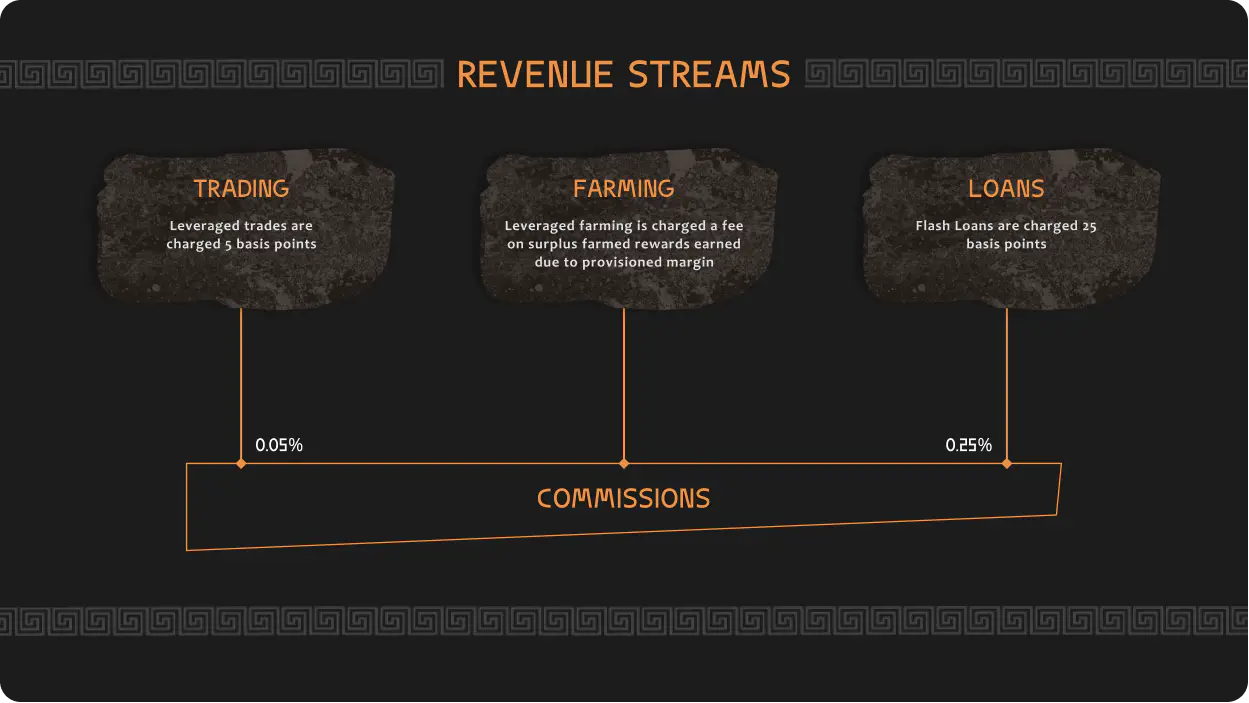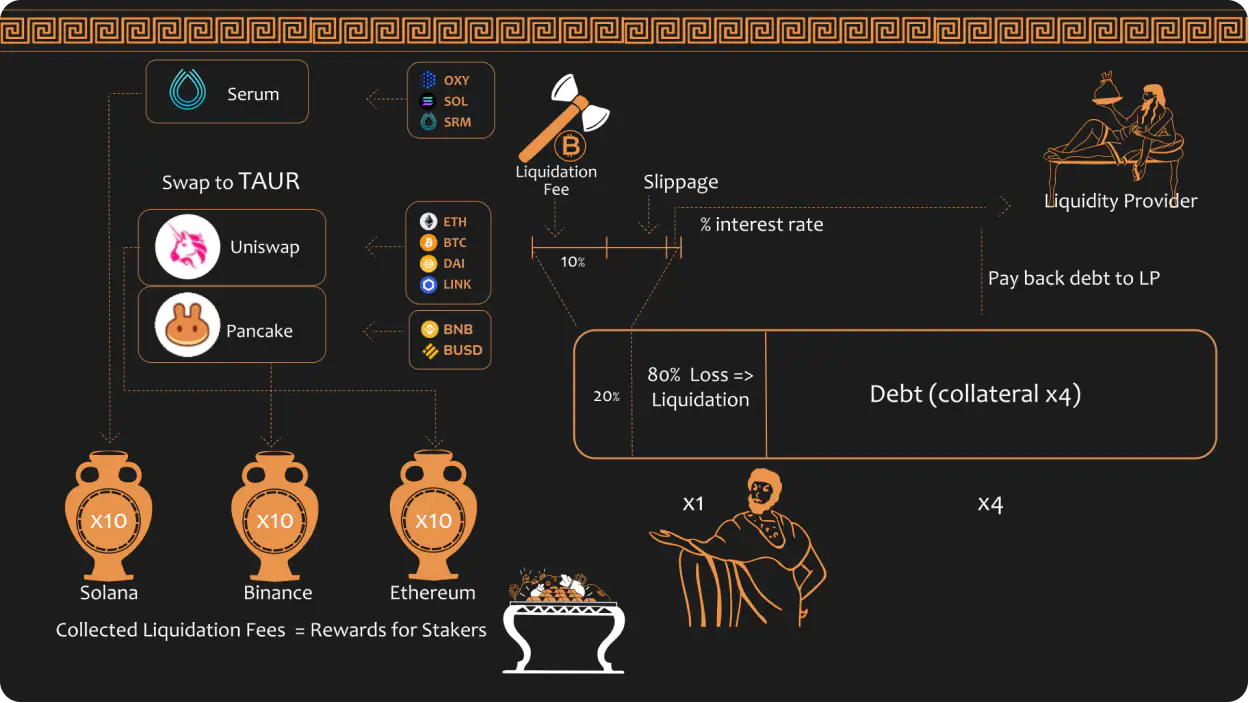 What is Marnotaur (TAUR) product dive?
Leveraged Trading
Marnotaur technology can tap into both order book and swap decentralized exchanges and provides 10x leveraged long or short trades on assets. This technology is a pillar supporting DeFi in the struggle to overcome centralized solutions. Non-custodial trading with leverage is an evolutionary advantage of Marnotaur.
Leveraged Farming
Farming has become an established form of acquiring both traders and a depth of liquidity. Marnotaur ensures campaigns stay true to the ethos of decentralization. The protocol provides under-collateralized access to liquidity farmers, enabling them to farm with up to 9x leverage, allowing anyone to operate like a whale.
Multiple Blockchains
Ethereum, Binance Smart Chain, Solana, Avalanche, Polygon, Huobi, Kusama, Polkadot, Cosmos, Cardano, Moonbeam and Darwinia will be available on the platform.
Liquidation Fee Distribution
Once an open position meets the margin call level, it gets liquidated. All token stakers get a share of this liquidation revenue, which is one of the most important income sources on the platform.
Gas & Capital Efficiency
Marnotaur offers 250% more capital efficiency and reduces transaction costs by up to 25%.
Permissionless Solution
All Marnotaur's users will be able to create their own pools with any currencies and set any rules and leverage for them.
Borrowing
On the Marnotaur platform, users are allowed to borrow and immediately trade those assets, allowing them to increase their profits by several times.
Liquidity Keeping
Keepers are participants of the Marnotaur platform who look after positions and are ready to liquidate them as soon as the initial margin is not enough to cover the loan and its interest. Liquidity keepers receive rewards for liquidating positions that hit the agreed price point.
Providing Liquidity
Users can earn by providing liquidity to pools with different parameters and levels of risk.
What technologies does Marnotaur (TAUR) use?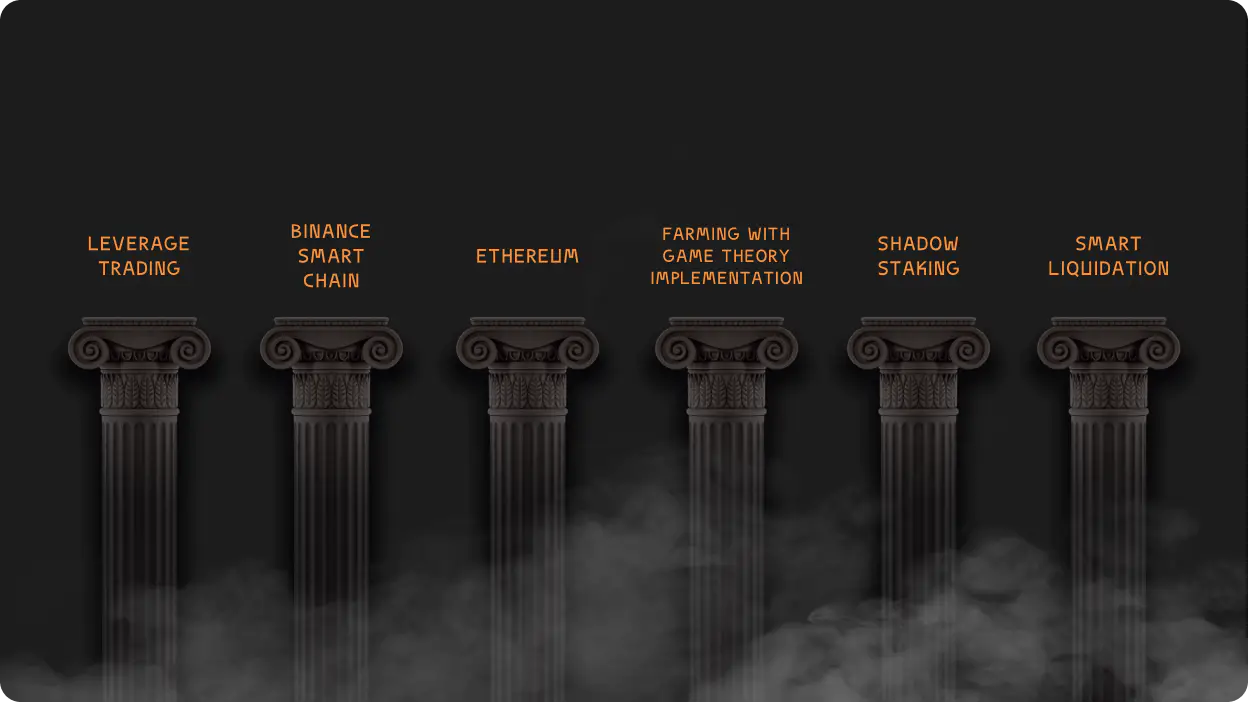 What is Marnotaur (TAUR) tokenomics?