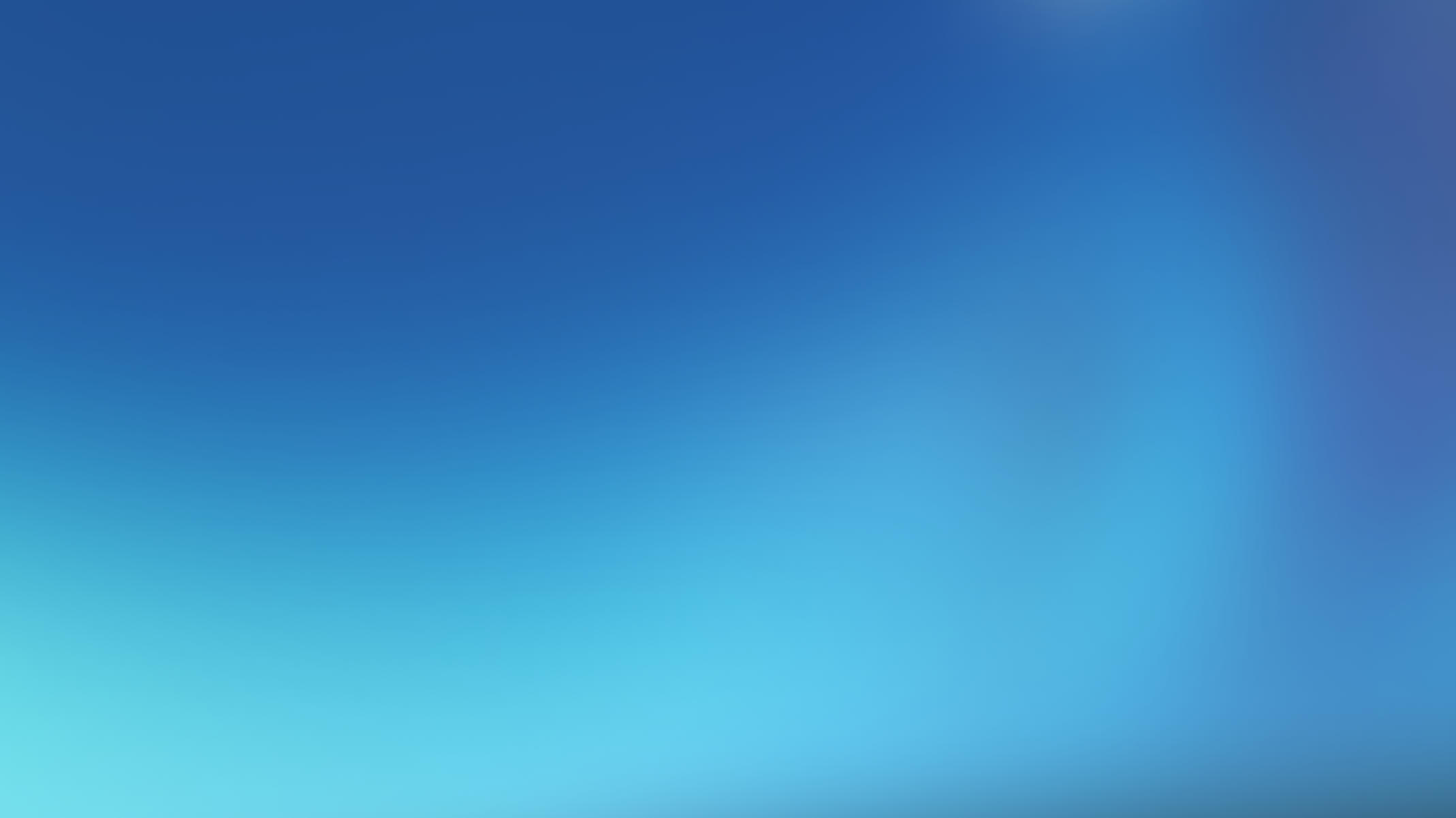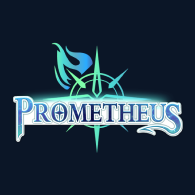 Prometheus
Prometheus NFT by Metagame Arena Studio is a combination of Strategy RPG P2E games and DeFi/NFT elements.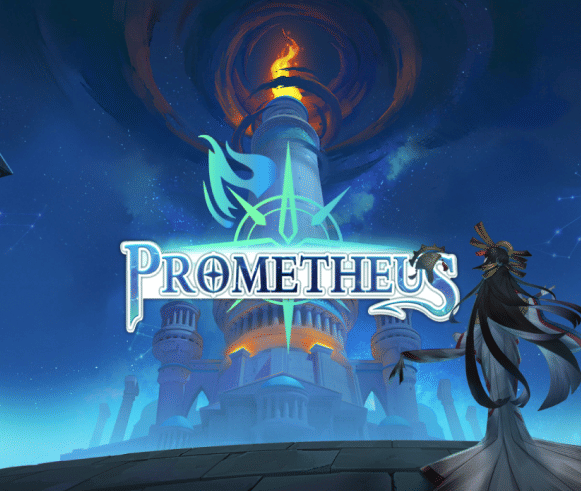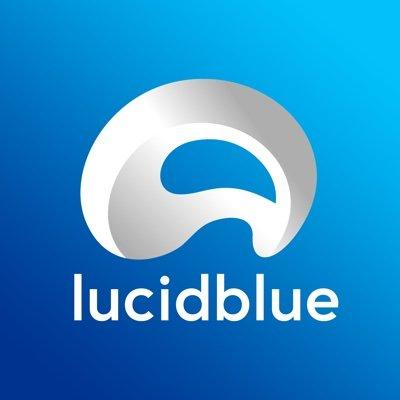 Lead VC
Lucid Blue

Market Maker
Skynet Trading
Controlled Cap
NA
DAO Approved Metrics
NA
What is Prometheus (MGA)?
Prometheus is the first on-chain strategy Role Playing NFT game launched on BSC. Prometheus creates themes based on the exchange, collusion, and fusion of Eastern and Western mythology. Prometheus features most major mythological systems from the East and West.
Prometheus is a different gaming experience than the usual NFT game available on the market.
Prometheus Fight is a 5v5 battle. It features daily arena matches, significant events, and guild battles. Players are awarded in-game currency (WP) for winning PVP or PVE.
All faction god cards are NFTs and their collectable value will vary based on their rarity volume. Players can select from a variety of NFTs based on their specific requirements.
What are the features of Prometheus (MGA)?
God cards and battle cards are the two main card types in the game. Only a small number of battle cards will be released by the project team, and the majority of battle cards will be generated from God spirit cards. The battle cards will be divided into ten generations. The NFT card system will include a lot of features. Combat NFT's combat ability and may evolve into a more powerful advanced combat role NFT.
There's a potential that a battle card will get weaker, stronger, or mutated every time it's improved and synthesized. Players can compete in PvE, PvP, daily missions, and other battles. The features of guild, land, arena, and war of gods will gradually open up in the later stages, adding to the game's performance, inventiveness, involvement, playability, and participation.
What makes Prometheus (MGA) unique?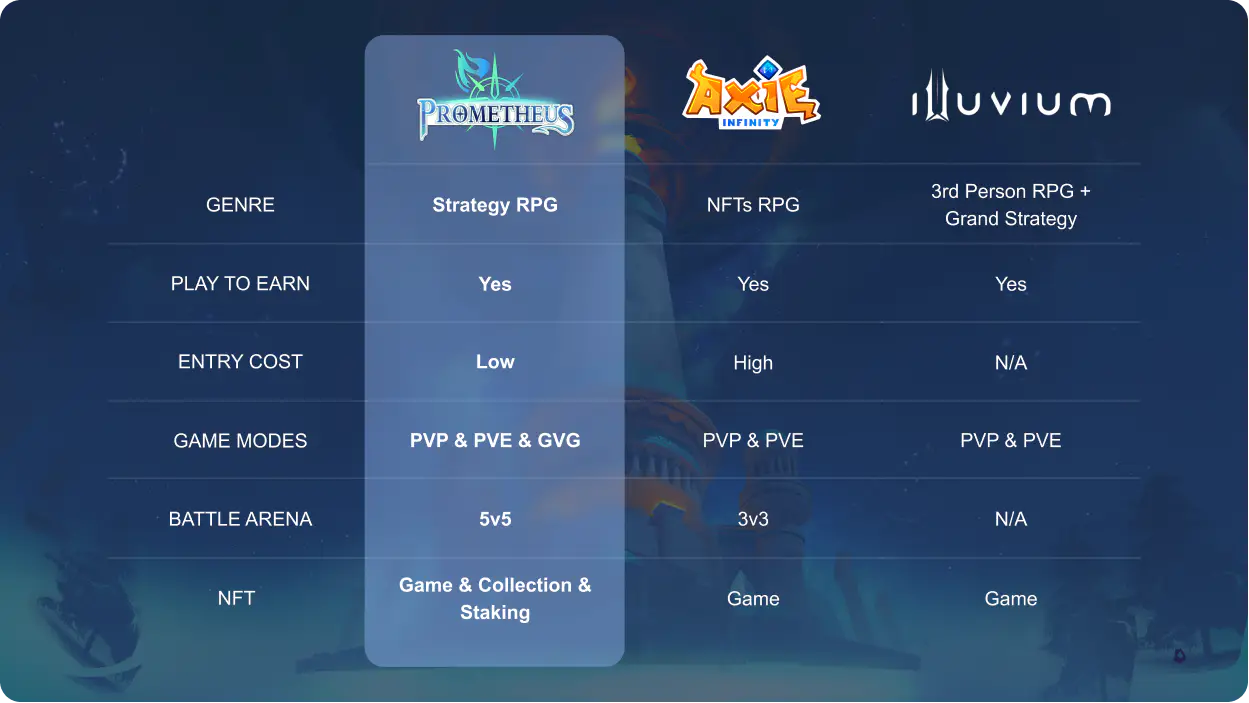 What is Prometheus (MGA) roadmap?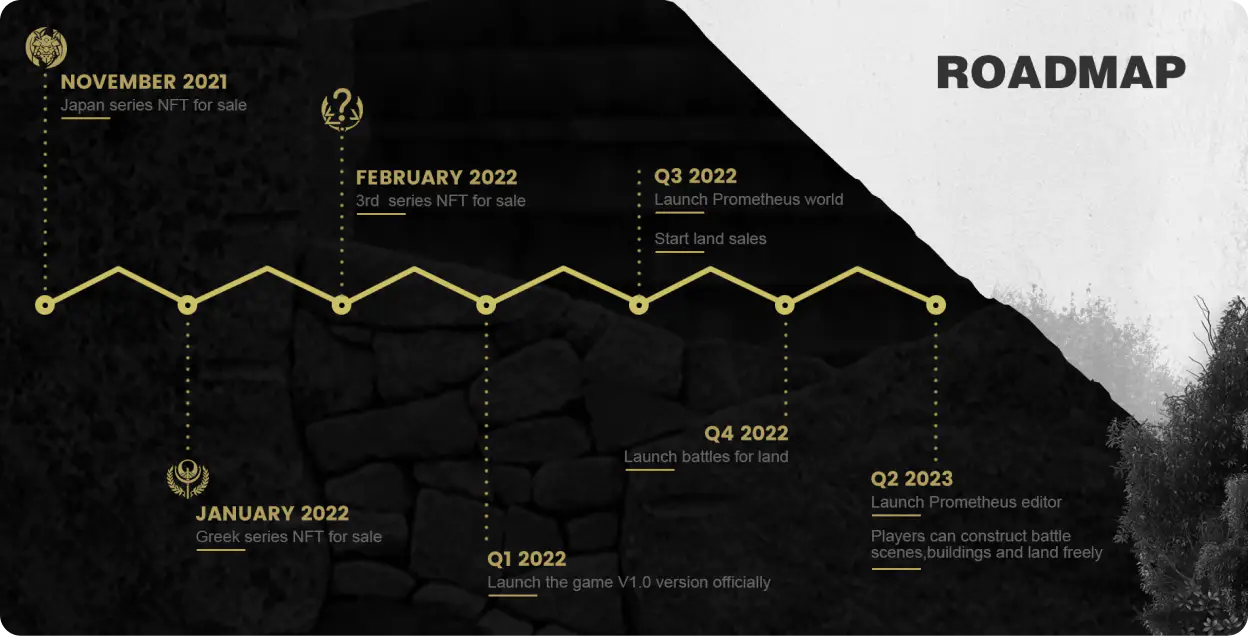 Prometheus (MGA) revenue streams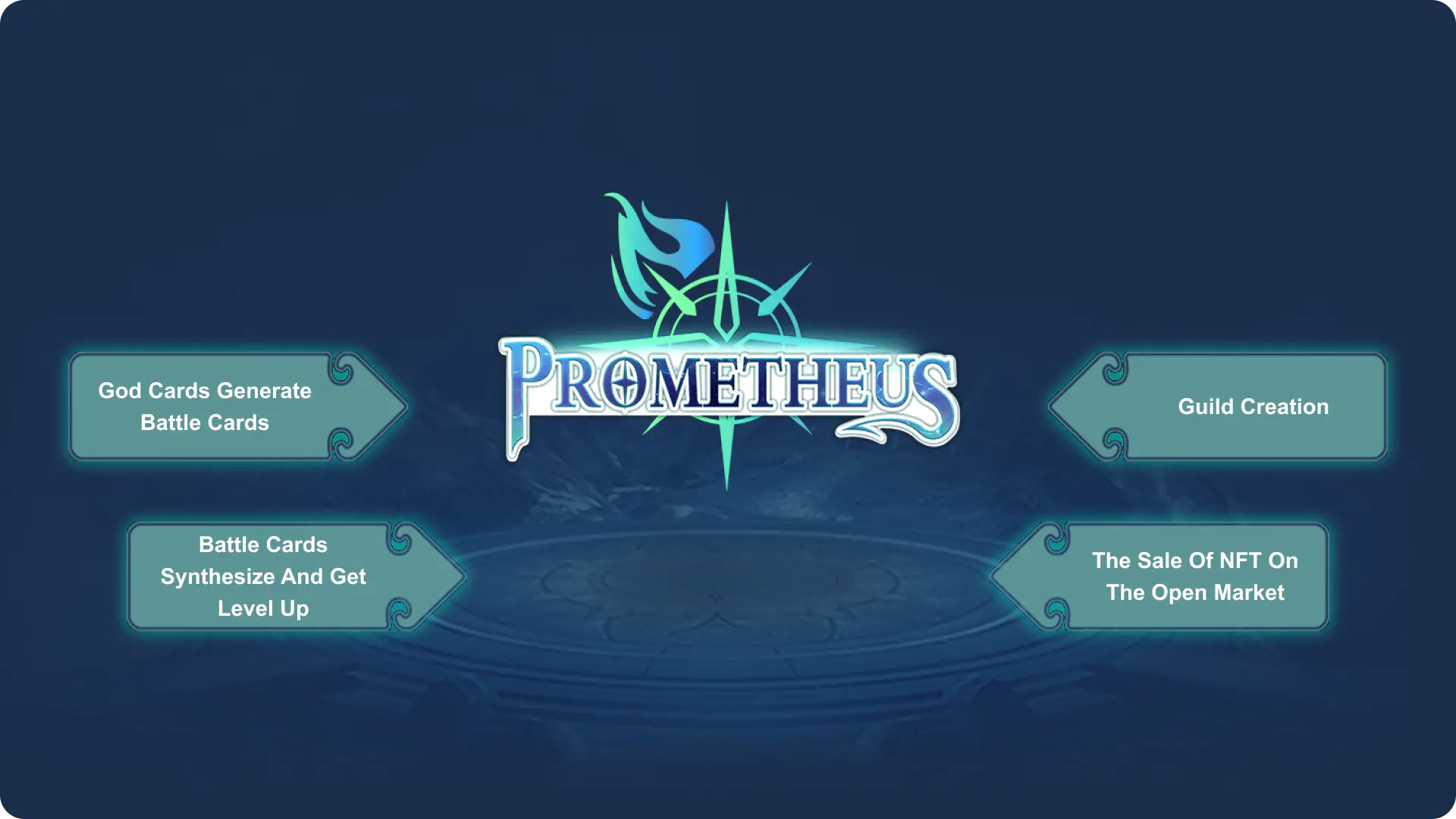 What is Prometheus (MGA) marketing strategy?
Own official community, strong marketing team
Over 10 years on-chain experience
Media promotion
KOLs, influencers, partner channels cooperation, etc.
Prometheus will offer crypto airdrops where you can qualify for prizes by following and retweeting on Twitter, adding Telegram, joining Discord, and inviting friends. Advanced crypto airdrops are sent out by Discord.
NFT is now available on Binance NFT market and is successfully reach the top three weekly sales on the platform. They are one of top creators on Bianance NFT and will also adopt "mystery box" sales in the future to encourage more users to participate in NFT purchases.
Their IDO will launch on the DAO Maker, GameFi and Red Kite platforms. Prometheus created an "ambassador" strategy to recruit the individual with the most Discord contacts. More than 100 KOLs from all around the world help with content creation, promotions, product reviews, etc.
Additionally, they will make and distribute promotional videos to help more people understand Prometheus and draw attention to it. The Beta Version of Prometheus will be released only to the most active users - the spots are limited.
Finally, a worldwide media announcement will be made.
What is Prometheus (MGA) tokenomics?
The game has a dual token system (governance and game tokens). Economic models are based on the crypto concept of "playing to earn." Token for the game WP: Name of in-game token: The most important data is the prize token in the game is Wish Power, which refers to the power obtained through hope and is abbreviated as WP.
WP Problem
Although the overall quantity of WP is limitless, the daily production is manageable. Based on the overall amount of additions in the game, the maximum number of WP adds each day will be determined. The awards earned by player PVE and PVP actions are primarily responsible for the rise in WP.
PVE data activity is projected to account for 30% of overall production, whereas PVP activity is predicted to account for 70% of total output.
WP Consumption
The cost of WP comes from the synthesis of new battle cards, the expansion of future player guilds, the upgrade of expansion treasures, and other significant in-game actions. WP is the most crucial source of revenue for P2E, and the overall currency price will be stable.
Project Governance Token MGA
Project Governance Token cryptocurrency MGA is short for the name of our Game studio, MetaGame Arena. MGA cryptocurrency will serve as a platform token across multiple games in the near future, linking NFT resources within each game and creating link value.
MGA provides decentralized communities with the underlying technical support for a complete project development route voting scheme. MGA can be purchased on the open market.
The MGA was a necessary upgrade to combat cards in Prometheus games and was an essential production resource for every player seeking advanced combat power.
MGA Data and additional Note
Today, MGA crypto acts as governance token, the total number is currently 30 million, players can freely purchase MGA through the open market. PVP Ranking rewards: MGA is reward to top rank PVP battle player, this can bring great rewards and honors to top players.
When the game starts running, the composition of battle cards cost is at ratio of 4:1 WP:MGA. So buying MGA is the only way to get advanced cards. MGA consumption will go into the black hole account completely, ensuring that the overall MGA in the game continues to deflate.
MGA Repurchase and news
The MGA held by the project team will be used for risk pre-plan treatment. When the market has short-term severe inflation or deflation, the project team will actively intervene to stabilize the market and provide a protection mechanism for the price (in USD) collapse.
Liquidity Mining of MGA
MGA will support LP mining in the future. For players with a low-risk appetite or do not have the ability to create volume, pledging MGA coins mining is also a good investment option. Going live soon.
NFT rewards
NFT Staking of Prometheus will have a stronger composability with more interesting and more selective choice. Going live soon.
NFT Ecosystem
Update your NFT level, rent your NFT, generate NFT to achieve the standard get your NFT rewards.