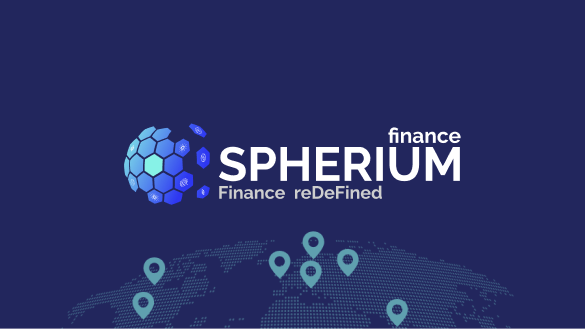 Private SHO

Financial Services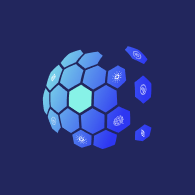 Spherium
Mobile first, cross-chain wallet solution, that helps to optimise returns on crypto assets while minimising risks.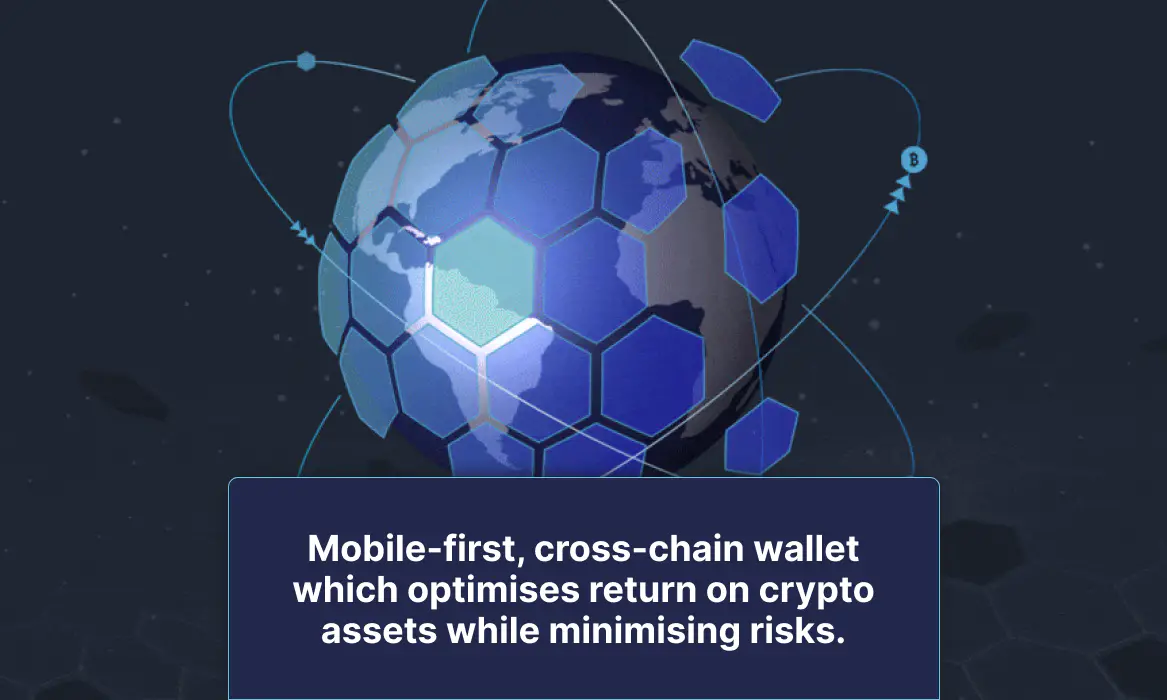 Lead VC
NA
Market Maker
NA
Controlled Cap
NA
DAO Approved Metrics
Approved
What is Spherium (SPHRI)?
Spherium is a mobile-first, cross-chain wallet solution, which helps to optimise return on crypto assets while minimising risks.
Spherium unifies the current scattered DeFi landscape by creating a suite of financial services for the Global Audience. Spherium provides a single platform for multi-asset and cross-chain Swaps, Staking, Lending, Borrowing and Wallet solution.
Transactions on Spherium will be cheaper and faster since it is built on Binance Smart Chain and Layer 2 solution of Ethereum — Polygon. Spherium offers an inter-operable solution, which is being created both as a mobile and desktop application.
What is Spherium (SPHRI) marketing strategy?
Since the products are complicated and the overall ecosystem is fragmented, over 1 Trillion dollars worth of liquidity is locked out of DeFi. Spherium will target this liquidity by capturing the market of users who prefer accessing applications on Mobile. (80% of users prefer using applications on mobile).
On-chain KYC will be mandatory, making Spherium the most secure DeFi offering, further attracting institutional investors.
What follows is Spherium's Go-to-market Strategy:
Launch Phase
The Focus at launch will be to capture the retail market liquidity by providing superior rewards and lower transaction fees to users. Once the mobile application is launched as well, Spherium will be the first AMM and Lending solution available on mobile with a native token.
Hence, the initial launch will focus on retail adoption of the platform by users, with suitable partnerships.
Development phase
The mobile application and launching on Layer 2 solution, will be the focus in the development phase. New products will be launched regularly to add value to the users using the platform. Another focus point will be the integration with partners and growing the user base accordingly. Their goal is to capture at least 10% of the overall 1 Trillion dollar liquidity locked out of DeFi.
Growth Phase
In the growth phase, the focus will be mass adoption of the platform with institutional adoption of Spherium Finance. Focus will be partnering with institutions to use DeFi for traditional financial transactions on the platform.
Massive growth and liquidity can come to the platform by institutional adoption of the platform.
What makes Spherium (SPHRI) unique?
Spherium is creating a Mobile-first cross-chain ecosystem for DeFi users. Hence, the various products being launched on the platform will fit right into the current market.
By allowing users to use a single Platform token for all the various utilities like Staking, Lending, Borrowing, Swap, Liquidity addition etc, the user experience will be much better and cost-effective.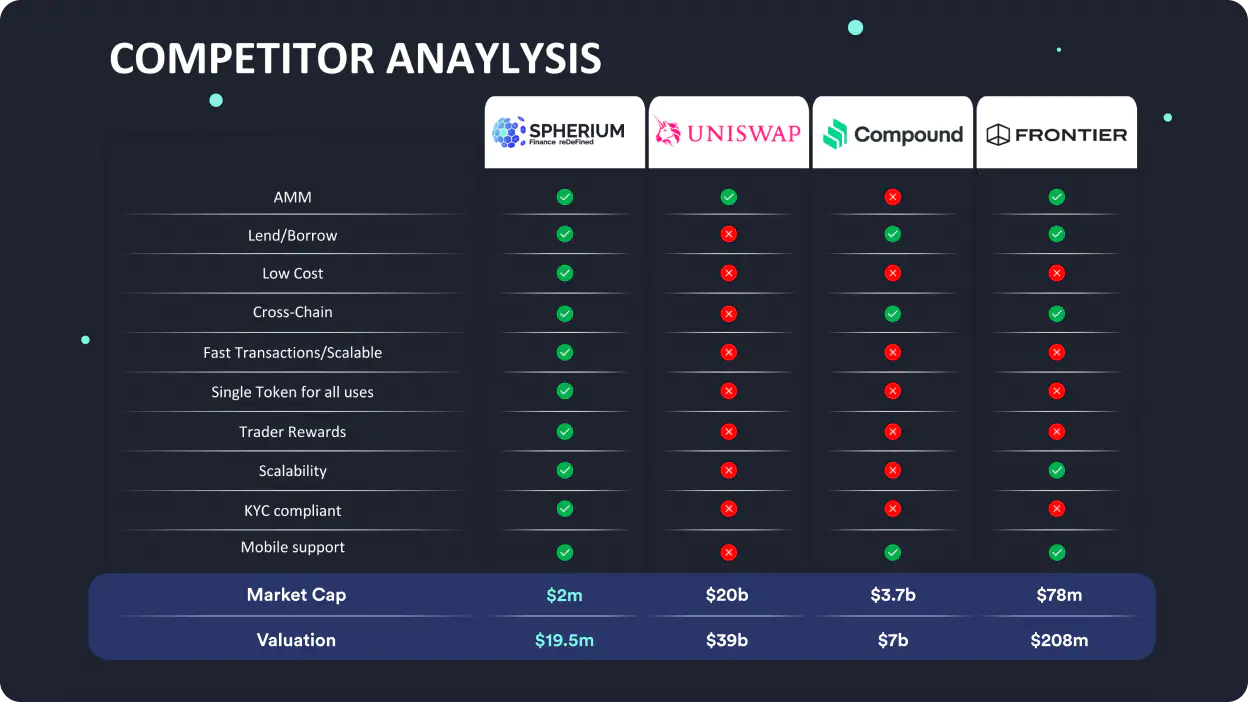 What is Spherium (SPHRI) roadmap?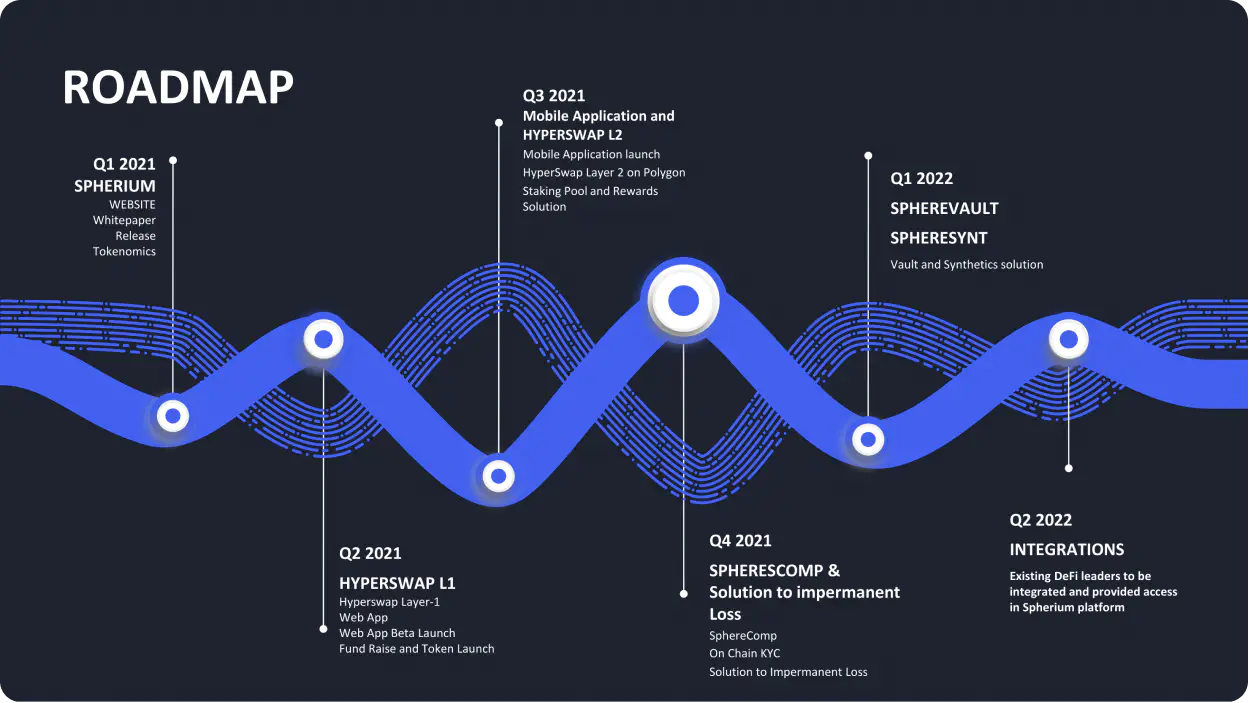 Spherium (SPHRI) revenue streams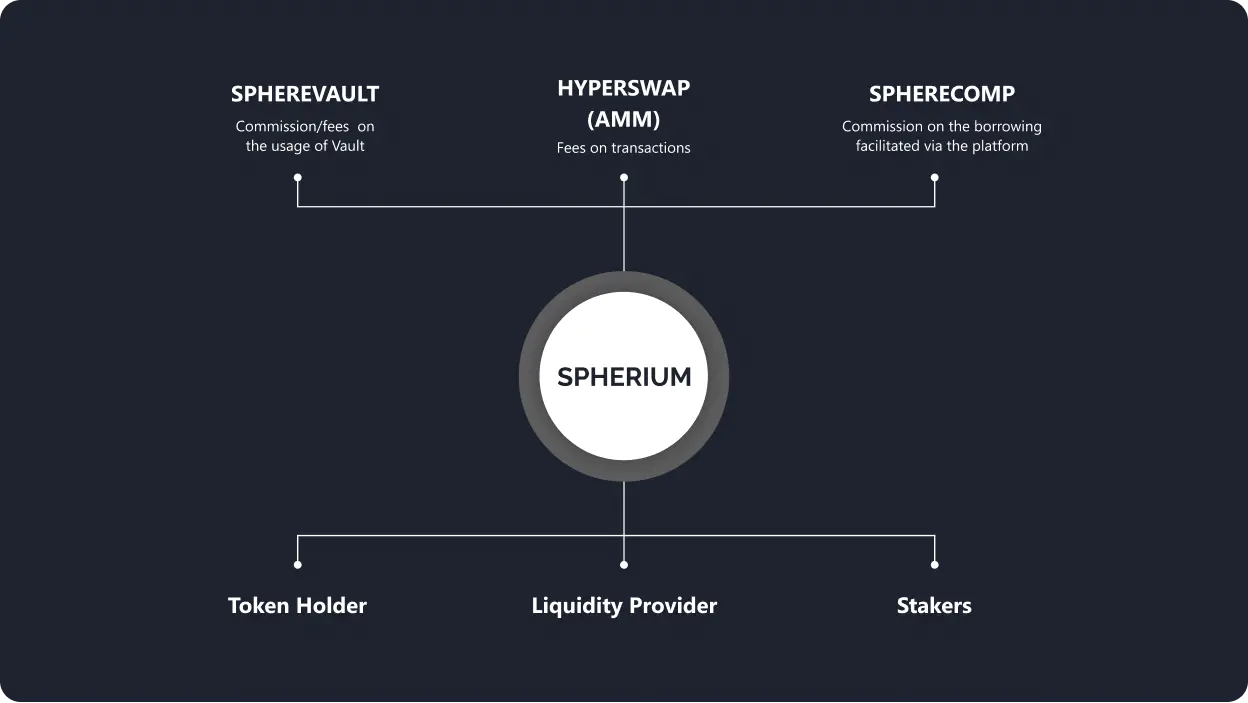 What technologies Spherium (SPHRI) created and used?
Ethereum Blockchain
The project has been built on Ethereum blockchain since it has the highest number of DeFi lending protocols, giving them options to integrate with numerous protocols to provide the best APYs to its users.
Polygon (Previously Matic)
To reduce the cost of transactions on the Ethereum blockchain and to increase the transaction speed, Spherium will build Layer 2 on Polygon (MATIC), which is a side chain of the Ethereum blockchain.
Binance Smart Chain
Binance Smart Chain is an Ethereum Virtual Machine (EVM)-compatible blockchain that runs in parallel with the Binance Chain that enables smart contracts. It is very fast (produces a block every 3 seconds), it has very low gas fees, and it supports cross-chain asset transfers.
What are Spherium (SPHRI) tokenomics?