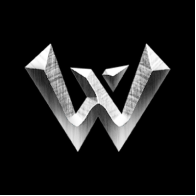 Warena
The first Personalized NFT Play-to-earn and Metaverse game.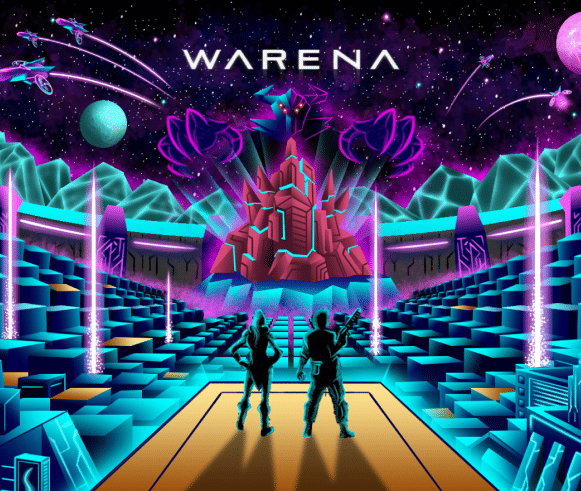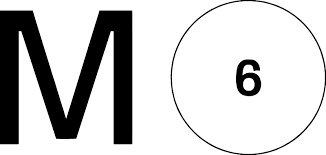 Lead VC
M6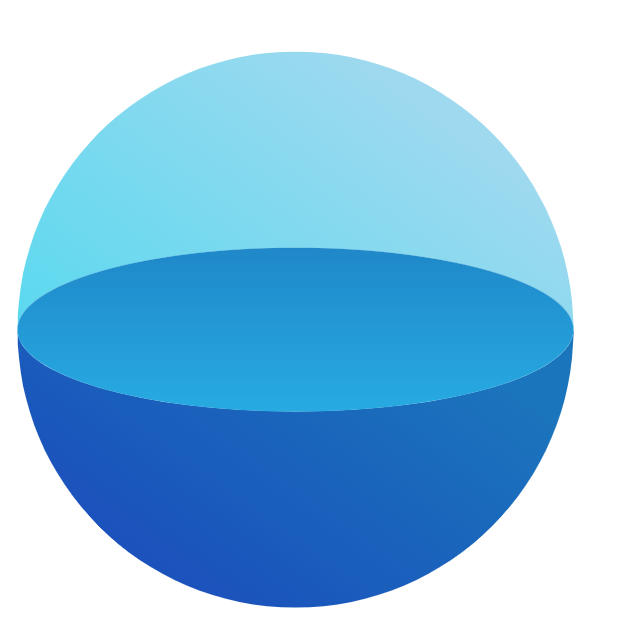 Market Maker
Dark Pool
Controlled Cap
NA
DAO Approved Metrics
Approved
What is Warena (RENA)?
Warena gives you everything you want from an NFT game. It's a play-to-earn metaverse that allows you to personalize your in-game characters and interact with characters from other universes like Cat Gunner and Axie Infinity in Warena combat games. Warena features thrilling action-survival gameplay where human and zombie teams face off against each other in a zombie apocalypse scenario. Players can choose to inhabit different lands, trade warriors & NFTs, battle against each other, and play in tournaments.
The Warena NFT game will be released in two phases. Phase 1 will take place in Q3 of 2021 and will see the launch of the 2D tower defence game. It's a survival, player-vs-environment game that will require players to defend against the oncoming army of zombies. Phase 2 is set to launch in Q2 2022 and will unlock the full force of the Warena metaverse with player-versus-player features.
What makes Warena (RENA) unique?
Competitors: Star Atlas, Decentraland, Sandbox, Upland.
Competitive Advantages:
Innovative combination between Play-to-Earn and Metaverse built cleverly upon an engaging story and plot.
AI personalization tech allows users to upload their photos and create unique digital avatars.
There is the ability to engage with crossover characters from other universes such as Axie Infinity, Cat Gunner and My Defi Pet.
Warena NFTs are created across different blockchains such as BSC, Polygon, Near, and Solana to name a few
WARENA created a mechanism to model characters from their metadata in affiliated NFT games, which then syncs into WARENA's system and ensures stable interaction in the metaverse.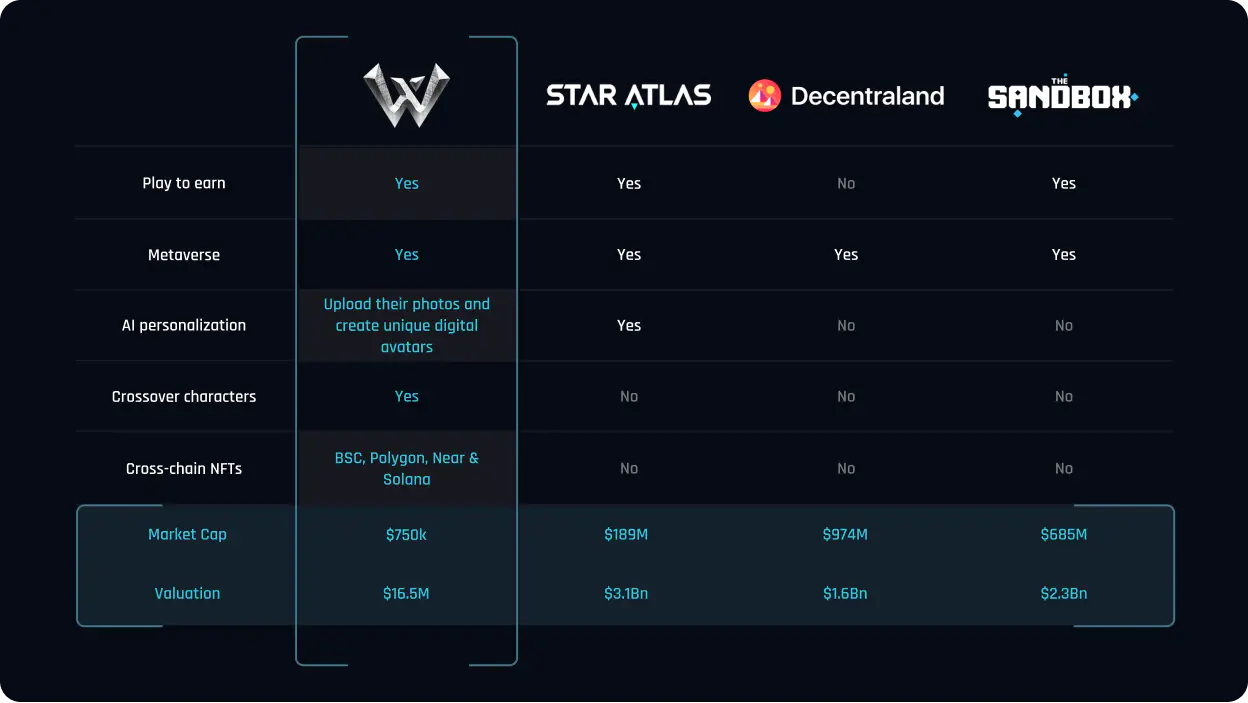 What is Warena (RENA) roadmap?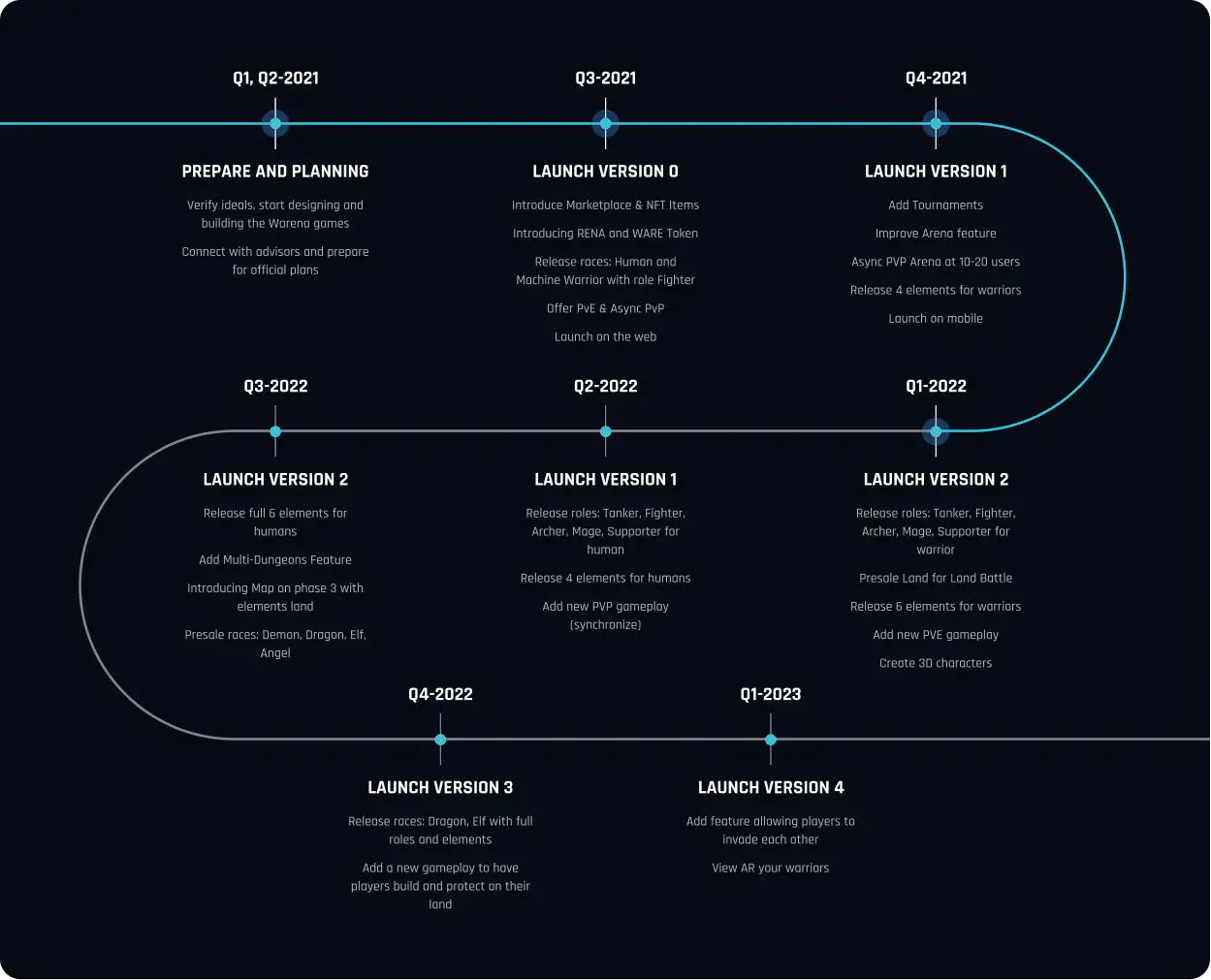 Warena (RENA) revenue streams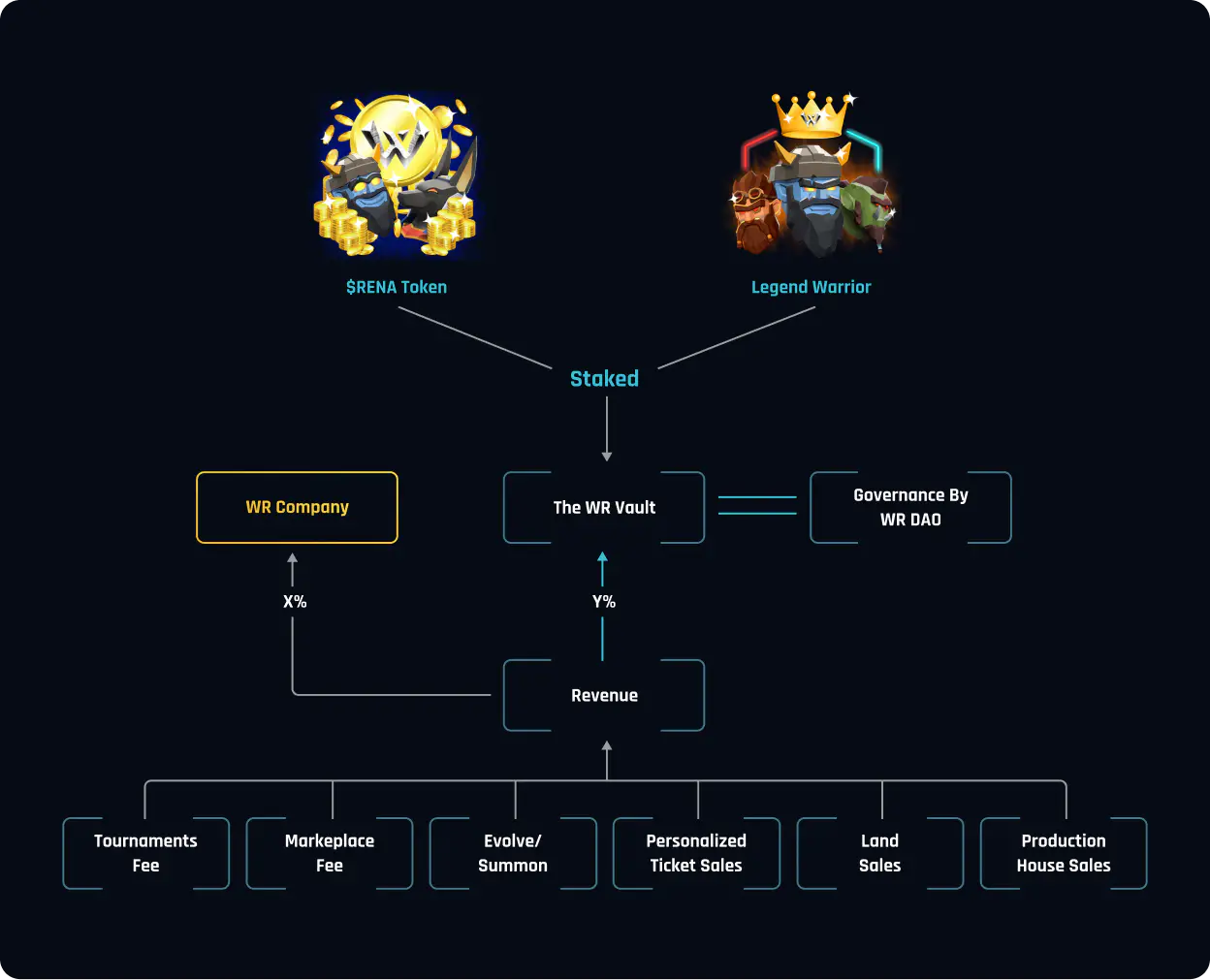 How does Warena (RENA) work?
Phase 1: Game features include:
Battle: After a PvP battle, warriors will be named and ranked in the hall of fame. After finishing each story map, a character will receive rewards according to their corresponding level.
Daily quests: Warriors will have to perform daily quests to upgrade their strength, rank up and receive valuable items.
Random events: Random dungeons will open during this phase to release valuable items.
Phase 2: Open world and design by the community. You can experience your metaverse - which is always in your imagination. Each land in Warena Metaverse will have its own uniqueness. characteristics that are created by the players based on their needs, ideas, interests; for example, farming, fighting, battle, exploring...
What is Warena (RENA) marketing strategy?
Before the IDO, Warena team put a lot of focus on marketing activities and product development.
Marketing activities in this phase are mainly to provide the early adopters with the information about the project, attract the attention of players and investors about the upcoming IDO, clearly demonstrate the development potential and attractiveness of the project judgment.
Some outstanding marketing activities that the team has been doing:
✅ Holding AMA series that take place continuously until IDO to interact with the community and help them answer any questions/concerns about the project.
✅ Building WARENA community, especially on Twitter and Telegram platform, you can join here:
✅ Successful airdrop for 5,000 players
✅ Complete beta test phase 1 with more than 3,000 players
After the IDO, Warena team will focus on building and promoting Warena How-to-play series and other game-related content on all of the social channels, especially Twitter, Telegram, Facebook, Youtube, etc. to acquire new players and increase interaction with their community.
At the same time, they are going to show the players game guidelines, tokens-how-to and creative campaigns, and have interactive activities so that the community can make an important contribution to the game building process.
What is Warena (RENA) tokenomics?
WARE tokens are created as a reward for Warriors when participating in in-game activities such as: battle pass, quest, random events, NFT lease or rewards from the dungeons.
RENA is an ERC-20 governance token for the WARENA Universe. RENA holders will be able to claim rewards if they stake their tokens, play the game, and participate in key governance votes.
Players will also be able to earn RENA tokens when they play various games within the WARENA Universe and through user-generated content initiatives.